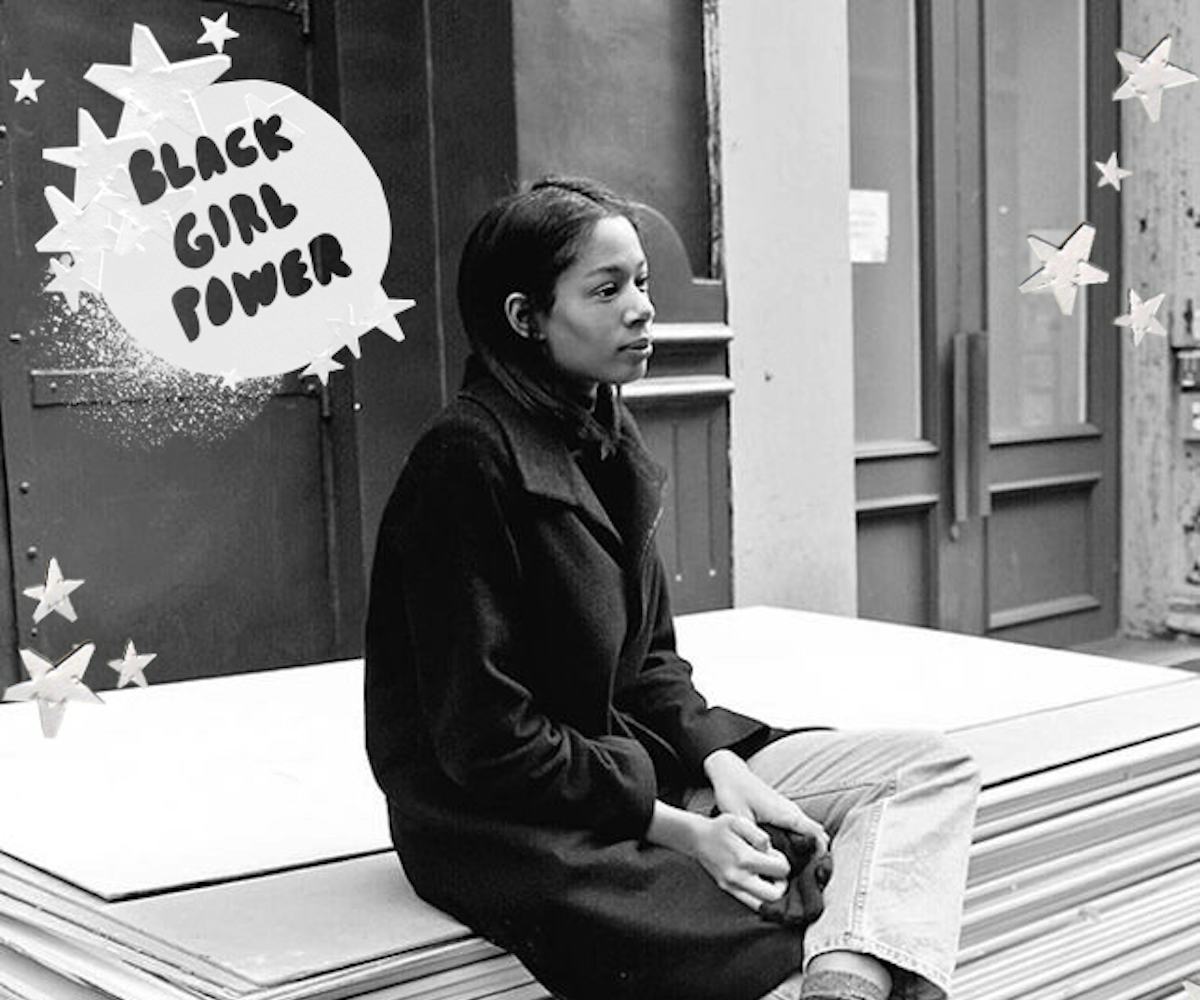 Photographed by Miranda Barnes
Alyssa Neilson Listened To Her Gut And Now She Owns An Agency
In celebration of Black History Month, NYLON is running a spotlight series called Black Girl Power... The Future Is Bright. Every day, phenomenal black women from different industries will be featured to tell their stories—revealing how they became who they are, showing what they have accomplished, and pinpointing how they navigated their careers. Black women deserve to be celebrated 365 days of the year, and we hope that this series will inspire everyone to believe in the power of #blackgirlmagic. 
Alyssa Neilson has known that she wanted to work for herself since she was 15 years old.  Now at the age of 23, she's fulfilling that wish as the founder of La Femme New York. Neilson's agency allows her to blend all of her interests in one place with beauty, accessories, design, digital marketing, branding, and public relations.
"My mom taught me really early to say 'I will' instead of 'I want to,' and 'I am' instead of 'I want to be' so I always said I will own my own company," says Neilson. "I've always been intrigued by the ways brands communicate with people—it's as if they're always in our faces whether we want them to be or not, so PR was always an obvious choice once I got to school."
Neilson was motivated to start her own agency after interning at several fashion PR agencies in New York City when she was 19 years old. Her internship under Melody O'Flaherty at her company, Melody Joy 
Public Relations
, proved to be the most fundamental though, as Neilson gained substantial hands-on experience. "I started to see that it's so possible to do your own thing really young," she says. "That's when I decided I would eventually have my own agency."
After she graduated from The University of Texas at Austin, Neilson began applying for full-time jobs. Two weeks later, she launched La Femme New York, and the rest is history. "[I] decided to just go with my gut," she says. Read the rest of Neilson's story in the interview, below!
How did you conceptualize La Femme New York?
I'm a fan of so many powerful women-owned brands in New York and all over the world that are making a lot of noise. Then, at the time, there weren't any PR firms specifically for contemporary female client bases. I just starting jotting ideas and logos. Then one day, in the same week I was reading a blog on vintage editorials, I came across old covers from
Femme Magazine
in the '80s, and the name came. I recently stopped working with all my fashion clients and removed my fashion division entirely. I only work with design, beauty, and accessories clients now. If a brand isn't my taste, I won't work with them. I can't push product that I don't personally resonate with.
Growing up, where did you look for inspiration? Who or what inspires you now?
I looked to my mother. My mom is Ivy League educated and had a long stint with the United Nations when I was growing up. She then switched gears to dedicate herself to personally educating my older brother with autism when his teachers at school wouldn't. I have so much respect for her for that. I also am really inspired by Emily Weiss. She's so brilliant to me. She's an entrepreneur to pay attention to for sure.
How do you maneuver your industry as a black woman?
As if college didn't show me enough, when I stepped out into the working world I learned very quickly that I am a minority and that black professionals are very minimally represented, even in the country's most diverse city! It can be very challenging. That's why I get so excited when younger black girls come to me for advice or mentorship. I love that. I think just support from other black women is what helps me maneuver through the industry.
Could you describe a moment where you felt like you defied the odds or broke a barrier?
When I graduated college, moved back to New York, launched my company, trademarked it, and had three clients all
in one month
, none of which I had to send an outgoing email or call to get.
How did you grow into your black identity?
Growing up, I had your typical microaggression every day of grade school experience, especially in Texas. 'You're so pretty for a black girl' and 'Well, you're not like... ghetto' were regularly said to me, to name a few. It can be tough, especially with foreign parents—there's a bit of an unfortunate separation in our communities with nationality unless you take it upon yourself to immerse yourself into your black American identity. I always had friends, of all races, tell me that because I was from Jamaica I wasn't 'really black,' as if I was 'the exception.' I don't know if it was current events, random epiphanies, reading more books on race, or getting more black friends after high school but I eventually grew into it at the right time.