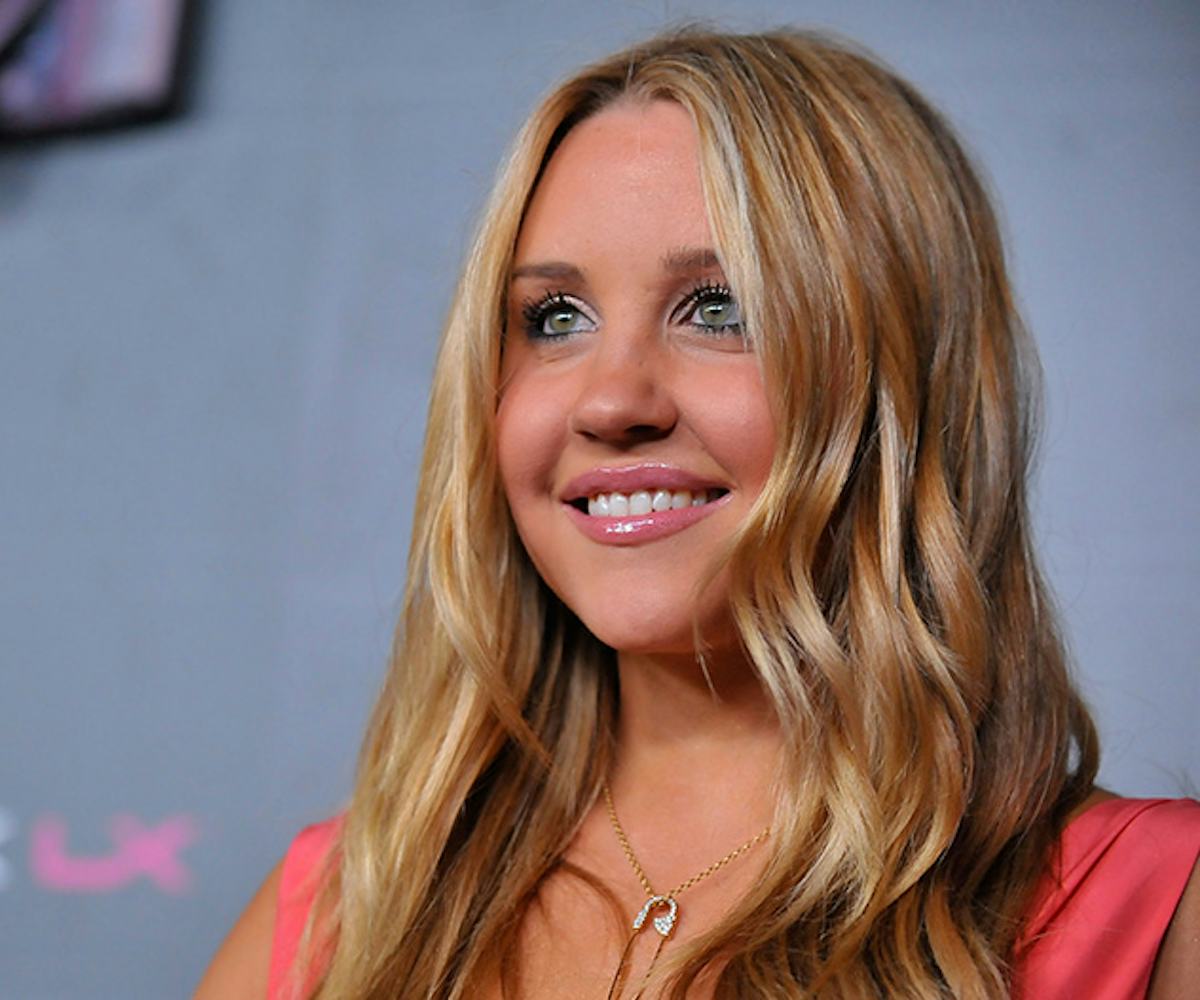 Photo by Charley Gallay/Getty Images
is amanda bynes joining 'dancing with the stars'?
According to various reports, Amanda Bynes is gearing up to make a comeback: After a few tumultuous, tabloid-filled years, the former child star might be appearing on Dancing with the Stars.
The reports are pretty vague, though, so take it all with a healthy grain of salt. OK! Magazine was the first to break the news, stating an insider revealed the 28-year-old is in talks with the show's producers. "They think Amanda has a wonderful underdog story and DWTS is the perfect forum for her to prove she can entertain while being vulnerable the same time," the source said. They claim it's a great way to announce to the world that Bynes is healthy and in control of her life. Again, this is all hearsay at this point—though a tweet from an account rumored to be Bynes's secret profile was sent out confirming the news. A separate outlet reports the news is false.
No matter what the verdict is, it's encouraging to hear Bynes is on the up-and-up. We've no doubt she'll step out when she feels ready—whether that's on a competition show or not.