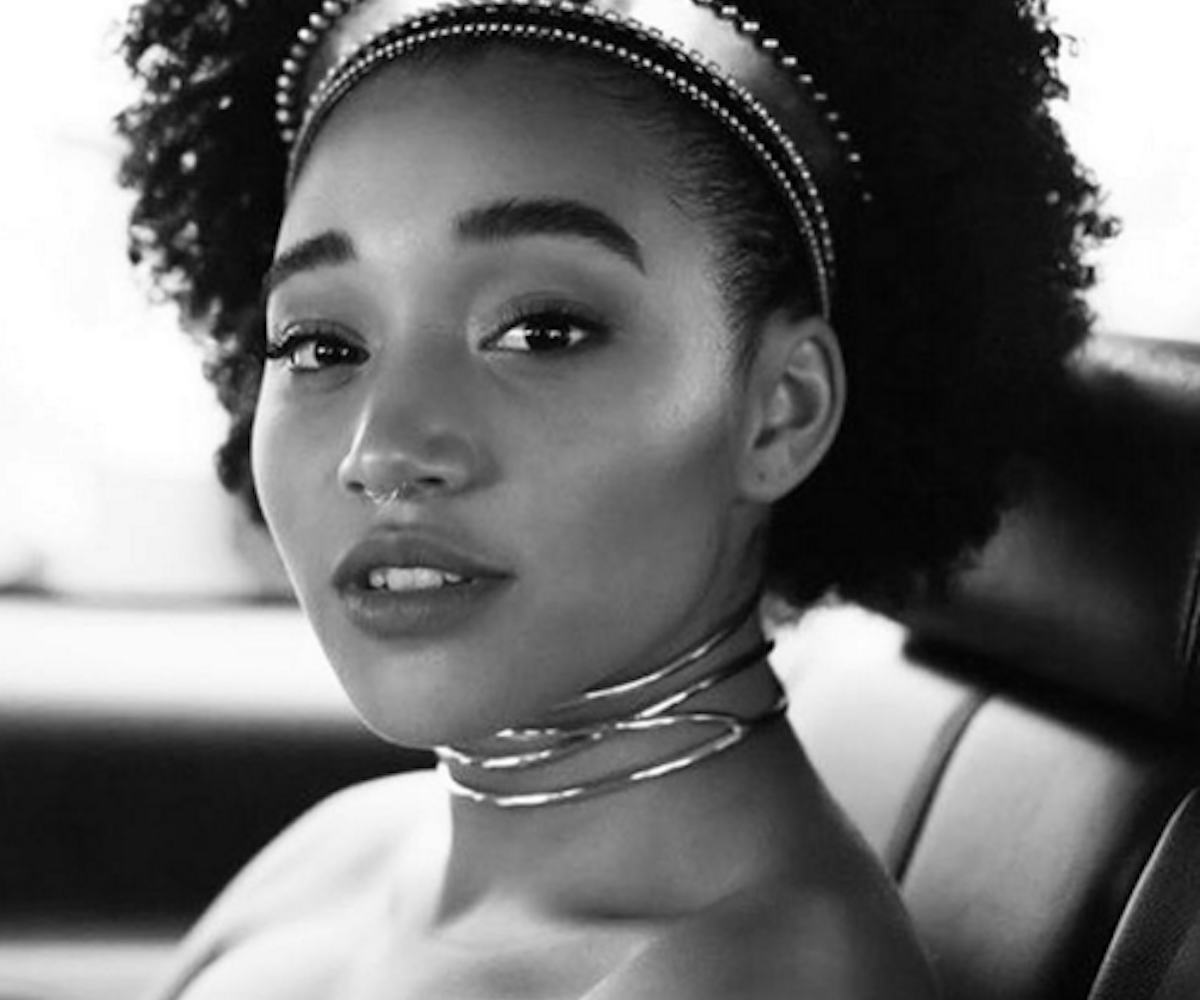 Photo via @amandlastenberg/Instagram
Watch Amandla Stenberg Get Real About Race, Gender, And Sexuality
"You are real. Your identity is real. What you're fighting for—your words, your power—that's all real."
We've already witnessed Amandla Stenberg's passion for race, gender, and sexuality in the form of the written word—from poems to posts on Tumblr. Now, the activist is teaching the world a thing or two about all of these topics in front of the camera. This week, they sat down with Rookie to be a part of the site's How We Live series.
The 17-year-old's Q&A session, appropriately titled "Ask Amandla," enlightening viewers about activism, bisexual erasure, and intersectionality. In addition to these expected talking points, Stenberg also weaved in some words of wisdom about being comfortable with your identity and the beauty of black hair.
"I still have moments where I'm like, 'Ugh, my hair's too big' or 'It's too much, I want it to be smaller,' but then I realize that's actually not me talking," they say. "That's just like all of the preconceived, internalised messages that I've been fed since birth that have told me my hair is not beautiful. So remind yourself that those are two different things—yourself and who you are, because that exists in your choices and that exists in your heart, and then there's the stupid messages that you've been taught which you have to slowly, unfortunately, learn how to undo and let go of."
As an individual who identifies as bisexual, biracial, and non-binary, they definitely understand how overwhelming it can be to deal with these complexities. Needless to say that their advice goes a long way for people everywhere. In one way or another, most of us can find a way to relate. In Stenberg's own words, "You are real. Your identity is real. What you're fighting for—your words, your power—that's all real."
As they stated on Instagram, it's a video about "being a human." Get woke from the full session, below.