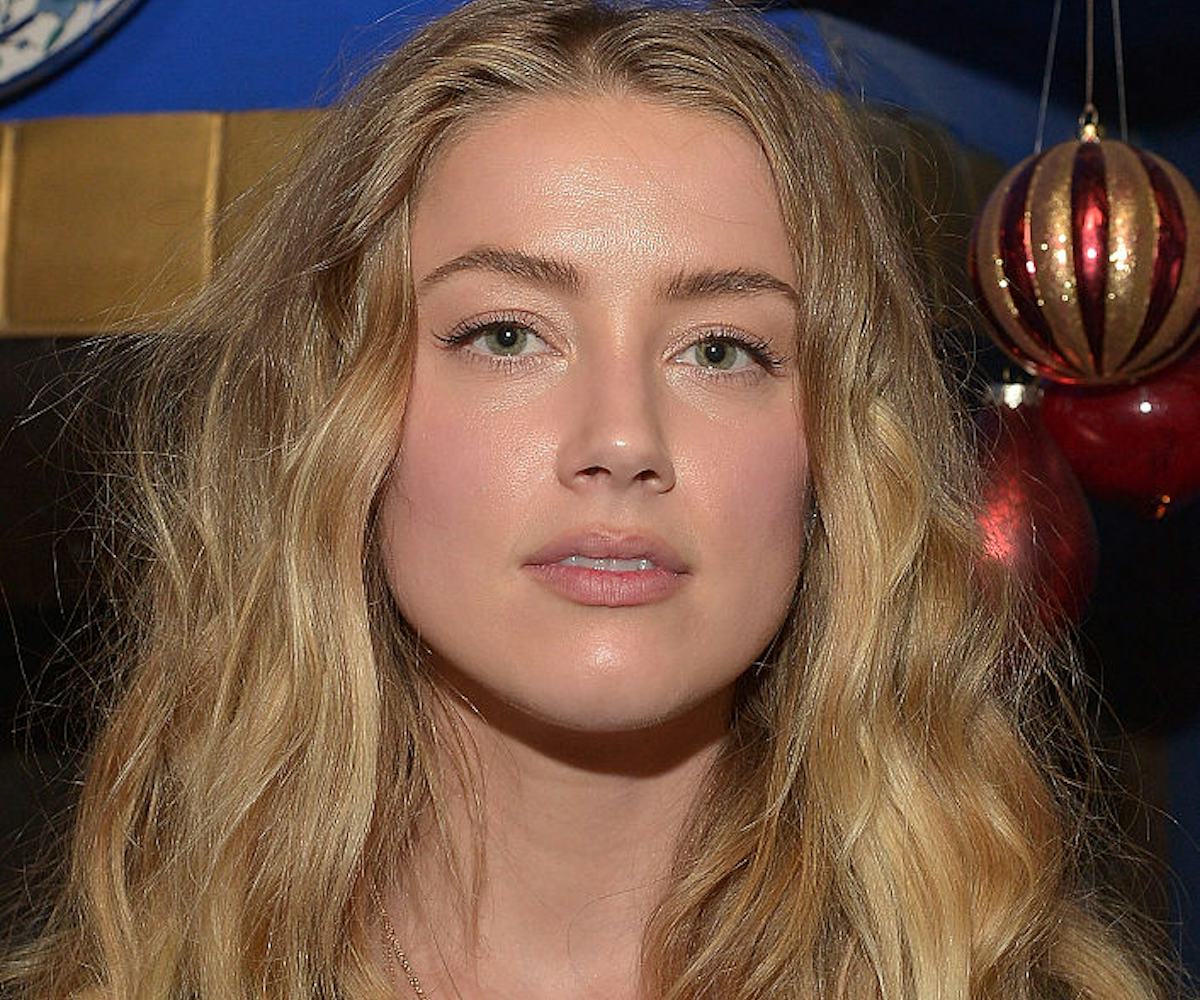 Photo by Charley Gallay/Getty Images for Timberland
Read Amber Heard's Powerful Open Letter About Being A Victim Of Domestic Violence
Since reaching a settlement in her divorce from Johnny Depp earlier this year, Amber Heard has proven herself to be a vital advocate for victims of domestic violence. First came the news that she would donate her complete $7 million settlement to charity. Then, Heard released a powerful PSA about domestic violence, in which the actress and activist talked about how hard it was to come forward as a victim. She said, "I guess there was a lot of shame attached to that—that label of victim. It happens to so many women... You're not alone." 
The message Heard imparted in her PSA is incredibly important. All too often, women feel stigmatized and shunned for calling out their abusers. Rather than receive empathy, many victims of domestic violence wind up being blamed for their own abuse. Since open conversations about domestic violence are still considered so taboo, its frequency is often difficult to fully gauge; many women suffer in silence, unsure of what will happen if they decide to speak out, unclear as to whether or not there will be a safe space or community in which they can be open about their experiences.
Today, Heard released an open letter via Porter magazine, in which she promises all victims of abuse that they are not alone and that she is there for them. Heard writes:
You are not alone. You may have suffered alone behind closed doors, but you are not alone. You need to know that. I want to remind you of your strength, a strength that has been multiplied by the number of women who stand silently behind you—a truth that allowed me to break down the doors I once found myself behind... Let's start with the truth—the cold, hard truth. When a woman comes forward to speak out about injustice or her suffering, instead of aid, respect and support, she will be met with hostility, skepticism and shame. Her motives will be questioned and her truth ignored... I never felt like anyone would or could rescue me, so naturally I resented the label of "victim." As I write this today, I can promise every woman who is suffering in silence, you are not alone. You may not see us, but we are there.
The message Heard sends is powerful in its simplicity; she emphasizes the importance of believing women and not meeting their stories with anger, but rather with understanding and an open mind. Heard's is a letter imbued with empathy and love. It's something we could all use a lot more of right now; it's a reminder that we're stronger together.