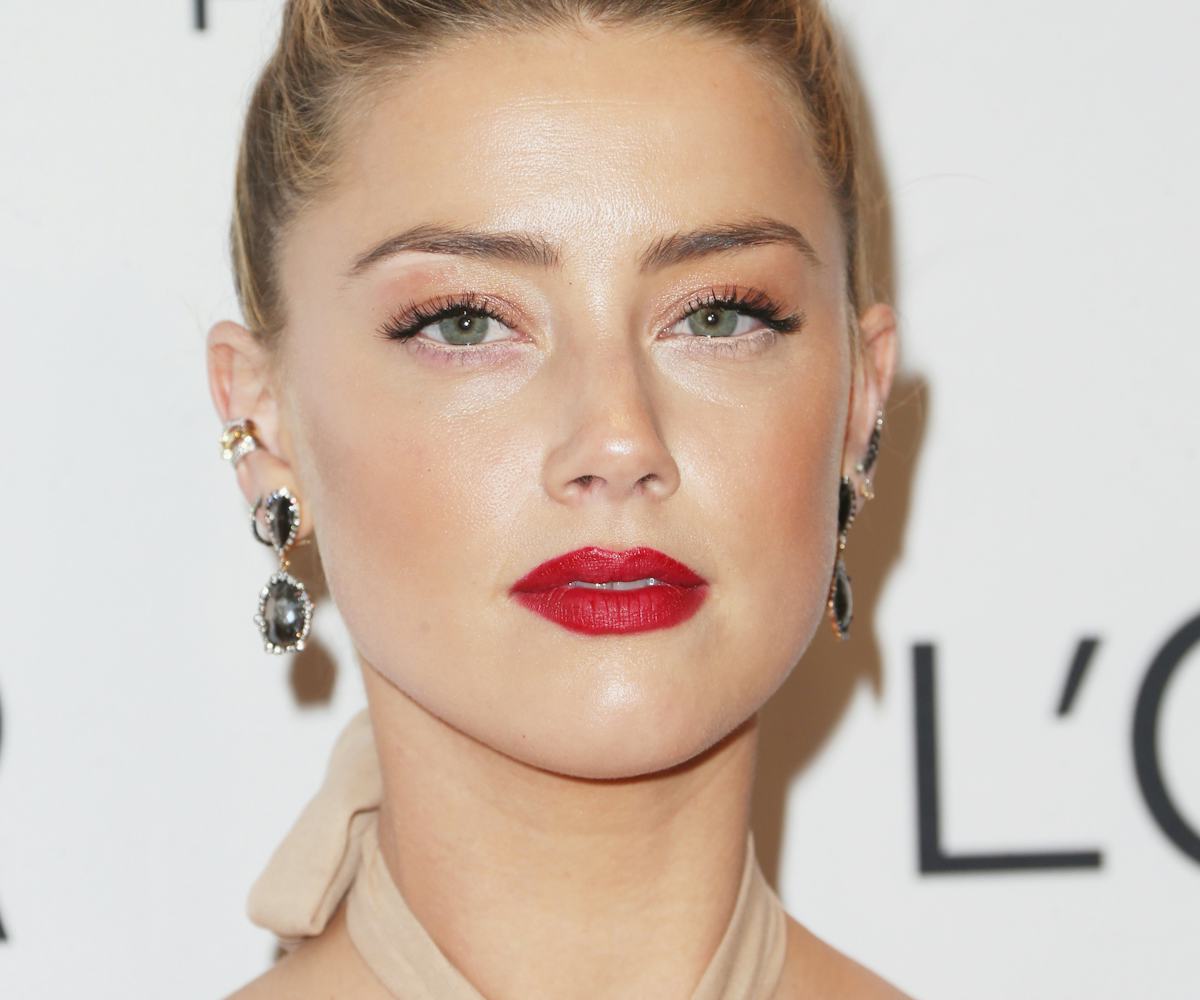 Photo by Frederick M. Brown / Getty Images
Amber Heard Says Johnny Depp Is Refusing To Pay Their Divorce Settlement
This is getting ugly, again
Over the last several weeks, Amber Heard has used her experiences as a survivor of domestic violence during her marriage to Johnny Depp to speak out. Late last month, she taped an emotional PSA on the subject, and then just this week, Heard penned an open letter in Porter magazine addressed to other victims of abuse. But now, E! is reporting that Heard's actions have angered Depp and his legal team, causing him to stall on paying their nearly $7 million divorce settlement.
The money, which was to be donated to the ACLU and Children's Hospital of Los Angeles, is reportedly being withheld because Depp and his team believe that Heard violated the terms of the settlement, which included a confidentiality clause that promised that she would not discuss him or their marriage in public. Heard, who didn't in fact do that—she never mentions Depp by name and does not go into specifics about their relationship—filed a court order through her lawyer to force Depp to pay as soon as possible, as well as to transfer a Range Rover to her name and return the rest of her personal belongings from his private island in the Bahamas.
Depp paid an initial $200,000 dollars to the charities himself, which also angered Heard. "When Johnny learned that I planned to donate my entire marital settlement to charities, Johnny purported to satisfy his obligation to pay me by supposedly paying the charities I selected instead of me," she writes in the court documents, which were obtained by the Daily Mail.
Heard also claims that Depp and his team attempted to publicly smear her, labeling her a gold digger. "He also claimed that I violated the confidentiality provisions of the [Deal Point Memorandum] by announcing that I was donating my settlement to charities," she writes. "In fact, I made those donations in good faith and I was responding to the leaks by Johnny's agents bragging that I had settled for substantially less than a reported, earlier offered sum and attempting to label me a gold digger."
Unfortunately for Heard, Depp's refusal to pay up means that their increasingly bitter divorce shows no signs of reaching a quiet conclusion anytime soon.