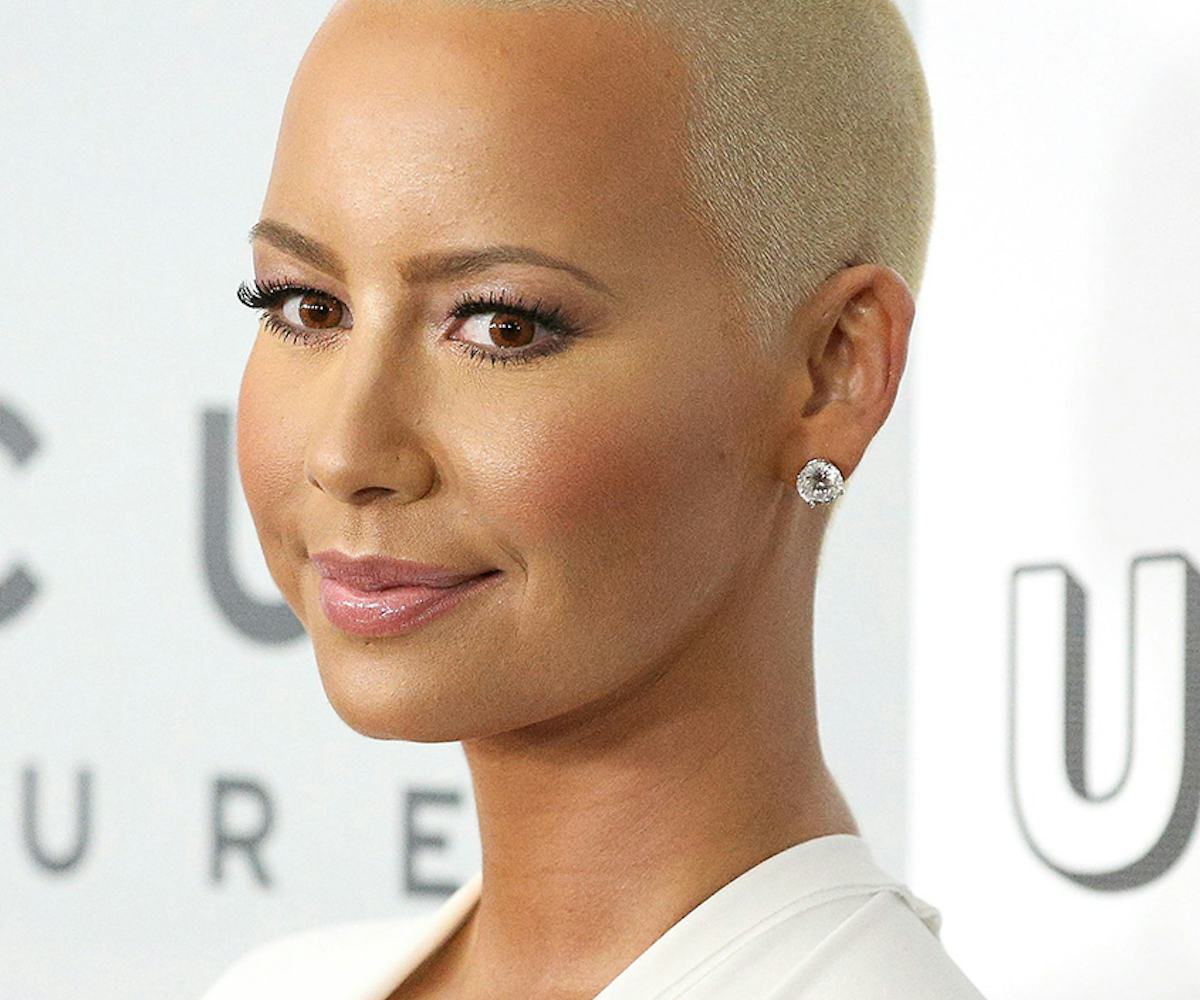 Photo by Imeh Akpanudosen/Getty Images
amber rose bleached her eyebrows
brows on on fleek, or something
Amber Rose has gone and bleached her eyebrows. At some point in recent history, she put gentle facial peroxide on her brows to give her that extraterrestrial fashion look the kids seem to be gravitating toward these days. She then posed for Instagram. Gotta catch all them likes!
Rose isn't the first to rock the barely there brow. Eyebrow queen Cara Delevingne tried it out at the Givenchy SS 2015 show (but dyed them back to her natural shade immediately after, though). As of today, Rose hasn't brought her natural brow color back. Perhaps she'll keep them this way, or perhaps she'll go Manic Panic on them. Either way, we're digging it — if only for her boldness.
"B*tch better have my bleach" looks!
Mean muggin'.
So much fleek.