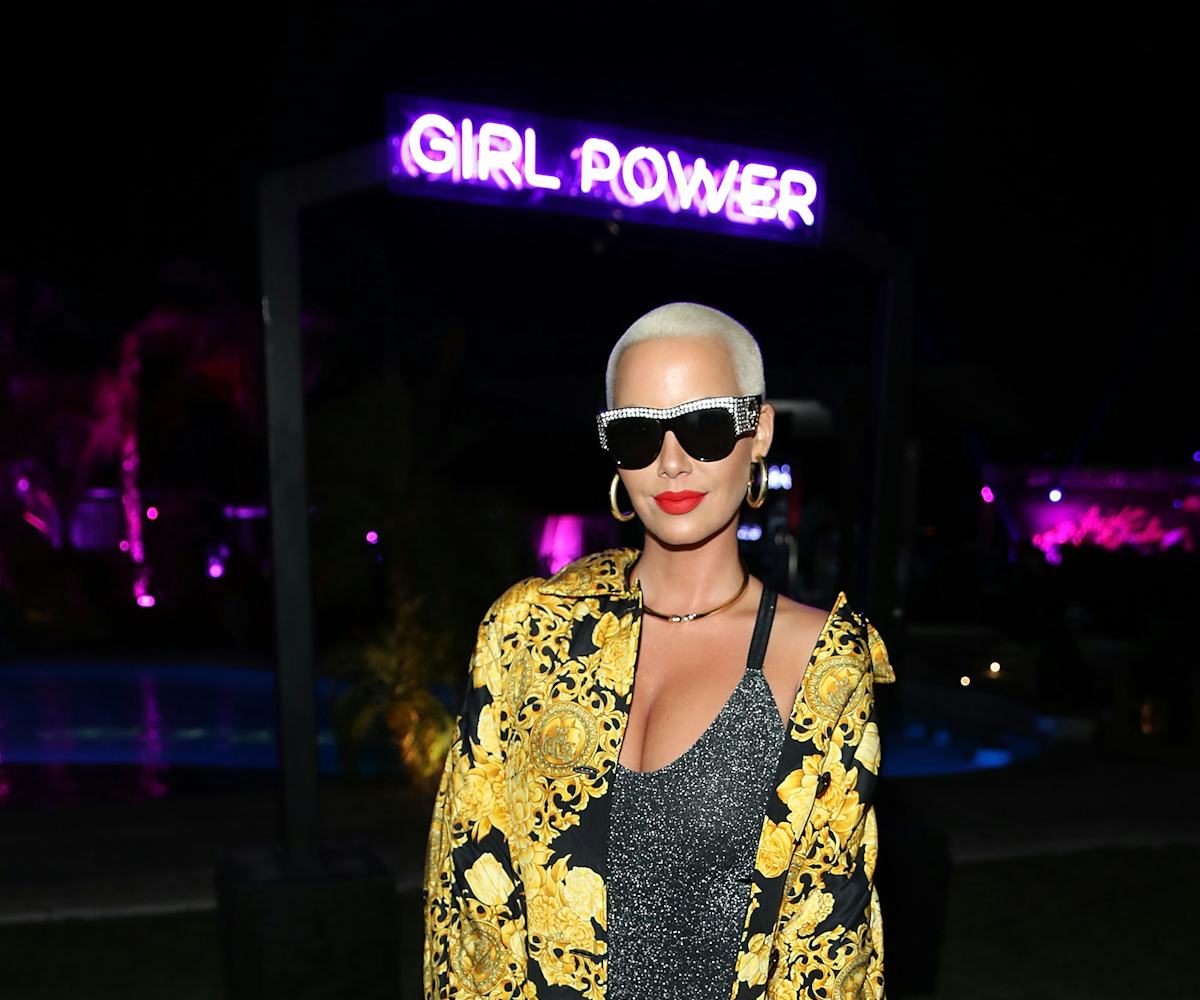 Photo by Jonathan Leibson / Getty Images
People Angry About Amber Rose's NSFW SlutWalk Announcement Are Missing The Point
She's a grown woman, she can do whatever she wants
Although SlutWalks have existed since 2011, few people are as notable in their popularization as Amber Rose. Rallying women objecting to society's double standards about promiscuity, these demonstrations have spread around the world. Now, Muva Rose has announced the third year of her celebration of sexuality with a NSFW image on Twitter and Instagram (where it was later taken down for violating the site's policy on nudity). Although the image has garnered both supporters and detractors, the haters are clearly missing the point.
Here's the image that you probably don't want to scroll past if your boss is close by:
Rose shared the photo along with a link to the announcement for her third annual SlutWalk. The site describes the event as "an inclusive space. This event is a zero-tolerance event, and we do not condone hateful language, racism, sexism, ableism, fat-shaming, transphobia, or any other bigotry. Further, we recognize shaming, oppression, assault, and violence have disproportionately affected marginalized groups, including women of color, transgender people, and sex workers, and we are actively working to center these groups at our events ... We deeply value the voices of marginalized groups and have a strong desire to find common ground among all our intersections."
The march will take place October 1 and will start at Pershing Square in Downtown Los Angeles. It will be followed by a conference with panels and keynote speakers discussing a handful of feminist issues.
Reactions to the image on social media ranged from mockery to worship:
Amber Rose is a grown-ass woman and she can do whatever she wants with her body. People who are criticizing the image because she's a mom or because it's too risqué are quite obviously not on board with the SlutWalk ethos and probably never will be—in fact their critiques only show how needed events like SlutWalk really are. In the meantime, Rose is out here empowering a new generation of women who will change the world—one nude selfie at a time.