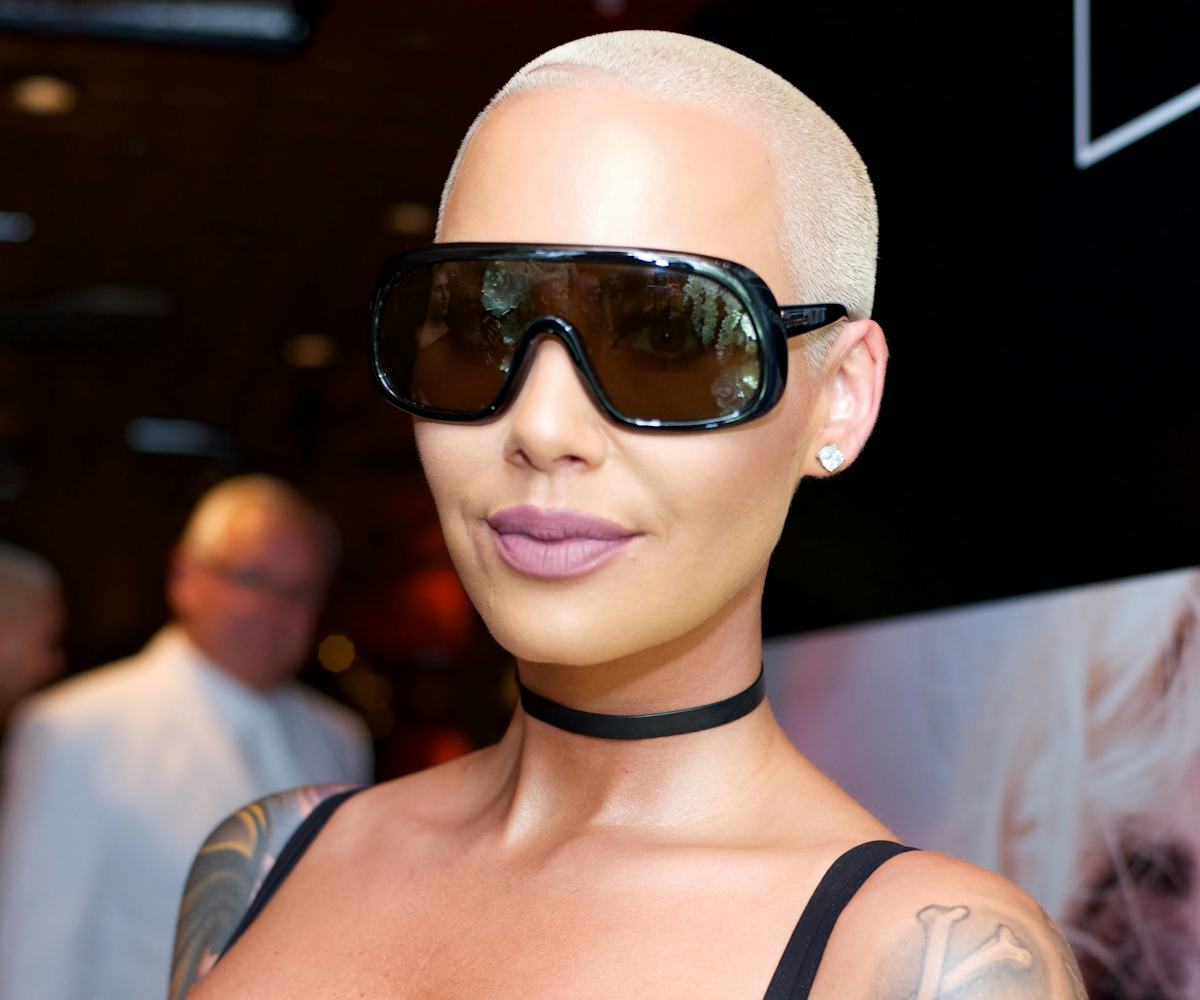 Photo by Earl Gibson III/Getty Images
Amber Rose Slammed #MeToo And Times Up's Lack Of Inclusivity
"I don't just advocate for Hollywood starlets"
Amber Rose is calling "bullshit" on the lack of inclusivity within #MeToo and Time's Up movements.
In a new interview with PAPER, Rose was asked how she felt about issues like slut-shaming, victim blaming, and rape—things she's been very vocal about in the past—coming to the forefront of cultural conversation with movements like #MeToo and Time's Up.
While she admitted that she was happy to see the fight against rape culture becoming a bigger topic of conversation, she did express disappointment about how her previous efforts to reach out to famous women about these things were largely unsuccessful—something she chalks up to her not being "good for their brand."
"Maybe because I used to be a stripper, or maybe because I'm extremely outspoken, but they didn't want to help me," Rose said. "Now I see them at the Golden Globes and they're wearing black and all of a sudden they're feminists." She also went on to say that when she did attend the Women's March, it "felt very conservative" and like "they weren't embracing every type of person and fighting against sexual violence for everyone," including sex workers and LGBTQIA+ people. In contrast, she wants (and has tried) to make her SlutWalk initiative inclusive and thinks that "it's all fucking bullshit" when only a certain type of woman gets to be heard.
"It just becomes frustrating to me because, now all of a sudden, all of the women that are in $20 million movies are coming out and now everybody wants to help," Rose said. "They forgot about the regular people like us." That said, she ended the interview with an earnest rallying cry: "Let's band together and just help everybody." Otherwise? "If you care more about your brand than actually helping people, you're a perpetrator."