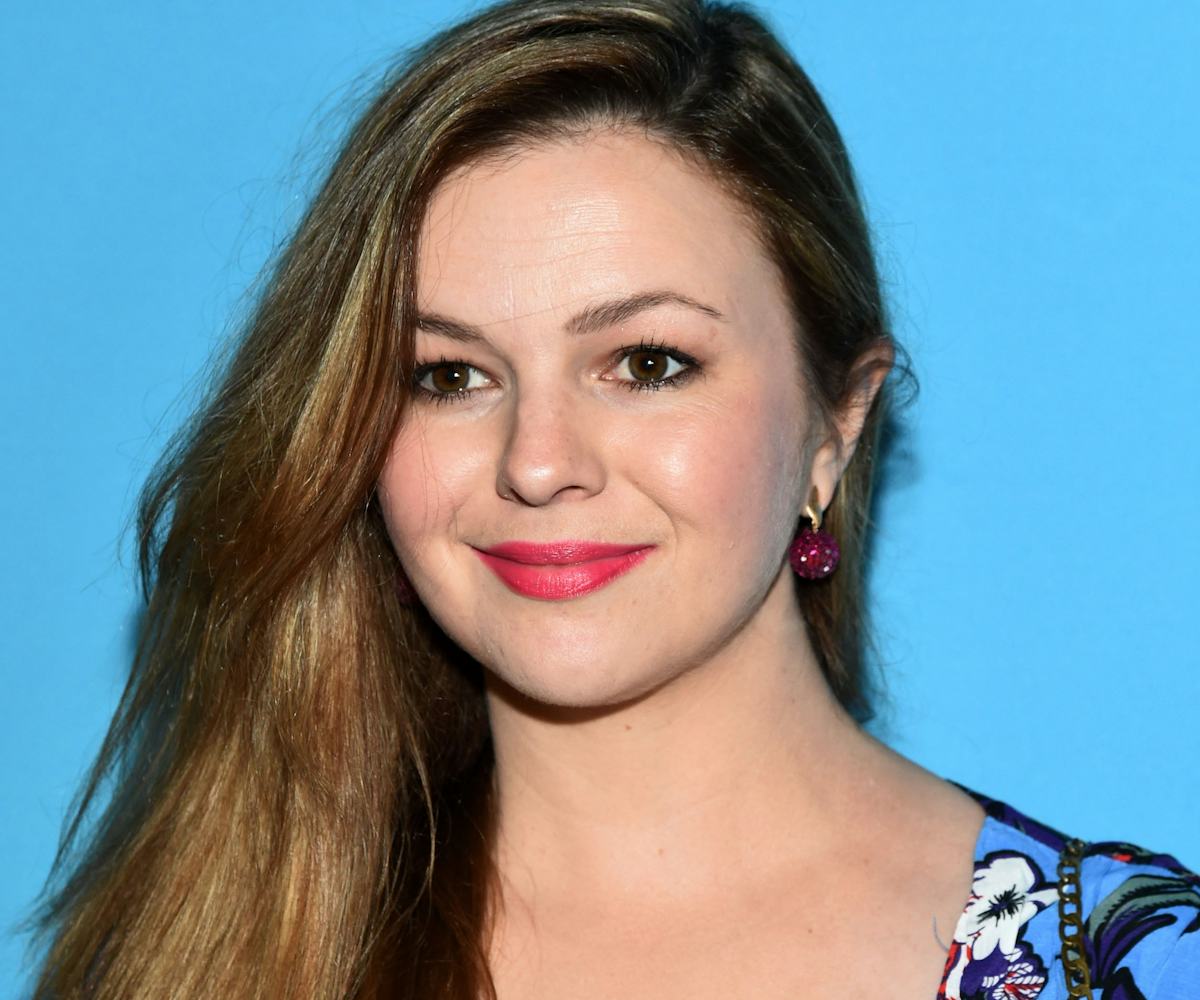 Photo by Ilya S. Savenok / Getty Images
Amber Tamblyn Shared A Harrowing Story Of Sexual Assault As A Rebuke To Donald Trump
"I remember that moment. I remember the shame."
In the wake of the leaked videotape that nearly torpedoed Donald Trump's presidential campaign—in which he can be heard bragging about sexual assault—many women have come forward on social media to share their own stories of being assaulted. One of those women is Amber Tamblyn, who took to Instagram to share a disturbing experience that, until now, she has kept mostly private. Sending a clear message that her story was also meant as an indictment of Trump, her words were posted under a photo of Trump kissing Miss Universe 2012, Olivia Culpo.
The Sisterhood of the Traveling Pants star says the incident involved an ex-boyfriend, who assaulted her while she was out with friends. "He's a big guy, taller than me," she wrote. "The minute he saw me, he picked me up with one hand by my hair and with his other hand, he grabbed me under my skirt by my vagina—my pussy?—and lifted me up off the floor, literally, and carried me, like something he owned, like a piece of trash, out of the club. His fingers were practically inside of me, his other hand wrapped tightly around my hair. I screamed and kicked and cried."
Tamblyn says that her friends, along with the man's brothers, helped save her that night by intervening. She then turned her focus back on Trump, damningly linking him and his language to her attack. "That part of my body, which the current Presidential Nominee of the United States Donald Trump recently described as something he'd like to grab a woman by, was bruised from my ex-boyfriend's violence for at least the next week," she wrote.
Tamblyn acknowledges that her own parents weren't aware of her trauma, but felt the need to speak up so that Trump's so-called "locker room banter" does not become normalized. See the full post below.