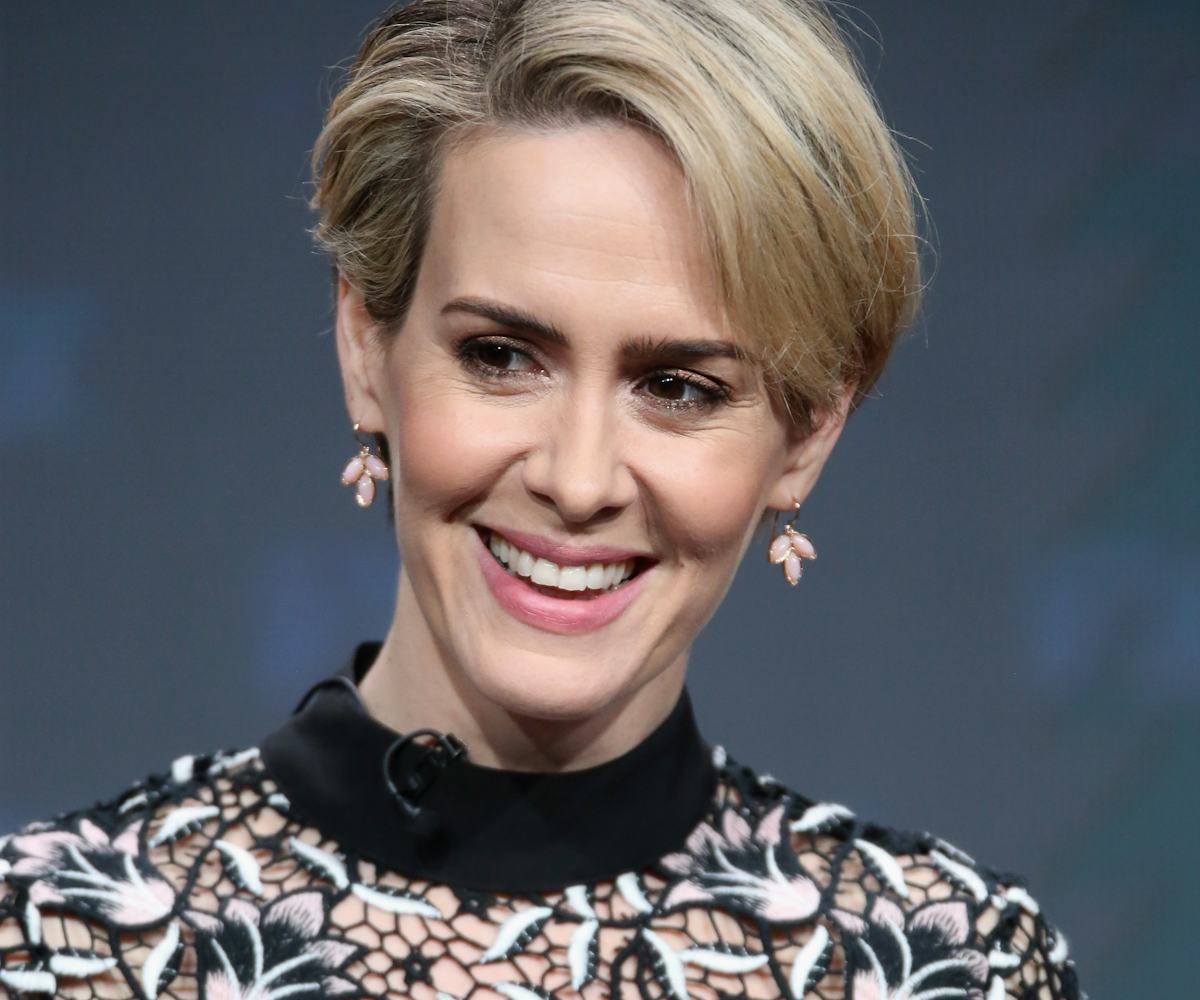 Photo by Frederick M. Brown / Getty images
The Crime In Season Two Of 'American Crime Story' Has Finally Been Revealed
The theme of American Crime Story's second season was revealed at a Television Critics Association panel Tuesday, and once again, Ryan Murphy plans to turn a mirror back onto the country when it was at its ugliest and force us all to look. The next installment will focus on the aftermath of Hurricane Katrina when the government turned its back on New Orleans after one of the worst natural disasters in U.S. history. 
Once again, producers plan on exploring a larger-than-life event at a granular level. "It'll be about the intensity of what it was like to be on the ground in that pressure cooker," executive producer Brad Simpson told the gathered press. "And the bigger crime, it was predictable. Like O.J., it turns a lens back on America and shows some uncomfortable truths about it."
The season is still in the earliest stages of production, which means not even the producers know who the main characters will be, but expect New Orleans Mayor Ray Nagin and former President George W. Bush—whose handling of the crisis was heavily criticized—to figure prominently. The upcoming season's cast has also yet to be announced, but expect Murphy to have his pick after The People v. O.J. Simpson: American Crime Story became the most talked about show of the year on its way to 22 Emmy nominations. 
Of course, regular Murphy player Sarah Paulson will get first dibs, and, according to the actress, she fully intends on returning. "The Katrina story, to me, is a literal American crime," Paulson told Deadline. "It says something about a uniquely American attitude, and I find it incredibly potent."