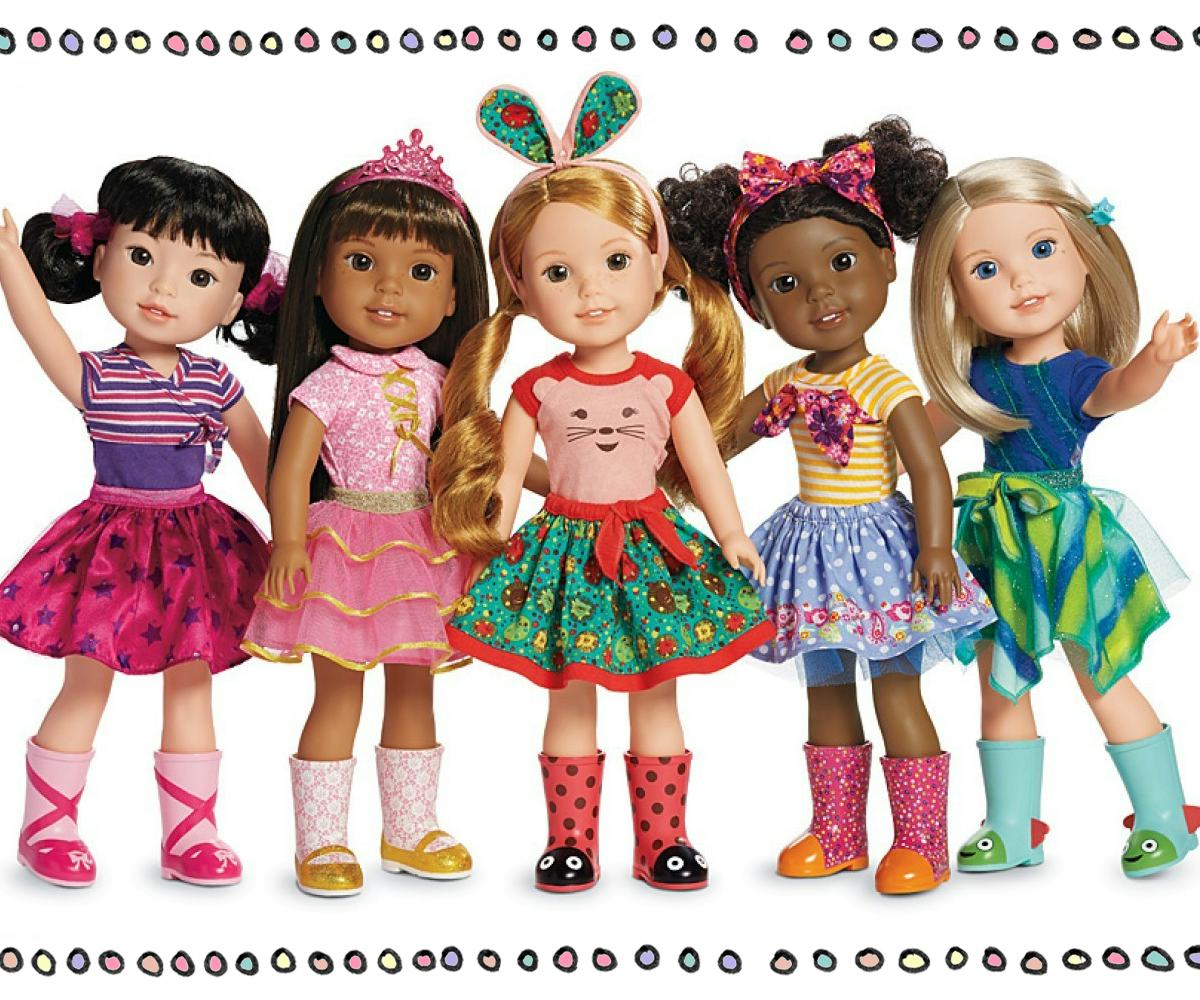 courtesy of American Girl
Meet The New, Less Expensive American Girl Dolls
They're called WellieWishers
Despite the seeming resurgence of American Girl dolls (they've been going for crazy money on eBay, Amazon is creating a series around them, and they recently released Melody Ellison, a new doll from the civil rights era), it seems as if the company isn't actually doing that well, at least from a business perspective. As Washington Post reports, sales, which fell 7 percent last year, have been getting increasingly worse and are down 19 percent in the second quarter. So what is a toy company to do in a time where toddlers are given tablets with virtually endless streams of entertainment? Well, if you're American Girl, you launch your first new line in over a decade and accompany it with an animated series and app because, hey, technology.
With a name that may or may not have been created by your grandmother with a needlepoint addiction, the company describes WellieWishers as "a sweet and silly group of girls who each have the same big, bright wish: to be a good friend." (Apparently, the Wellie is in reference to the dolls' rainboots.) They're being marketed to children between five and seven years old, so they should be attracting a slightly younger audience than American Girl dolls do. At $60, they're a much more affordable option too. Of course, that does come with some drawbacks—they don't have eyes that close (which also means that they won't inevitably grow wonky when you lie them down), have plastic bodies, and are smaller than American Girl dolls. The company isn't offering customizable versions of them either, which, in my remembrance of American Girl dolls, was very much the appeal of getting one in the first place.
The accompanying books are also consciously void of mysticism. As the author, Valerie Tripp, told Washington Post, "I didn't want to give the message for girls that you need something that doesn't really exist. I wanted them to be empowered by their own imagination." I'm not sure who said that the supernatural isn't a byproduct of or encourages imagination, but it's an interesting choice nonetheless. 
WellieWishers are available now.