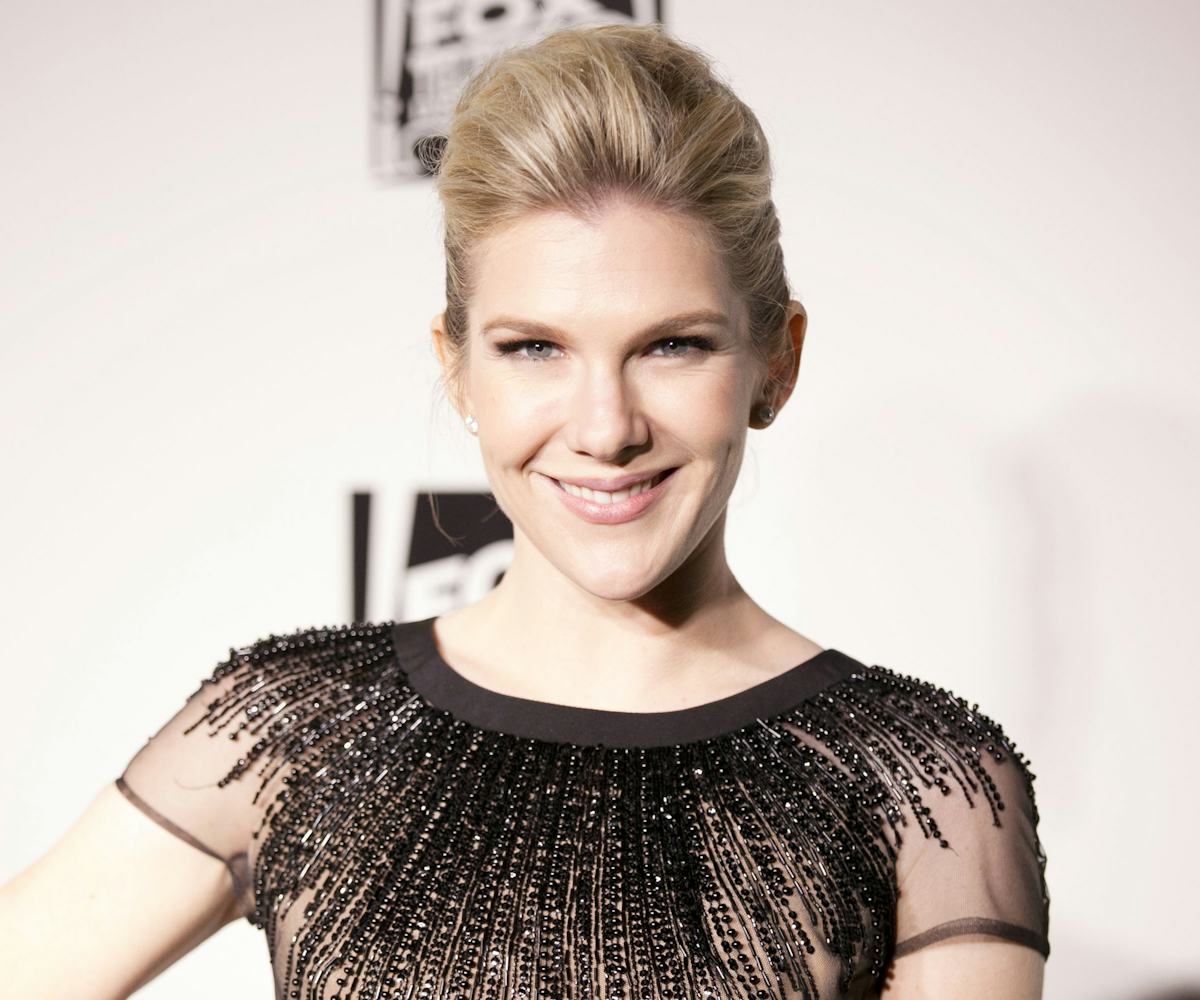 Photo by Gabriel Olsen/Getty Images
lily rabe checks in as aileen wuornos on 'american horror story: hotel'
Back in July, we found out that Lily Rabe would be joining the incredible American Horror Story: Hotel cast as a serial killer, although we weren't given any details. But now, show creator Ryan Murphy has finally announced that Rabe, who has appeared on every season of AHS so far, will be playing Aileen Wuornos, the real-life serial killer who was executed for murdering six men that she accused of sexually assaulting her.
At an FX panel, Murphy shared, "We're doing a two-part, well, we always do a two-part Halloween episode, but our Halloween episode this year is called 'Devil's Night.' I'm directing it because I love the script so much, when we finished it I said, 'I can't give this to anybody else.' Lily Rabe is coming to that episode. And she's playing Aileen Wuornos, which is really fun and bizarre. I don't want to give too much away but I will tell you that she's at the centerpiece of that, and that's who she's playing."
Not only was Wuornos a real-life figure, but she was also previously portrayed by Charlize Theron in the 2004 film Monster. While Theron's performance was stellar, we're curious to see how Rabe tackles the character and how she will play into the AHS universe.
American Horror Story: Hotel's cast also includes Lady Gaga, Kathy Bates, Max Greenfield, Wes Bentley, Evan Peters, and a score of other incredible actors that will inevitably make this premiere a must-watch.
(via L.A. Times)
read this next:
Everyone's Favorite 'New Girl' Actor Is Starring In American Horror Story: Hotel
Lady Gaga's American Horror Story Character Is *Very* Gaga