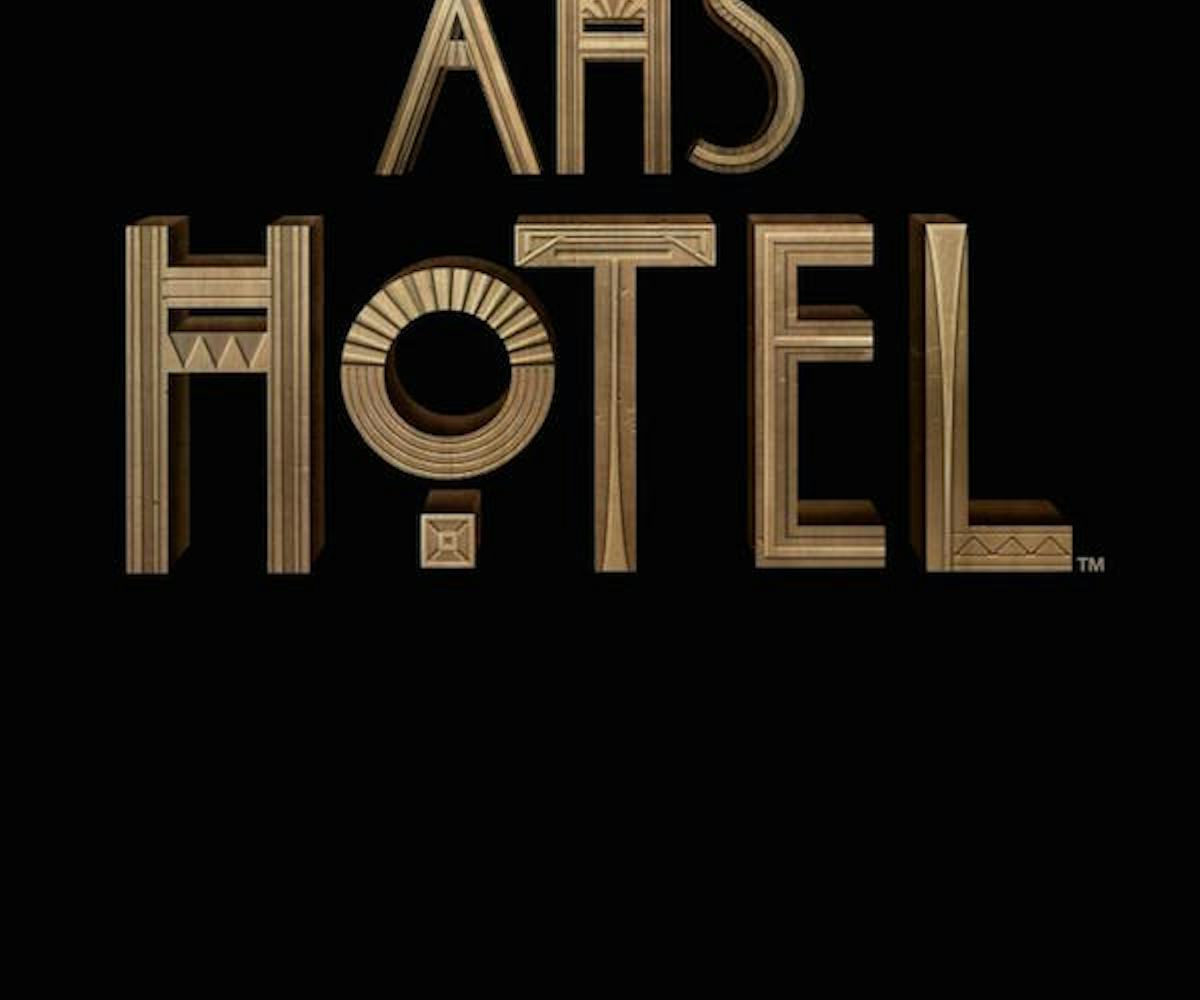 photo courtesy of fx
the first 'american horror story: hotel' teasers are here
If the hotel from the upcoming season of American Horror Story: Hotel had a Yelp profile, we're convinced that it would have a lot of one-star ratings. Why? Because every guest who checks in is guaranteed to have a terrifying (and possibly deadly) stay—at least that's what we've taken away from the two new teasers that debuted yesterday.
By now we all know that the teasers for American Horror Story usually don't reveal too much about the actual plot lines. Rather, they establish a nightmare-inducing mood. It's a horror hype-fest if we've ever seen one.
The first clip shows a creature with no eyes desperately trying to get into a room for safety. (This might allude to the rumored hotel serial killer plot line.) The second clip looks like it teases Lady Gaga's character. It's soundtracked by a macabre version of "Heartbreak Hotel" and features a glove similar to the one she's been spotted wearing on set. It's all very fitting for Mother Monster's character of Elizabeth, the hotel's wealthy and fashionable owner.
What we do know for certain is that the season will be creepy, filled with sex, love, and murder, and some characters won't check out of Hotel once it premieres on October 7. Cannot wait.
(via Entertainment Weekly)