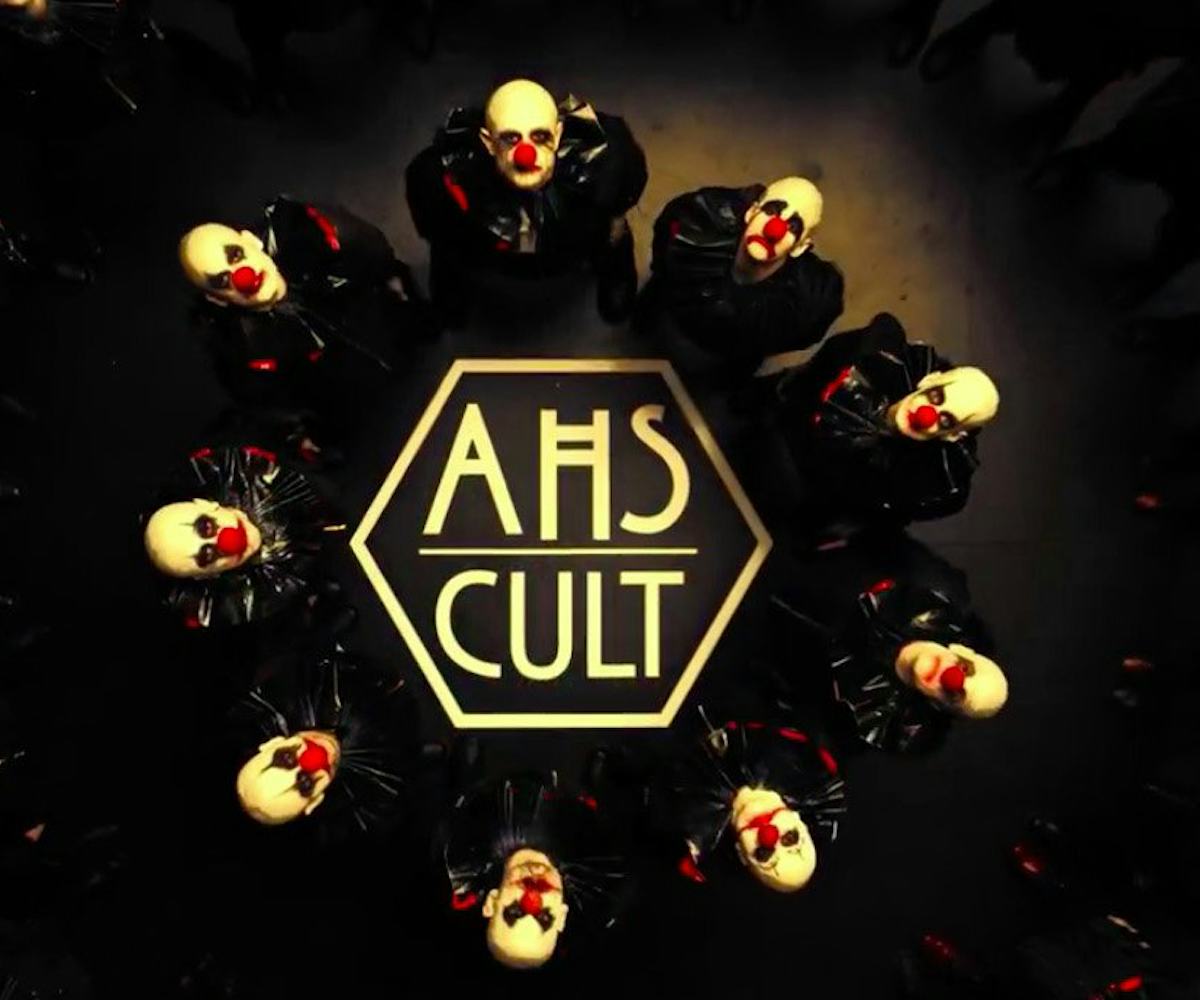 The Title Of 'American Horror Story' Season 7 Has Been Revealed
Yesterday, American Horror Story creator Ryan Murphy finally announced the title of Season 7. But first, he ruled out a few options.
"It's not COLONY," Murphy tweeted. "It's not HIVE." Then he eliminated a potentially perfect season title: "It's not ANN COULTER."
He eventually revealed that the new season will be called "Cult." 
Billy Eichner, who'll appear in the next season, shared some of the art for the show, which includes a circle of people dressed as clowns, wearing cloaks and red noses, and holding their heads in their hands. 
This year's season, which begins on the night of the 2016 election, will also include an appearance by Lena Dunham. And somehow this horrifying elephant comes into play. 
You can watch a recently leaked teaser for AHS Season 7 below. It's scary, but at least it's not Ann Coulter.