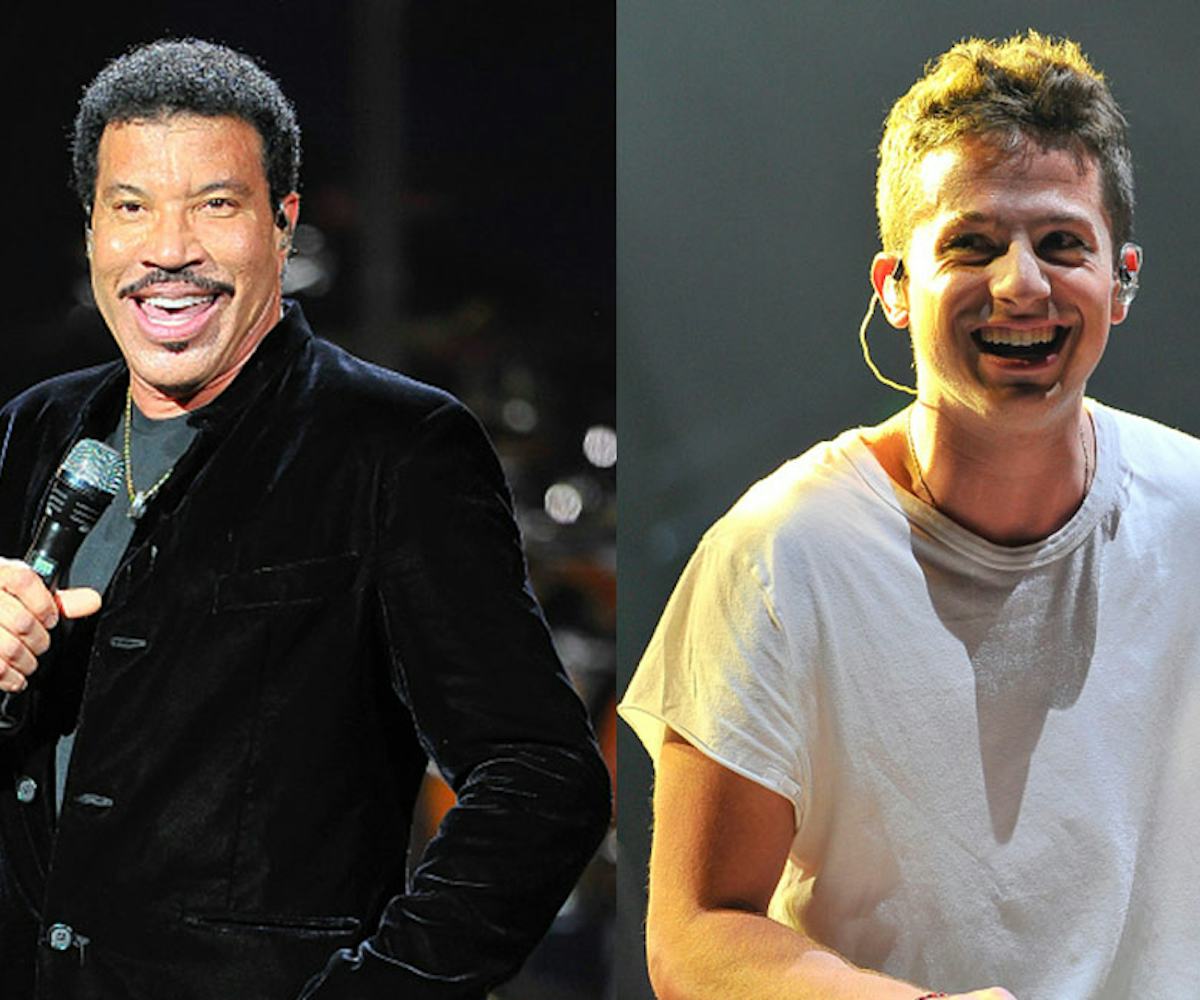 Photos by Steve Jennings/WireImage
Lionel Richie And Charlie Puth Might Be The Next 'American Idol' Judges
While no one really asked for it, American Idol is getting a reboot. So far the only confirmed judge is Katy Perry. We're assuming she'll be the Paula Abdul of the group, but she still needs a Simon and a Randy. Today, TMZ reported that Lionel Richie and Charlie Puth are at the top of a short list of potential judges.
They're not the only contenders though. Luke Bryan is also in consideration. And Keith Urban, who previously judged on the show, could also return as an alternate judge. "Show execs will meet with ABC this week to finalize their choices and make offers," according to TMZ. 
The network could also add an additional judge this season, Variety reports. 
So maybe if we're lucky we'll get two Paulas this time.