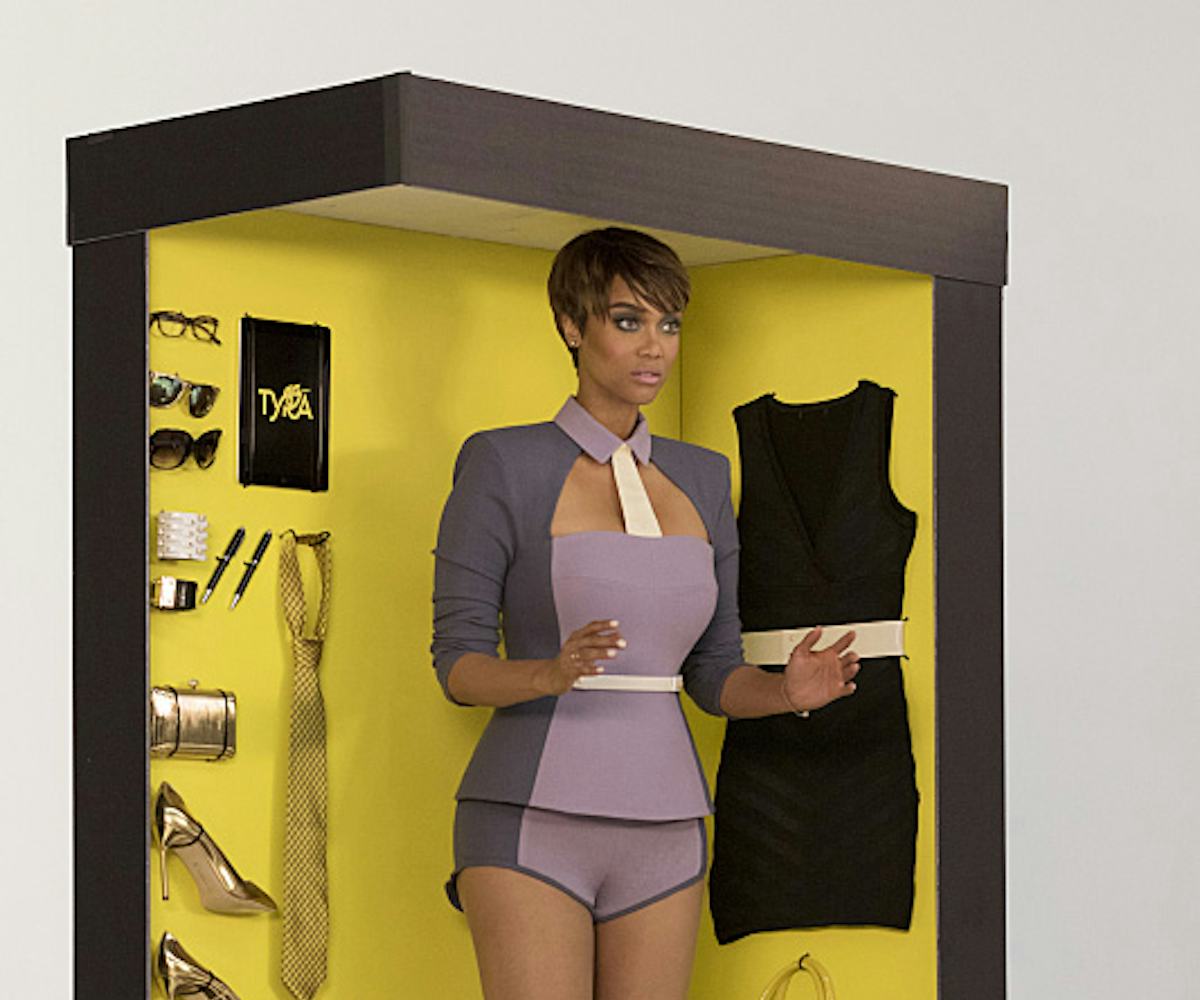 Photo: Aaron Epstein /The CW -- © 2015 The CW Network, LLC. All Rights Reserved
'ANTM' Recap: The Girl Who Got All Dolled Up
three cheers for 'life-size'
Things are getting serious! I was really sad to see my girl Ashley go, and her departure has opened my eyes to the reality of this competition even more. Anyone can go home any week. That is so real. With that said, I like where I stand among the other contestants; I'm holding my own every week and showing growth.
This week, we created a Vine—which was pretty cool because if there's one thing I'm good at it, it's making people laugh. Plus, I was paired with Hadassah and Mame, which was great. Mame and I work really well together and Hadassah and I are on good terms now. This was a good opportunity for us to communicate more and show the judges what we've got! And sure enough, we walked away with the win.
Then, it came time to pose as a doll. Sounds easy, right? Wrong. Tyra didn't want a statue or a mannequin. She wanted to see life and character. We had to bring the doll to life.
I was given the challenge of becoming a savage doll. I thought it would be pretty easy, but I struggled a bit. Luckily, I still managed to leave the shoot with a good picture.
We had no idea what was going to happen at panel, though. We were all super nervous when Tyra informed us that two people were going to get eliminated. Yikes. Long story short: Bello and Courtney ended up leaving us. A big part of this competition has to do with your challenge score, and it can definitely save you at the end of the day. They both performed poorly at the challenge, so it wasn't the biggest shocker that they left. Bummer, though.
Back to business next week. We're moving to Fridays so tune in next week on Friday, October 2 at 9 p.m. ET on The CW. See you there.