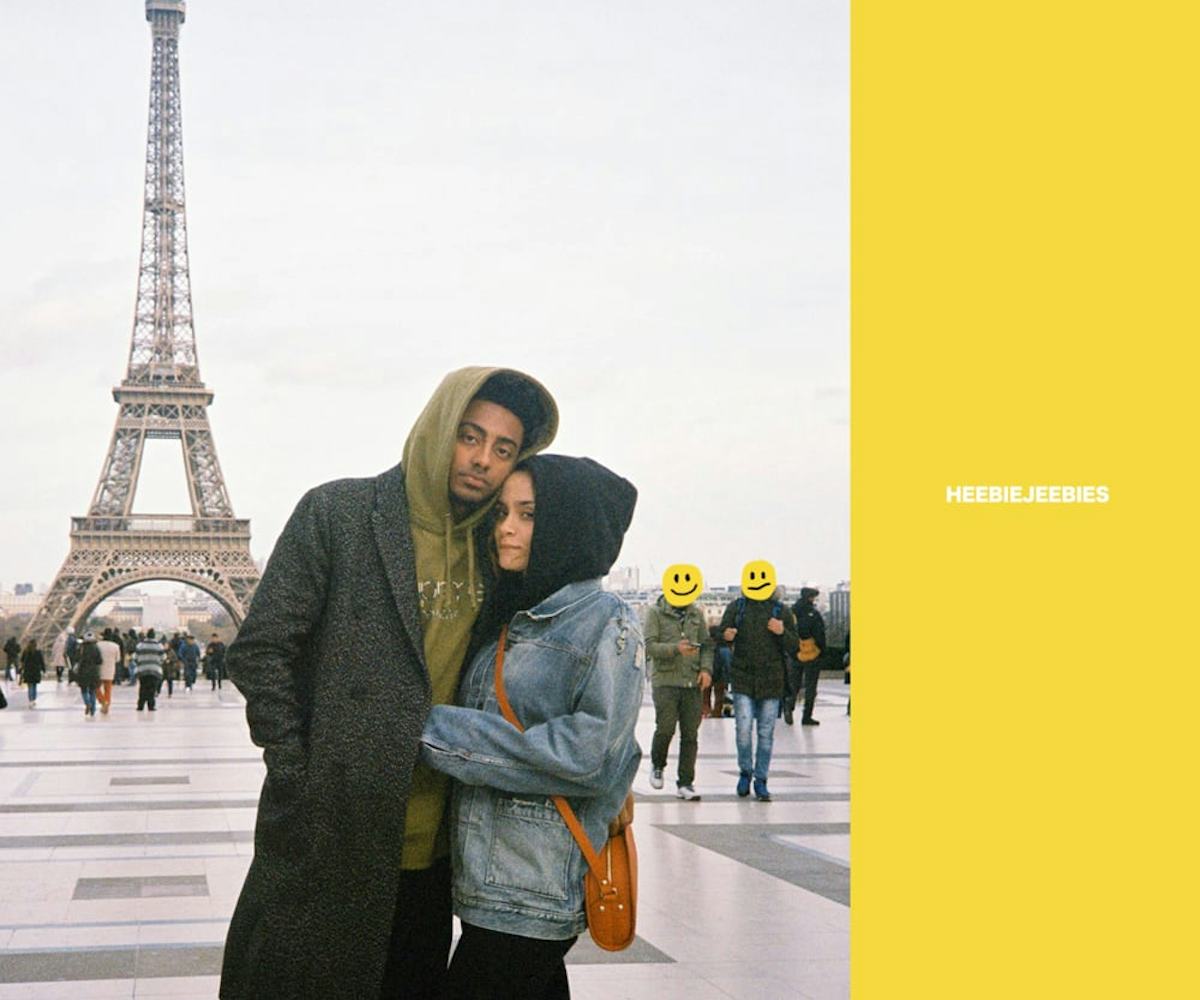 Photo courtesy of Aminé
Kehlani And Aminé Will Give You The "Heebiejeebies"
Listen to them connect on this cute collab
Cozy vibes are in the air with Kehlani and Aminé's lusty love anthem, "Heebiejeebies." On the Jahaan Sweet-produced track, the artists gush about why they're so smitten with a special someone. The chorus is catchy like cooties and goes as follows:
"You, you got so much potential/ Every moment spent with you/ I bet was always eventful/ I've never seen your type of species/ Give me heebiejeebies/ Attitude Kahleesi."
This power collaboration marks Aminé's first time doing a duet with a female artist. Even though the song isn't about their relationship, you can tell that Aminé and Kehlani have amazing chemistry. The Portland-based rapper told Genius that the track was inspired by the early 2000s when artists like Usher and Alicia Keys, Jay Z and Beyoncé, and Ja Rule and Ashanti would team up on romantic R&B ballads. (If you want a full breakdown of all the pop culture references in the song, Aminé provided a thorough outline here.)
"Heebiejeebies" is truly a celebration of finding true love, you know, the kind that Barack and Michelle Obama have. If you're lucky enough to have someone like that in your life right now, you should be proud to claim them. Hit up your summer fling and ignite the fire of your desire with this hot single, below.