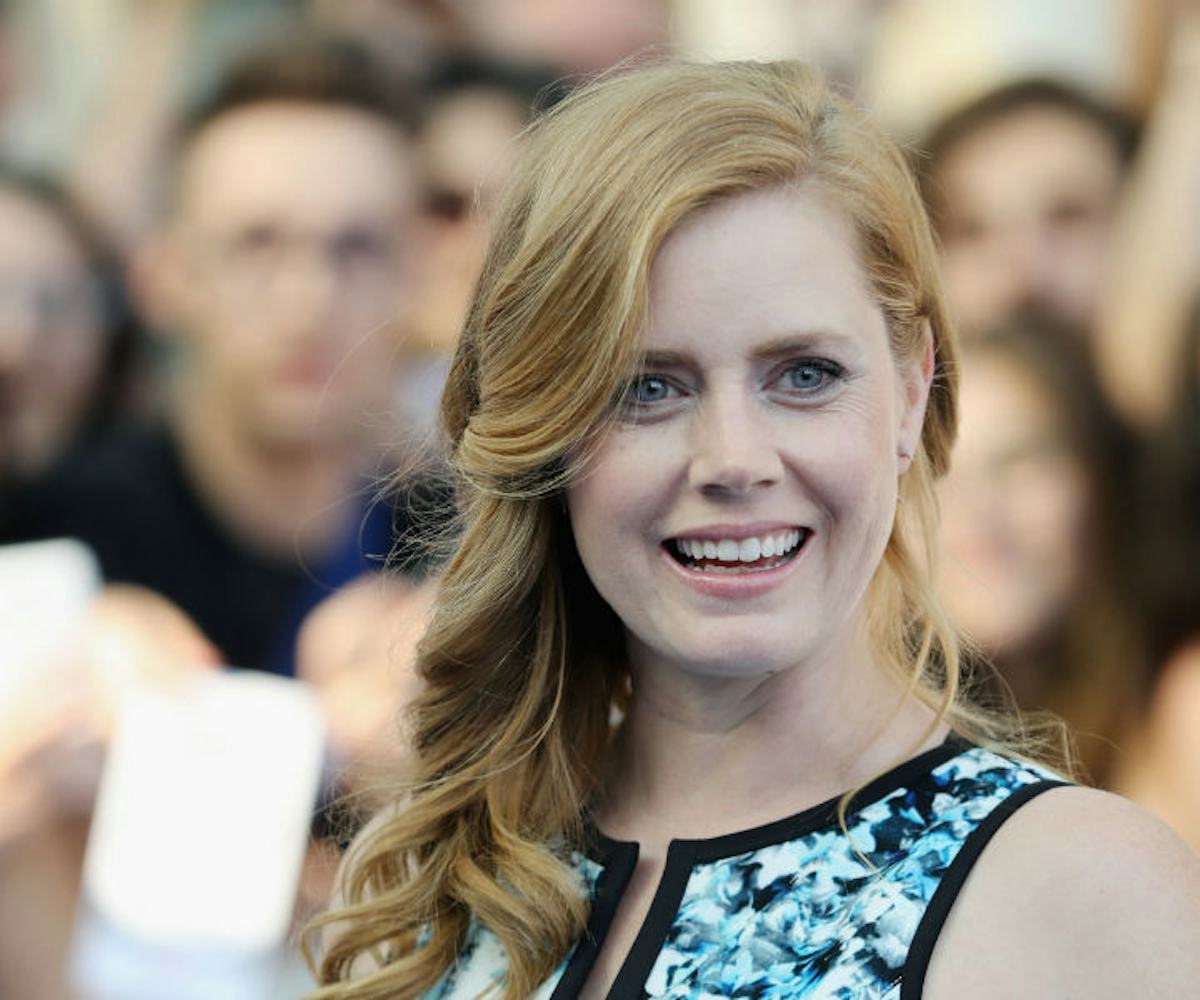 Photo by Vittorio Zunino Celotto/Getty Images for Giffoni,
Amy Adams Thinks We Should Focus On The Teacher And Waiter Pay Gap First
And explains why she hasn't been as vocal in the Hollywood gender pay gap conversation
Amy Adams thinks we should be focused on the equal pay salaries of teachers and waiters before actresses.
In a recent interview with The Telegraph, she was asked about the conversation surrounding the gender pay gap in Hollywood. As U.K.'s Harper's Bazaar reports (unfortunately, with a pretty misleading headline), she hasn't been as vocal as other actresses on the topic. But it's not because she doesn't care, she just thinks we should focus on fighting for workers in lower-paid fields first. "Everyone wanted me to talk about how I felt about it, but I want to fight for people outside our industry, so to come out and look ungrateful about what I'm paid as an actress just didn't feel right." She continues: "I do believe in equal pay, but let's start with our teachers. Let's get waiters paid the minimum wage. That's what's great about what's happening with Time's Up—we're starting to have bigger conversations than just about what's happening in Hollywood."
Adams found herself in the middle of a pay gap debate not too long ago. During the 2015 Sony hack, it was revealed that Adams and Jennifer Lawrence were paid less than their male cast members for American Hustle. Lawrence wrote an open letter with her thoughts on the matter, while Adams was a little more hesitant to speak about it because she disagreed with "people who had opinions on how women should go about negotiating," she told U.K.'s GQ in 2016. She goes on to explain: "The truth is we hire people to negotiate on our behalf, men and women… I knew I was being paid less and I still agreed to do it because the option comes down to do it or don't do it. So you just have to decide if it's worth it for you. It doesn't mean I liked it."
Read Adams' interview with The Telegraph, here.