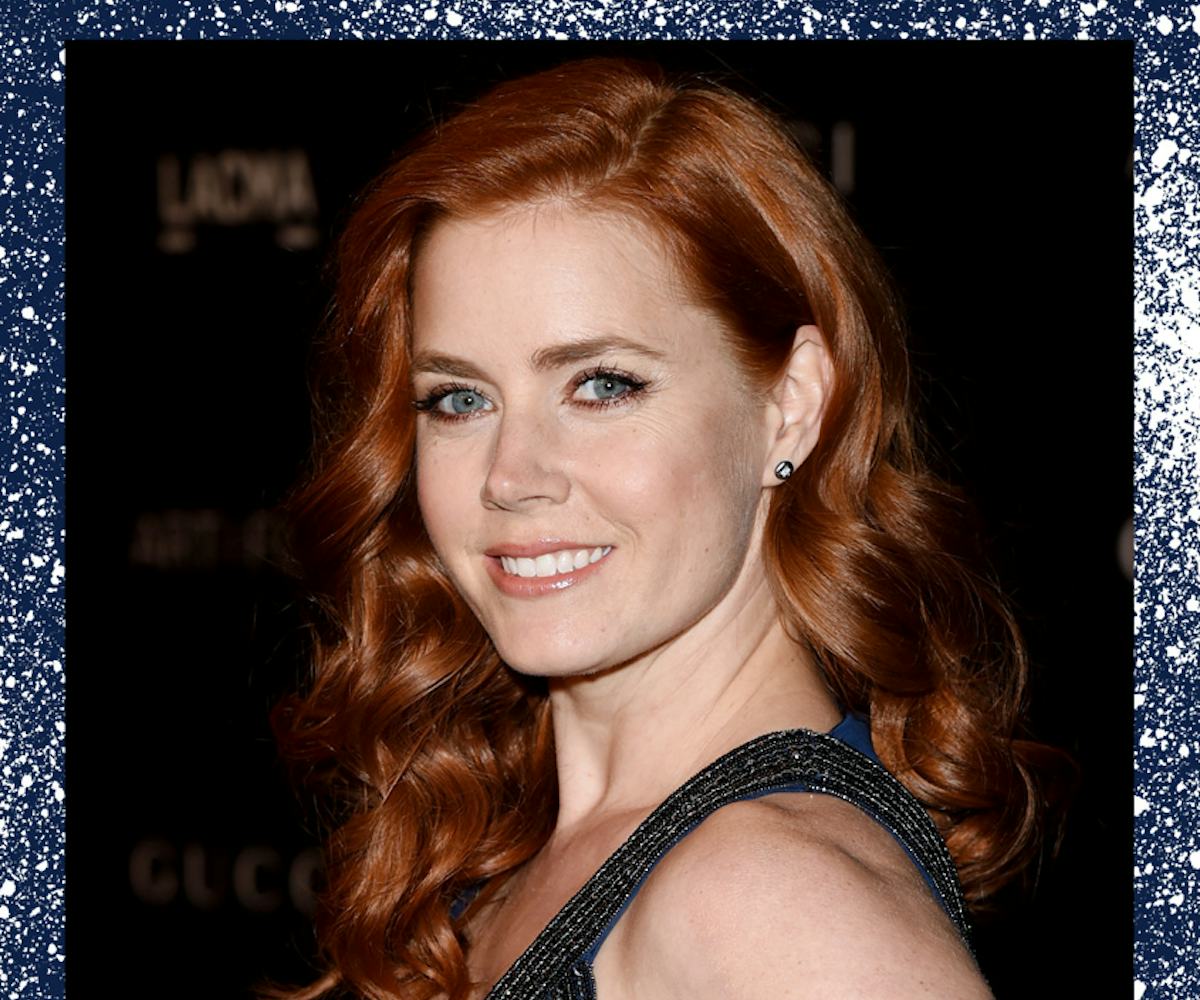 photo via getty images
amy adams was kicked off the today show
because she didn't want to talk about the sony hacks
Amy Adams was scheduled to appear on the Today show this week—but her spot was allegedly cancelled right before the interview after she said she didn't want to talk about the Sony hack that revealed the pay disparity between her and her male costars in American Hustle.
It's no secret that celebs are often given a heads up about the questions they'll be asked in interviews, but usually opting out of discussing certain subject matters doesn't lead to the entire interview being cancelled. However, US Weekly reports that, according to a representative from the show, they don't allow guests to put restrictions on questions. "In this case, after hours of discussion we felt uncomfortable with the demands being made, and we determined the best course of action for all parties involved was to cancel the interview," the representative said. 
Whether or not an interviewee should be able to decide what questions they're asked is murky ethical territory that has a lot to do with the delicate dance between celebrity culture and journalism. Regardless, the Sony hacks revealed super-sensitive information about the actress' salary (and the pay inequality that exists even in Hollywood), and at the end of the day, she has to protect herself and her career—and if that means saying no to talk show hosts, that's her right. Being in the spotlight doesn't make her obligated to discuss her personal life. 
However, according to Deadline, Adams didn't exactly say no. "Adams didn't refuse to answer the question and she didn't balk," Deadline reports. "Prepared to explain away a scandal she played no role in, Adams was seen live in the orange room, just before she was to be interviewed." Then, the article says, the show pulled her segment.
Interestingly, as Deadline points out, Today didn't try to ask American Hustle co-star Bradley Cooper about the Sony hacks during his appearance on the show. So why was it Adams' burden to talk about what the hack revealed? It would be just as interesting to hear what her higher-paid male costars think of the situation. Instead, the gender inequality revealed by the hacking seems like it's being met with more of the same. (via Us Weekly)