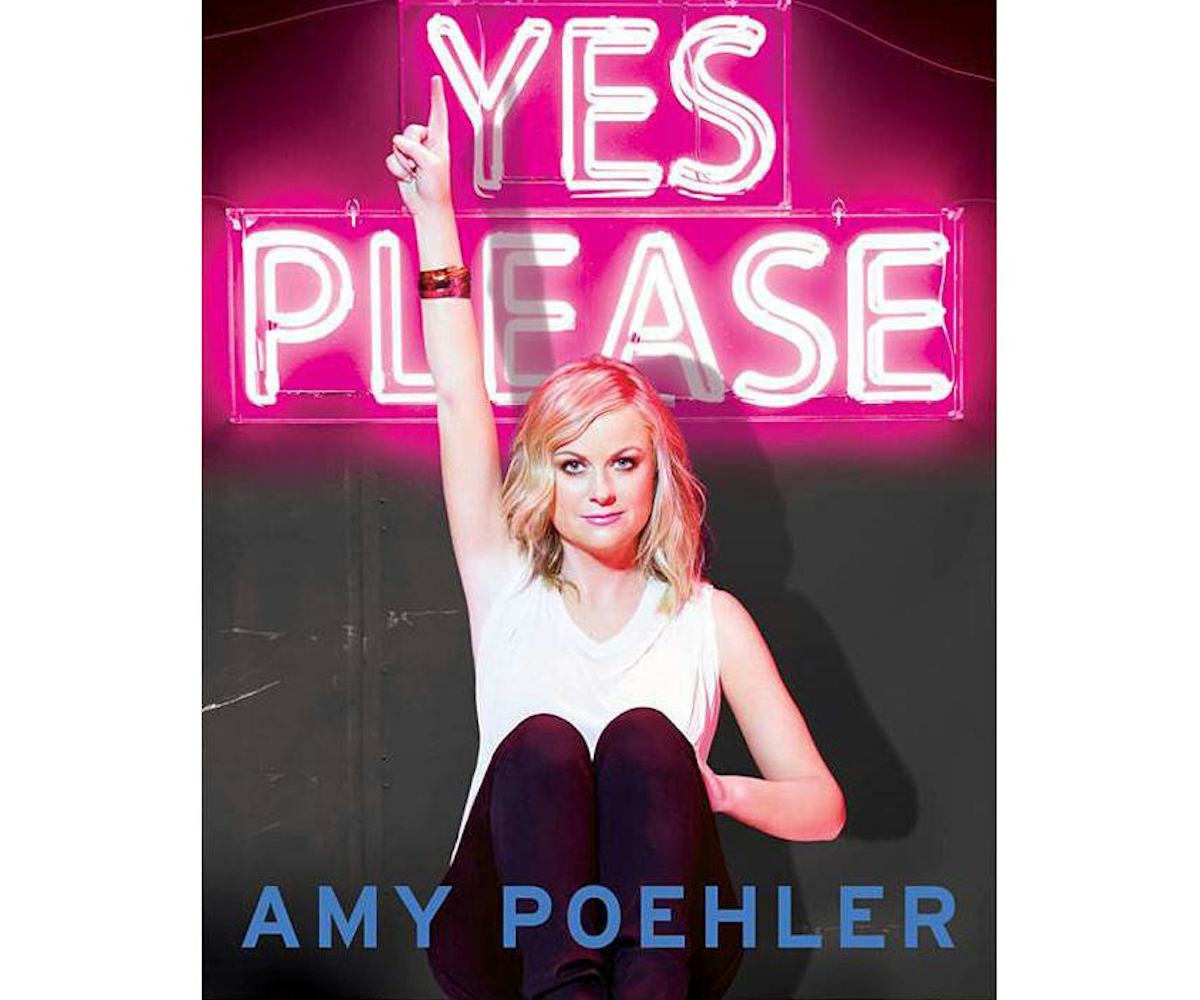 7 things we're hoping for in amy poehler's memoir
it's called yes please, and, yes, we really want it.
Actress, comedian, genius Golden Globes host, and all-around awesome lady Amy Poehler has a memoir coming out on October 28, and we couldn't be more excited. The book is called Yes Please and features a seated Poehler on the cover below a pink neon sign (ahem, not dissimilar to a certain one in the NYLON office) of the book's title. 
From getting into the business with Tina Fey to starring on Saturday Night Live and Parks and Recreation, Poehler must have quite the stories to tell--and, you know, we're heard some things about her in Fey's memoir, Bossypants, too. Here are the TK life events we desperately hope Poehler's talks about in her book, including--duh!--her bestie, Fey.
1. Mean Girls 
One of our favorite of Poehler's characters is Mrs. George, so naturally we want to know about her inspiration, any on set stories, and if she'll be reprising her role in the Mean Girls musical. We know Poehler can sing...and rap.
2. Kevin G's Rap
Poehler wrote Kevin Gnapoor's rap (and famously performed it here). So, yeah, we'd like to hear about her process and hopefully find even more crazy flows in the book. 
3. Playing Hillary Clinton on SNL
This is everything. 
4. Hosting Weekend Update on SNL
It's safe to say that Poehler was one of our favorite Weekend Update hosts ever--sure, she got lucky having Jimmy Fallon and Tiny Fey as her co-anchors, but really she pulled a lot of the funny weight on her own.
5. Hosting the 2013 Golden Globes
Look, Tina Fey and Amy Poehler are best friends, and luckily for us their best friendship gets played out during their awards show hosting duties. But, of course, we could use some behind-the-scenes stories of how they pull together such amazing shows. 
6. Smart Girls With Amy Poehler (and Broad City!)
Fact: Every smart girl should like Smart Girls with Amy Poehler on Facebook (and watch Broad City). 
7. Making Out With Aubrey Plaza
We want juicy details!