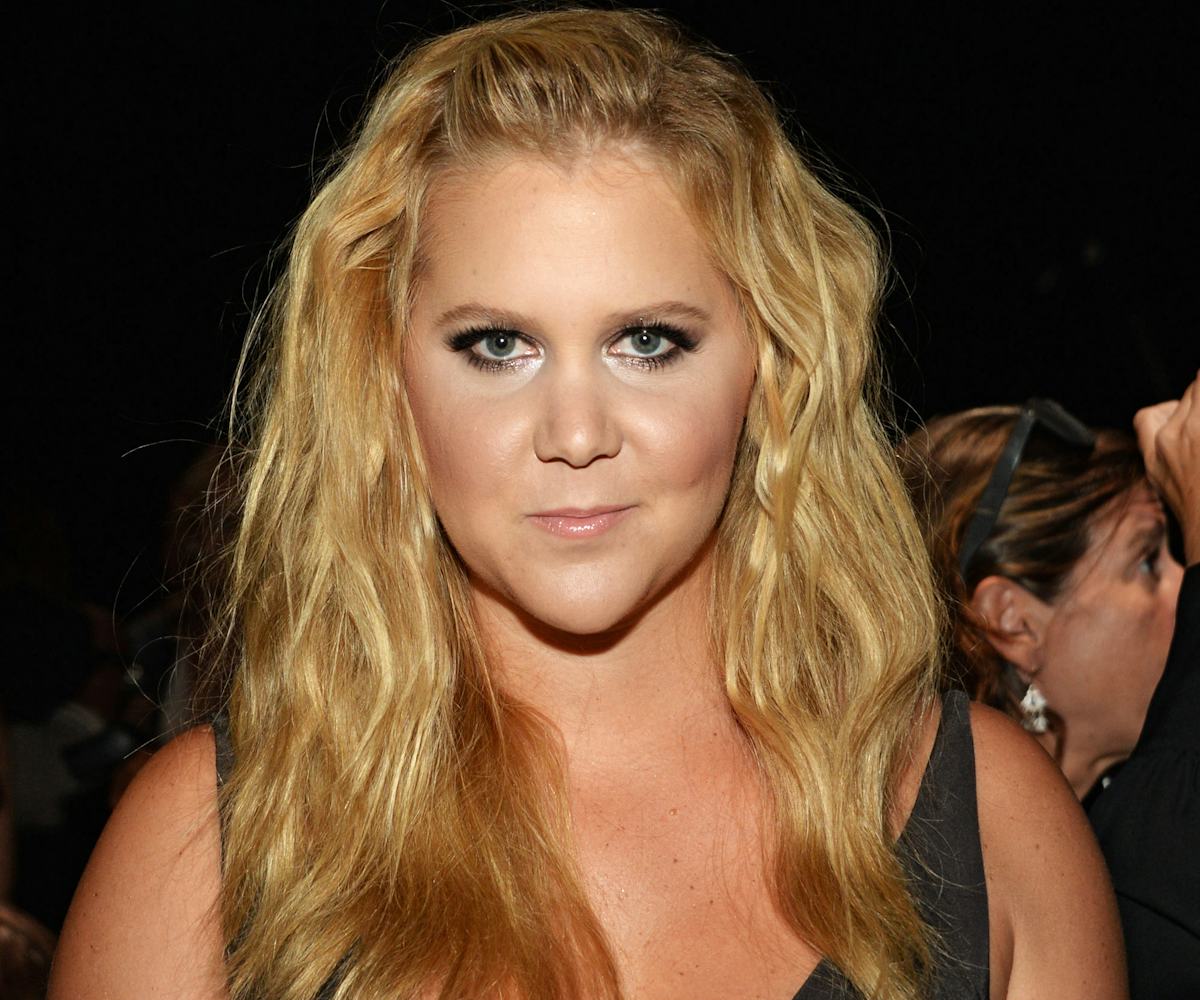 Photo by Ben Gabbe / Getty images
Amy Schumer's Book Deal Just Got A Whole Lot Bigger
It looks like Amy Schumer's business acumen is just as sharp as her caustic wit. The New York Times is reporting that the comedian has signed a colossal $8 million book deal with Simon & Schuster, replacing the $1 million deal she signed with HarperCollins in 2013. 
According to The Times, the math goes something like this: Schumer signed her original deal before she became the biggest thing in comedy (also: shouts to the folks at HarperCollins for recognizing that Schumer was about to become the biggest thing in comedy.)
Schumer then began writing her book, a collection of personal essays that were deemed a touch too formless for her bosses, who hired writer Patricia Marx to "polish the prose and punch up the humor."
Big mistake. 
After Inside Amy Schumer and Trainwreck made Schumer, well, the biggest thing in comedy, she told her publishers that she simply didn't have time to finish her book and wanted to give back her advance plus interest. They obliged, and today Schumer is the proud owner of one of the biggest book deals in history. In a July interview with GQ, Schumer joked that her motivation for all this was purely financial. "I had a whole deal, but I decided to wait," she told the magazine. "I thought I would make more money if I waited." And while there's always a little truth in jest, our suspicion is that a true artist like Schumer didn't appreciate it when HarperCollins brought in a writer to help "punch up prose" based on her own deeply felt experiences. 
Now that Amy Schumer has conquered Hollywood, she'll have complete creative control over what's being described as an essay anthology that will explore "heavy themes like her father's illness and alcoholism and a traumatic sexual experience." 
Oh, and an extra seven mil sure doesn't hurt, either.