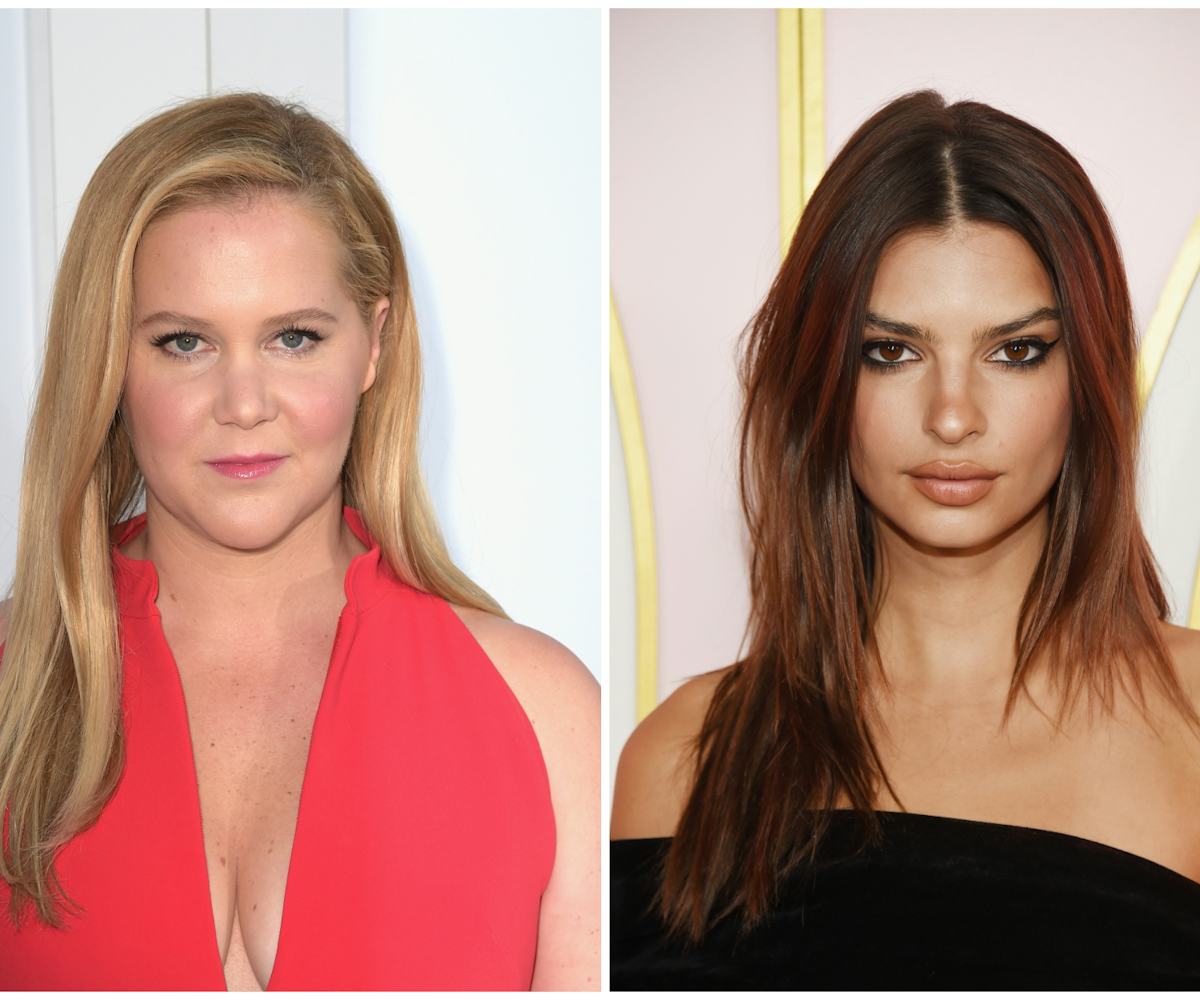 Photos by Kevin Winter/Getty Images and Amanda Edwards/Getty Images)
Amy Schumer And Emily Ratajkowski Detained While Protesting Kavanaugh
His confirmation is scheduled for tomorrow
Amy Schumer and Emily Ratajkowski were detained by police while protesting Brett Kavanaugh's potential confirmation for the Supreme Court. Kavanaugh has been repeatedly accused of sexual assault, and an extremely limited FBI investigation into his past was concluded today, after less than a week.
MSNBC reports that Schumer was detained, along with other protestors, during a demonstration on Capitol Hill. A video clip has since surfaced showing Schumer holding a sign that reads "We believe Anita Hill" while being escorted out of the Hart Senate office building.
"You want to be arrested?" a police officer asks her in the video. She responds with a solid, "Yes."
In another video, Schumer is seen giving a speech to other protestors gathered around her. "Let's stay together, let's fight. Let's keep showing up!" she says, while the crowd cheers for her.
Ratajkowski, who was photographed next to Schumer at one point during the protest, posted to Twitter, confirming that she was also arrested. Her tweet, which includes a photo that shows her outside the Capitol holding a sign reading "Respect female existence or expect our resistance," says, "Men who hurt women can no longer be placed in positions of power." Let's hope she's right. 
According to USA Today, an initial Senate vote for Kavanaugh's confirmation is scheduled for Friday, and the final vote will be held over the weekend.