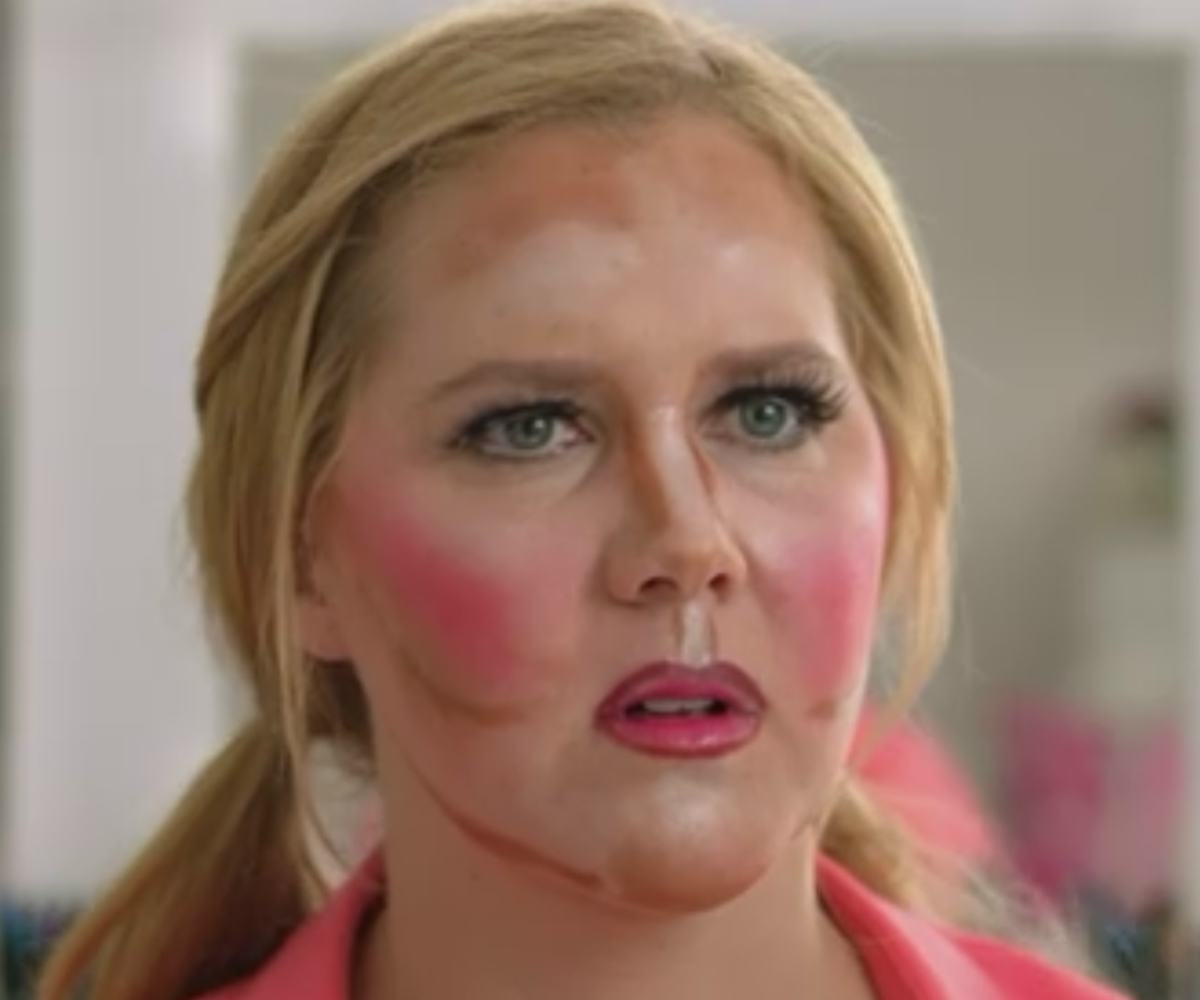 amy schumer parodies our obsession with natural beauty
Proof that Amy Schumer is at the top of her game came last night on Inside Amy Schumer, when she aired a searing parody of a boy band music video that featured One Direction wannabes singing about a woman's natural beauty—or lack thereof.
"Girl, You Don't Need No Makeup" brilliantly pokes fun at songs like Bruno Mars's "Just the Way You Are" and One Direction's "What Makes You Beautiful." During the first verse, they tell Schumer that she "don't need no lipstick," and she "don't need no blush." But when she removes it and they see her without makeup, they change their tune—literally. It's a spot-on skewering of our culture's obsession with whether or not a woman's beauty is "natural," and you can watch it below.