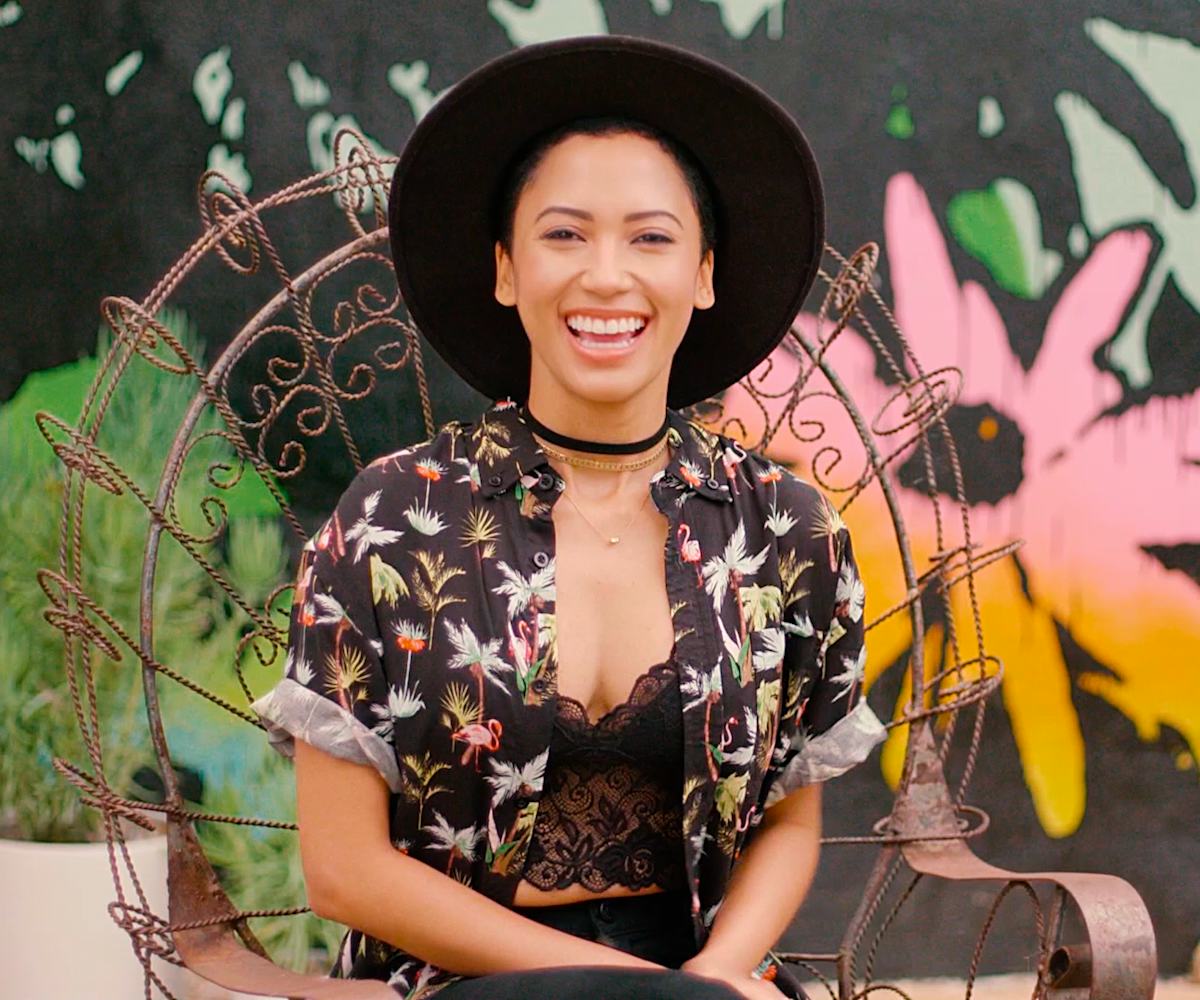 Watch Andy Allo Perform Her New Single, "10,000 Days"
"Music is everything. It's that one universal thing that everybody can relate to."
Even though singer-songwriter Andy Allo has worked with some of the biggest names in music, she still gets the same feeling of anxiety and excitement each time she shares new music.
"When I first share music that I've been working on, it's a combination of exciting and terrifying. Because you're putting out your baby, you know?" she says. "And it's finally heard by everyone, but, at the same time, you're thinking, Oh my gosh, I hope people like it or I hope people relate to it or I hope it resonates with someone."
NYLON caught up with the genre-bending artist as she reflected on her journey, growing up in a musical household, and returning to her singer-songwriter roots in her new EP, One Step Closer. 
"That's kind of where I started as a musician and an artist—just me and a guitar. And I've kind of gone on this crazy journey with all the records I've put out, from R&B-soul to funk-soul with Prince, and then pop-rock. And now I'm kind of going back to the beginning." 
Watch Allo's sweet performance of her new single, "10,000 Days," in the video above.