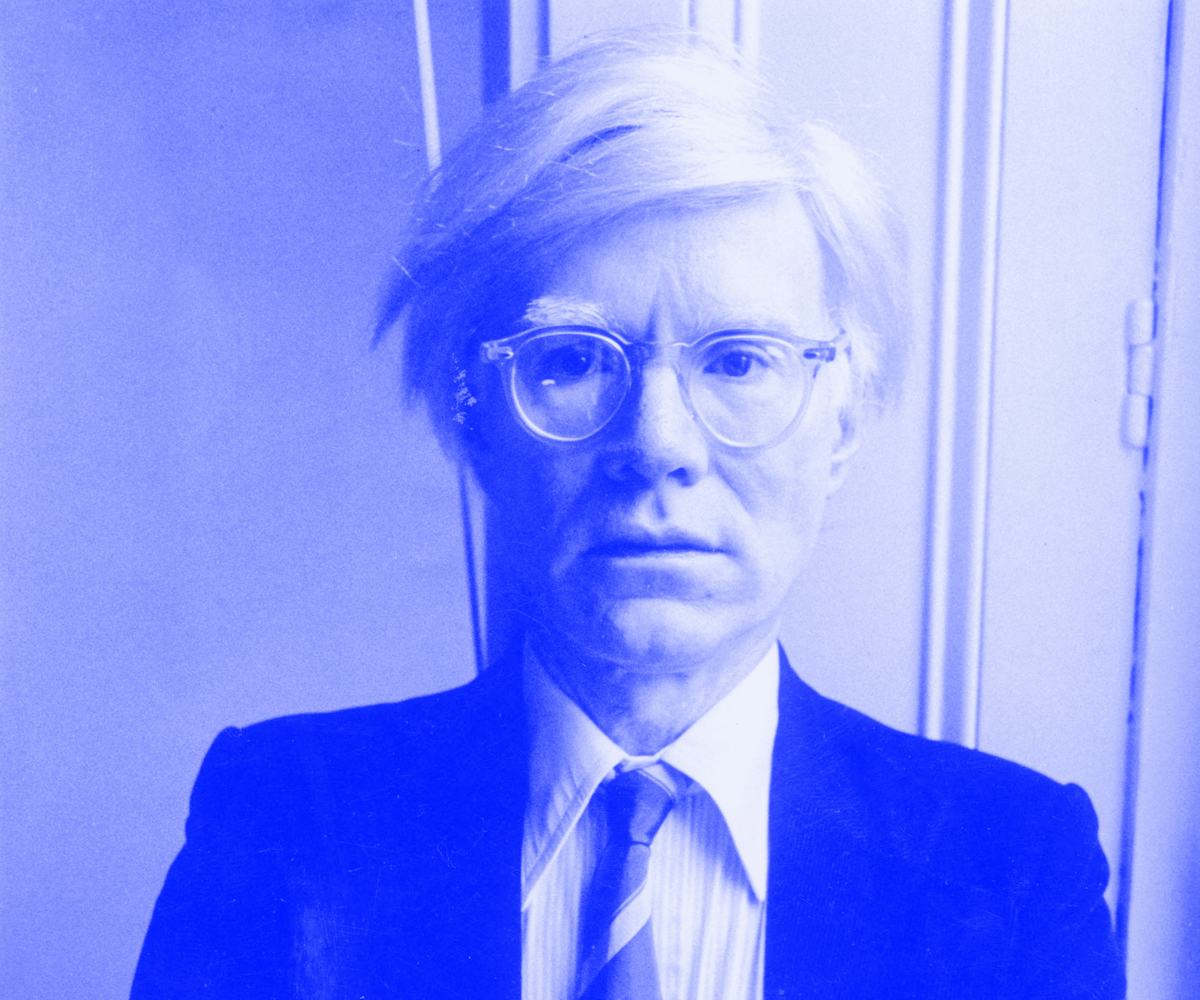 watch warhol
celebrating andy warhol's 85th birthday with the ultimate artsy movie night.
Andy Warhol may have passed away in 1987, but the legacy of this white-haired, bespectacled icon lives on in a huge way. And no, we're not just talking about in themuseum (although he's definitely there, too). The pop artist, record producer, filmmaker, and publisher has infiltrated our closets, our phones, and our iTunes library. Plus, with his circle of women— Edie Sedgwick, Nico, Mary Woronov, and the rest of the Factory crew— you could say this is a man who just understood the concept of It girls better than anyone else. 
Rather than popping artsy Dom Perignon bottles or hitting up a gallery show to celebrate Warhol's would-be 85th birthday, pay homage to his screen tests with the ultimate movie night. We've rounded up the best Warhol-centric flicks available to stream for free or cheap below. So cancel your plans tonight, and tell your friends you've got a date with Andy Warhol...and the couch.
Year: 1965
Directed By: Andy Warhol
Stars: Edie Sedgwick
One sentence synopsis: A silent minute-and-a-half portrait of the Warhol muse, mascara and all. 
Price: Free
Year: 1966
Directed By: Andy Warhol
Stars: Lou Reed
One sentence synopsis: Lou Reed drinking Coca Cola...enough said.
Price: Free
Year: 1963
Directed By: Andy Warhol
Stars: Warhol's ex-lover John Giorno
One sentence synopsis: Originally Warhol wanted to shoot Brigette Bardot sleeping for this "anti-film," but instead filmed Giorno for five hours.
Price: Free
Year: 2006
Director:George Hickenlooper
Stars: Sienna Miller, Hayden Christensen, Jimmy Fallon, Mena Suvari, Shawn Hatosy, Guy Pearce
One sentence synopsis: An Edie Sedgwick biopic starring Sienna Miller (and some insanely awesome costumes).
Price: $2.99
Jean-Michel Basquiat: The Radiant Child 
Year: 2010
Director: Tamra Davis
Stars: Jean-Michel Basquiat, Kenny Scharf, Julien Schnabel, Fab 5 Freddy, Larry Gagosian, Jeffrey Deitch
One sentence synopsis: Filmed on VHS, this doc paints a gritty portrait of Warhol mentee Basquiat for the MTV generation.
Price: Free