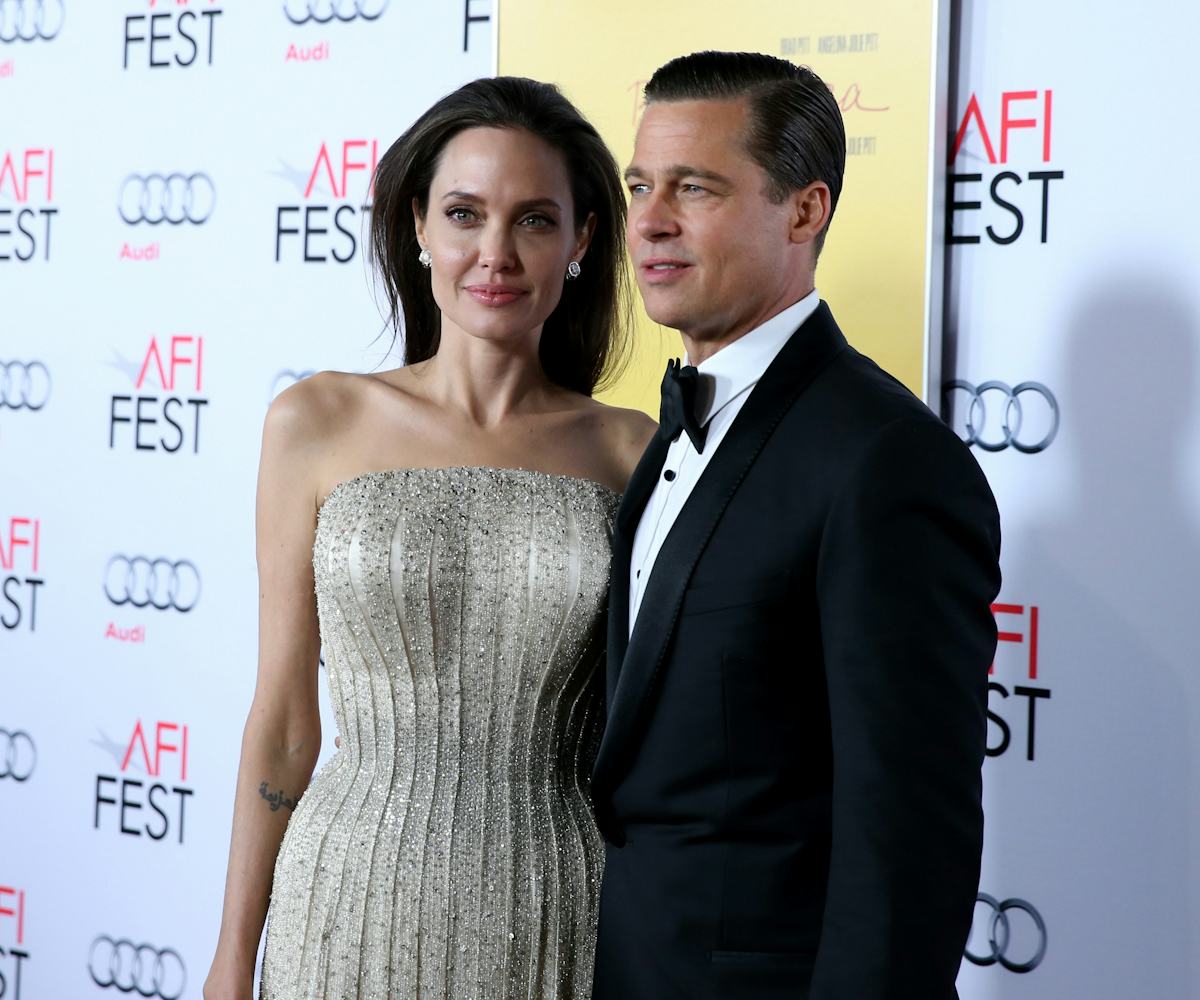 Photo by Jonathan Leibson / Getty Images
Angelina Jolie Has Filed For Divorce From Brad Pitt
We are now living in a post-Brangelina reality
Earlier today, the world briefly stopped rotating when TMZ dropped the bombshell report that Angelina Jolie has filed for divorce from Brad Pitt. Details surrounding the split are still scarce, but she cited irreconcilable differences, which is celebrity lingo for "let the rumors begin." TMZ is already reporting that Pitt's parenting of the former couple's six children was at the heart of it, with Jolie apparently being "extremely upset" with Pitt's parenting methods. The website is also claiming that Pitt's consumption of marijuana and alcohol and apparent anger problem also led to the end of their romance.
With such a large brood, the divorce is likely to get messy, with Jolie already asking a judge that Pitt only have visitation rights, rather than joint physical custody. (For a couple that's made the entire world their home, this sounds enormously complicated.) Although the couple has only been married for two years, they have been together for over a decade, with Pitt famously leaving his then-wife Jennifer Aniston after meeting Jolie on the set of their 2003 movie, Mr. and Mrs. Smith.
Pitt is scheduled to begin promoting his new movie Allied in the near future (it comes out on November 23), but there is no telling how this news will affect the film's publicity tour. There is also no telling how the divorce might affect this presidential race, but suffice it to say this just might be the catastrophe that propels Donald Trump to the White House. Thanks a lot, guys.