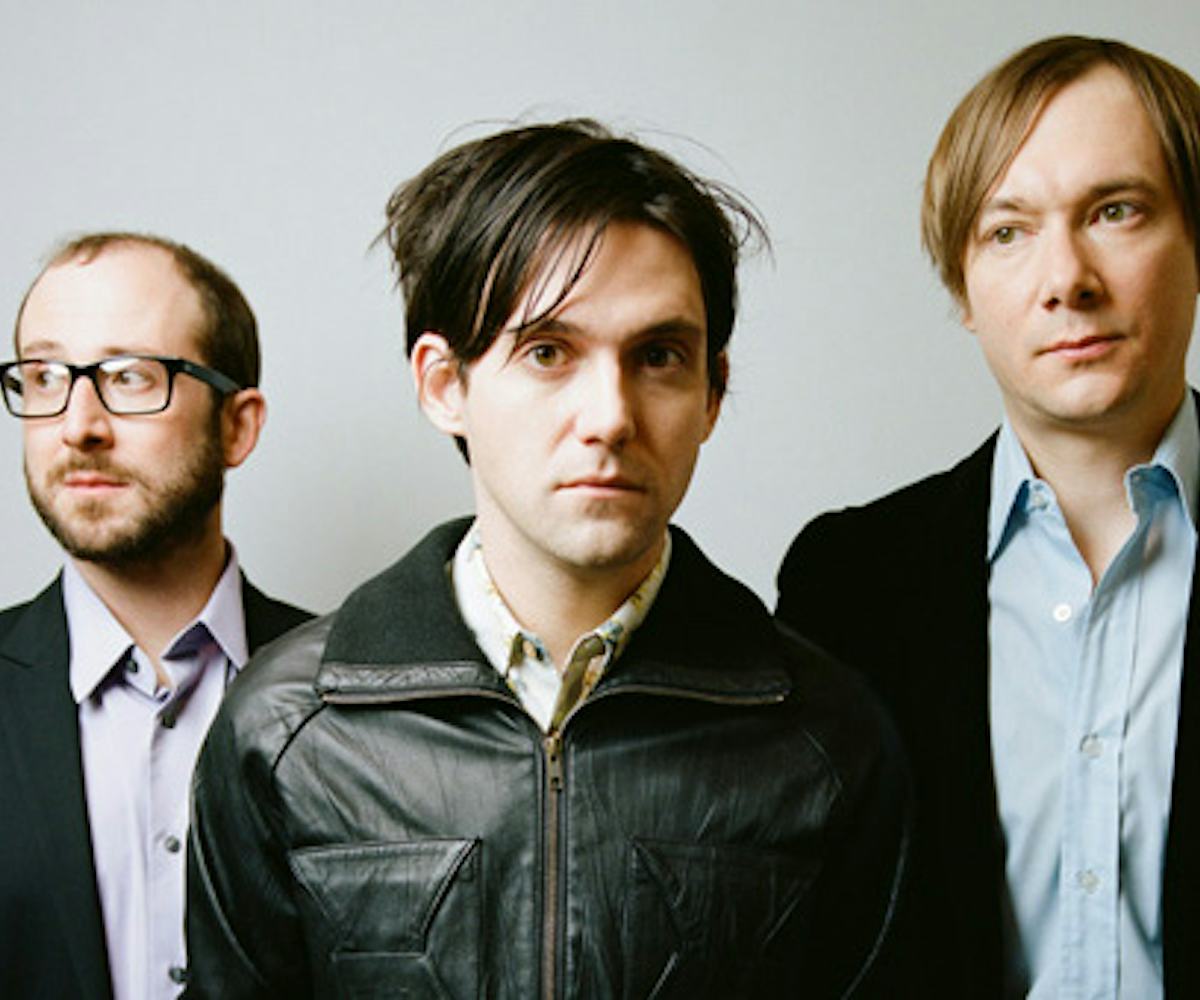 Photo via SaddleCreek
17 Embarrassingly Angsty Songs That Defined The '00s
Flashback to black clothing, sad tunes, and lots of feelings
The early '00s were laced with angst-ridden jams finely tuned to the ears of angst-ridden suburban teens with a case of the hormonal feels. Whether it was to ease a hardcore parental argument, to distract you from bad grades, to mend your broken heart, to get your juices flowing on LiveJournal, or to serve as the soundtrack to your hallway sulking, there were so many songs to pick from.
It's as if everyone in early millennium was pissed off—as if we thought the world was going to end and were disappointed when it didn't. We thought we were going to get out of midterms. We thought we'd never have to see our crushes in the cafeteria again. And so musicians spent the rest of the decade highly agitated with relentless anger and a dire need for finger-shredding power chords and larynx-injuring vocals.
These bands assigned lyrics to our feelings. They helped us make sense of the lumps in our throats and the knots in our stomachs. They gave us the energy to jump around and shake it off. Singing along to one of these songs in the car was like screaming into a pillow. It was free therapy without the embarrassment of using your own words.
If you were an angsty kid in high school, you definitely had these songs on your iPod.
"At This Velocity" —Thursday
"Uprising" —Muse
"New Skin" —Incubus
"These Days" —Alien Ant Farm 
"Silver and Cold" —AFI
"In This Diary" —The Ataris
"Bright Eyes" —Lua
"Change (In The House of Flies)" —Deftones
"Tiny Vessels" —Death Cab For Cutie
"My Immortal" —Evanescence
"MakeDamnSure" —Taking Back Sunday
"Last Resort" —Papa Roach
"Still Waiting" —Sum 41
"Basket Case" —Green Day
"Closer" —Nine Inch Nails
"Crimson" —Alkaline Trio
"Save Me" —Killswitch Engage