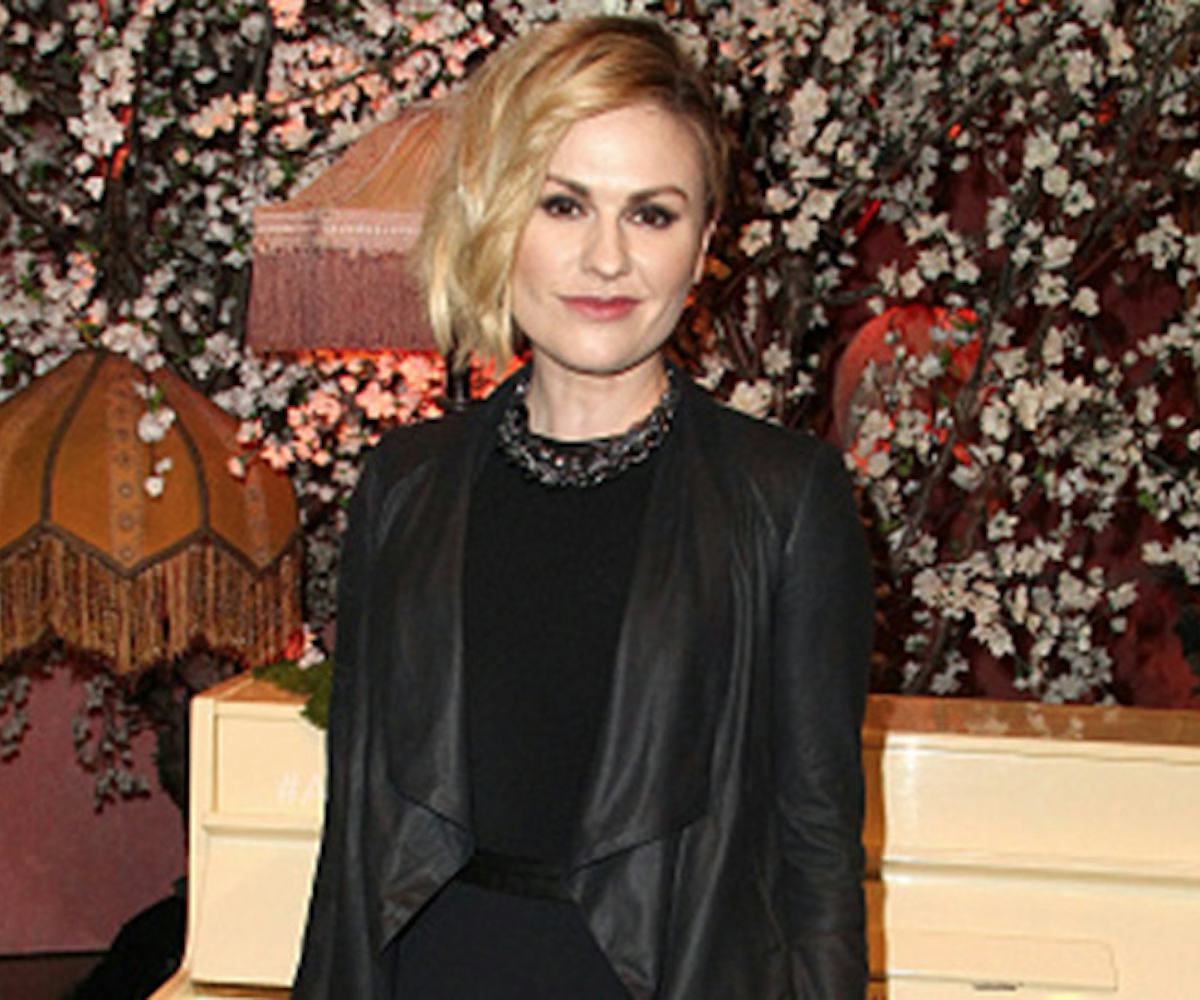 Photo by Tommaso Boddi/WireImage
Anna Paquin Will Play Holliday Grainger's Love Interest In 'Tell It To The Bees'
The drama set in the '50s has just started filming
Anna Paquin is the latest actress to join the cast of the romance drama Tell It to the Bees. The film is based on Fiona Shaw's 2009 novel of the same name and tells the love story between a single mother, Lydia, dealing with the fallout of her marriage and a doctor, Jean, returning home to take over her late father's practice, according to The Hollywood Reporter.
Holliday Grainger will play Paquin's love interest in the movie. Also starring in the film is Kate Dickie (Game of Thrones) and Emun Elliott (Star Wars: The Force Awakens). Annabel Jankel is directing the screenplay written by Henrietta and Jessica Ashworth. Production has already begun on location in Scotland. 
The romance takes place in a small town in 1950s Britain. The two women meet when Lydia's son ends up in Jean's office after he gets into a fight at school. She invites him to visit the hives in her garden and tell his secrets to the bees, as she did as a kid. Jean's friendship with Charlie is what brings Lydia into her life, and they find themselves drawn to each other. 
But given that it's the '50s, the two women have to be careful navigating their new relationship. Jankel called Shaw's book "an unholy mash-up of 1950s social and magical realism."