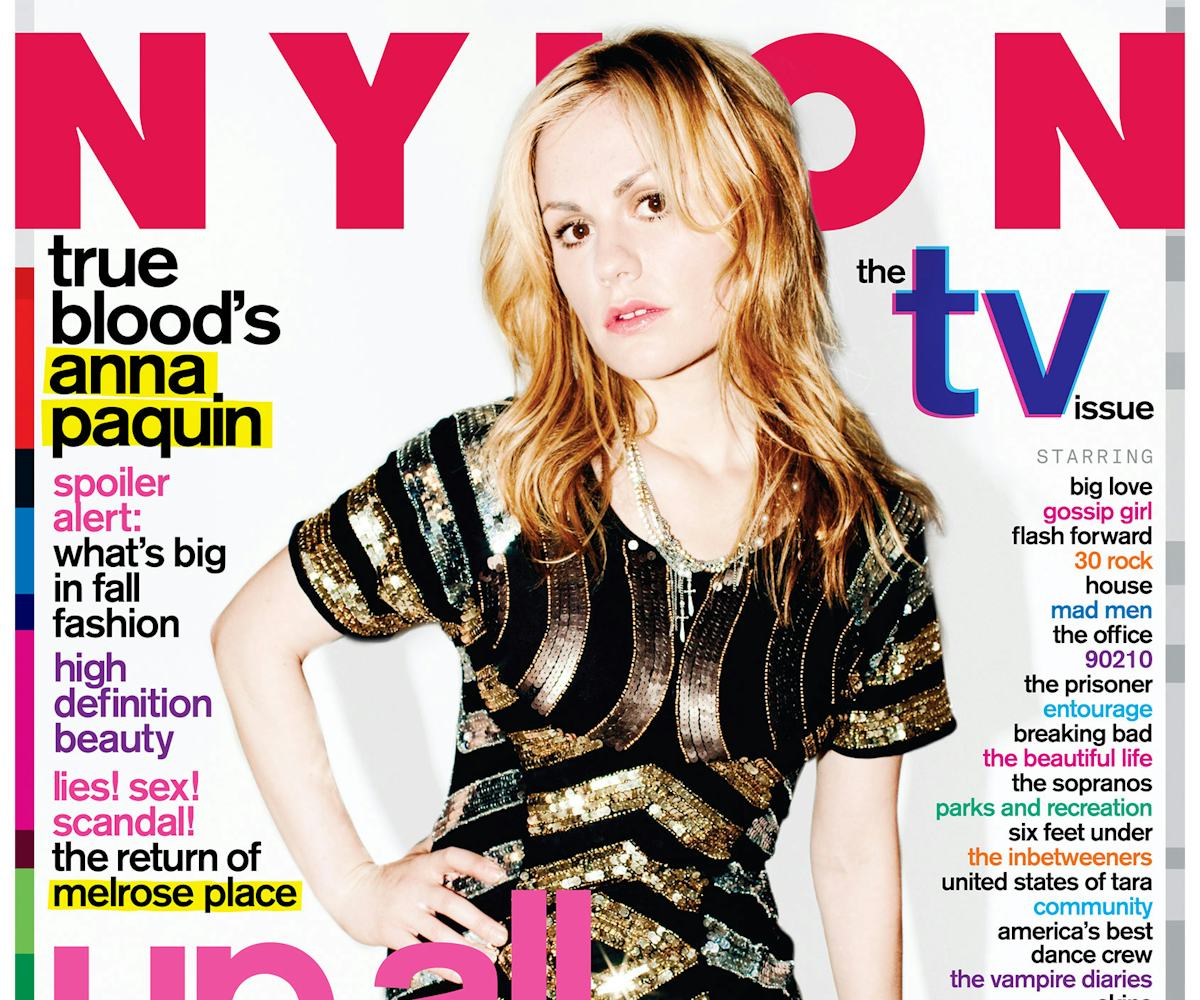 flashback friday: she's got bite
tune in to our cover starring true blood's anna paquin.
Rumor has it that the next season of our beloved True Blood will be its last. While the series coming to a close is a major stake in the heart to vampire fans everywhere, us fangers still have a full year before we can start complaining about not being able to see Alexander Skarsgard on a weekly basis anymore.
To cope with the future lack of sexy vamps in our lives, we've decided to feature our other favorite True Blood character, Anna Paquin, as this week's Flashback Friday. We know it's only September, but this black and gold sequined dress is giving us serious New Year's Eve vibes. Is it too early to already be thinking about 2014? Probably, but who cares?