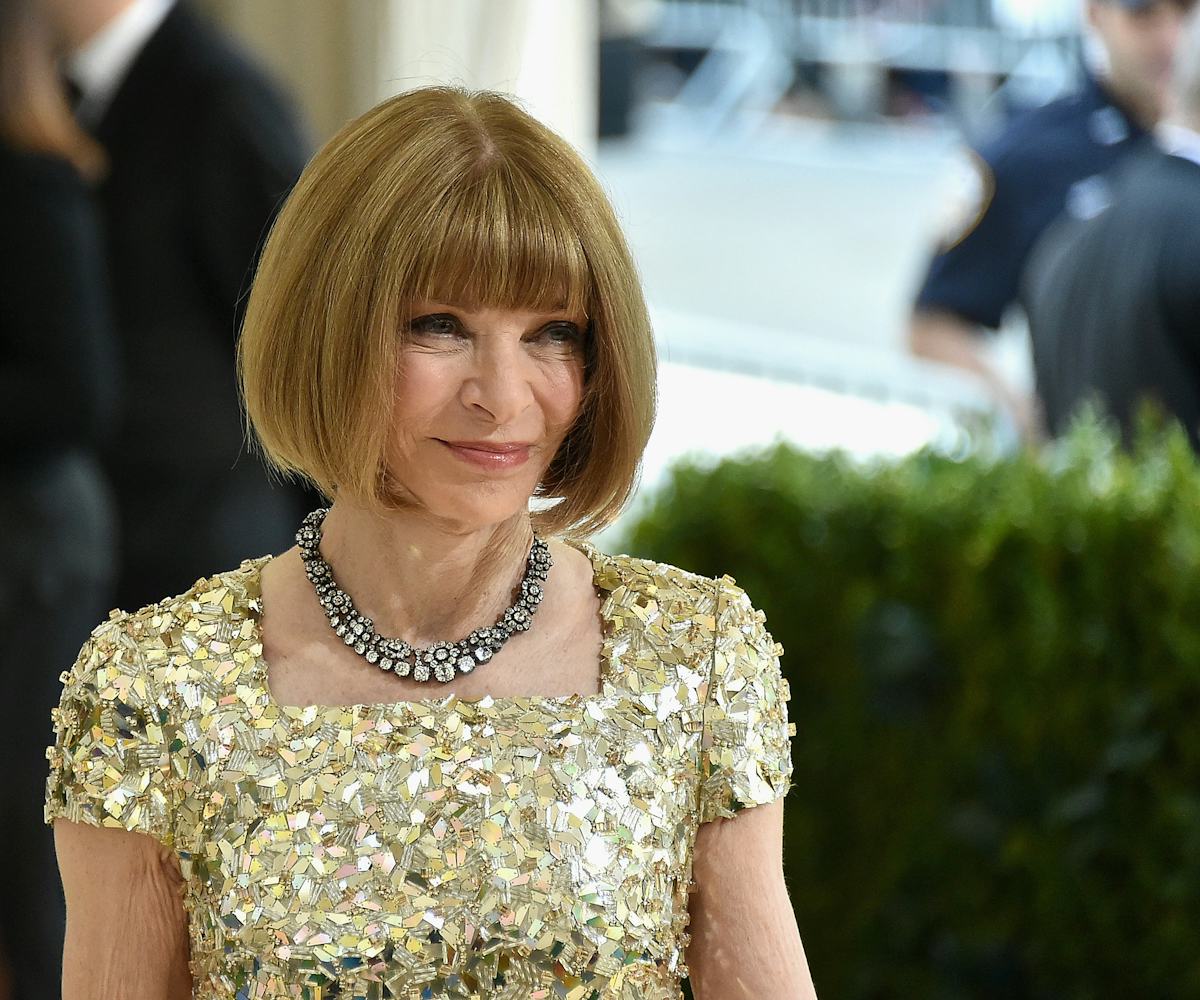 Photo by Mike Coppola/Getty Images
Anna Wintour Will Remain At 'Vogue' "Indefinitely"
Condé Nast CEO cleared up the rumors
Despite "sources" claiming that the September issue of Vogue—featuring Beyoncé, who was given "unprecedented control" over her cover and made history by hiring the first black photographer to shoot a cover for the publication—would be Anna Wintour's last, it seems like the editor-in-chief does not have plans to leave anytime soon. In a statement released by Condé Nast Twitter account, CEO Bob Sauerberg refuted all talk that Wintour would be stepping down.
"She is integral to the future of our company's transformation and has agreed to work with me indefinitely," Saurberg said of her role as Vogue EIC and Condé Nast artistic director. Some have pointed out that the word "indefinitely" is pretty vague, and that there really is no telling when Wintour might step down. It doesn't seem like it will be in the near future though.
This year marks the 30th anniversary of Wintour being the EIC of Vogue and the fifth anniversary of her position as artistic director of Condé Nast.