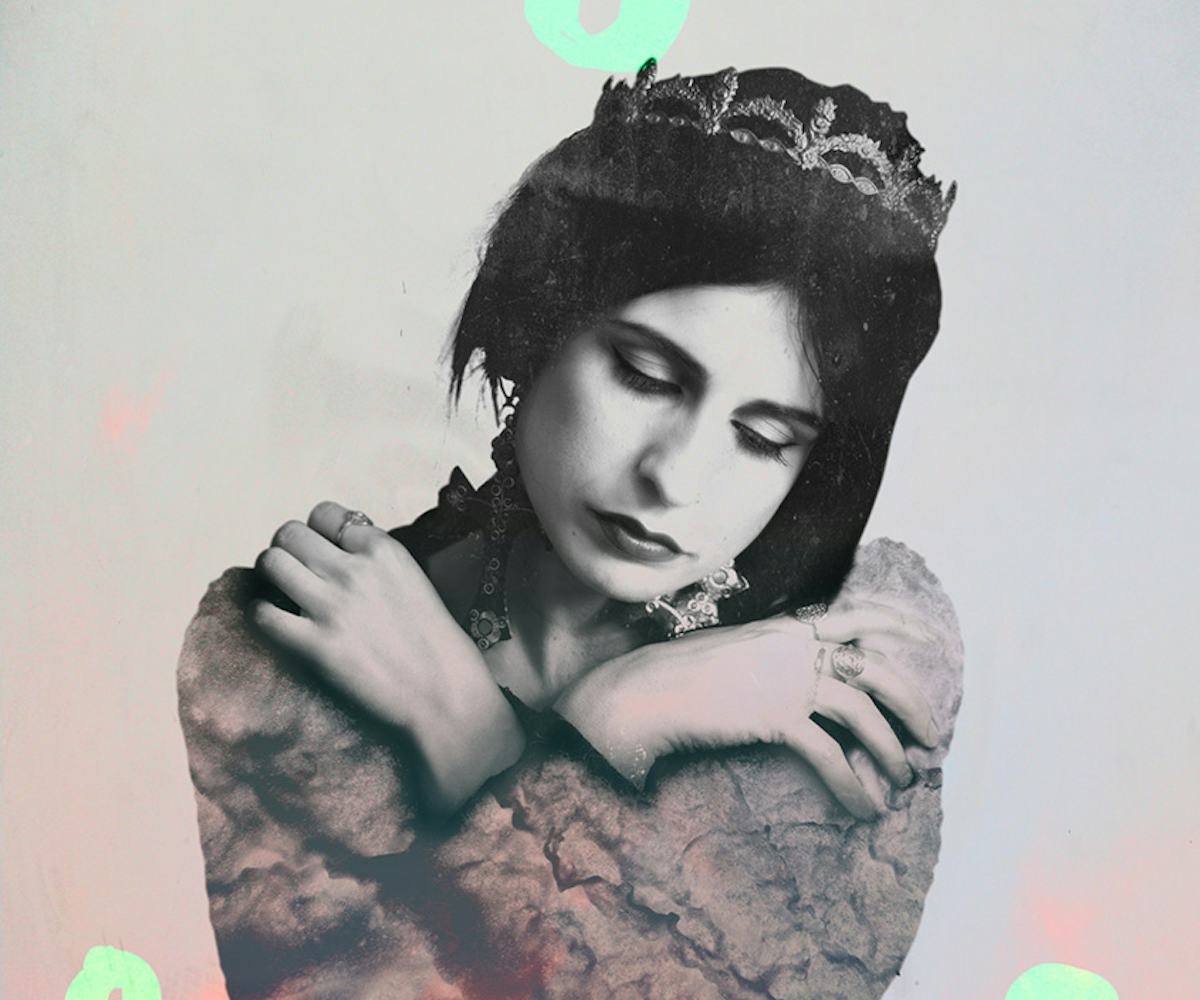 Photo courtesy of Crooked Paintings/Atlantic Records.
Annabel Jones' New Song Is A Spunky Kiss-Off
Knowing when to give something up is a characteristic of the bold. Whether it's a not-so-good habit or a relationship, letting something go requires a unique set of both strength and confidence—especially when you're leaving another individual behind. Indeed, there is no and never has been an "I" in "you." It's sticking up for that "I" that's the most important. It's difficult, but thankfully Annabel Jones' new track "IOU" is pulsating with the poise necessary to help you through it.
"I make you so sad, I know that I do," Jones sings over a stark, irreverent synth line. She goes on to say, "I treated you bad, neglected your mood. You nearly went mad, so I cut your ass loose," before the track erupts into a schoolyard bump as "la la la's" float above it, cheeky as hell. What unfolds is a blunt and honest admission of faults. There's no fluff here—just forthright truths delivered with a knowing wink. Speaking to NYLON over email, Jones—who just so happens to be the daughter of Davy Jones—said, "Accountability is one of the most liberating and empowering concepts I've learned and it's something I continue to practice." With a soundtrack like this—fiery, infectious, and a little bit cocky—there's no reason to not own up to your own responsibility. It's a hell of a lot better than going mad.
"IOU" is lifted from Jones' forthcoming EP, Libelle.