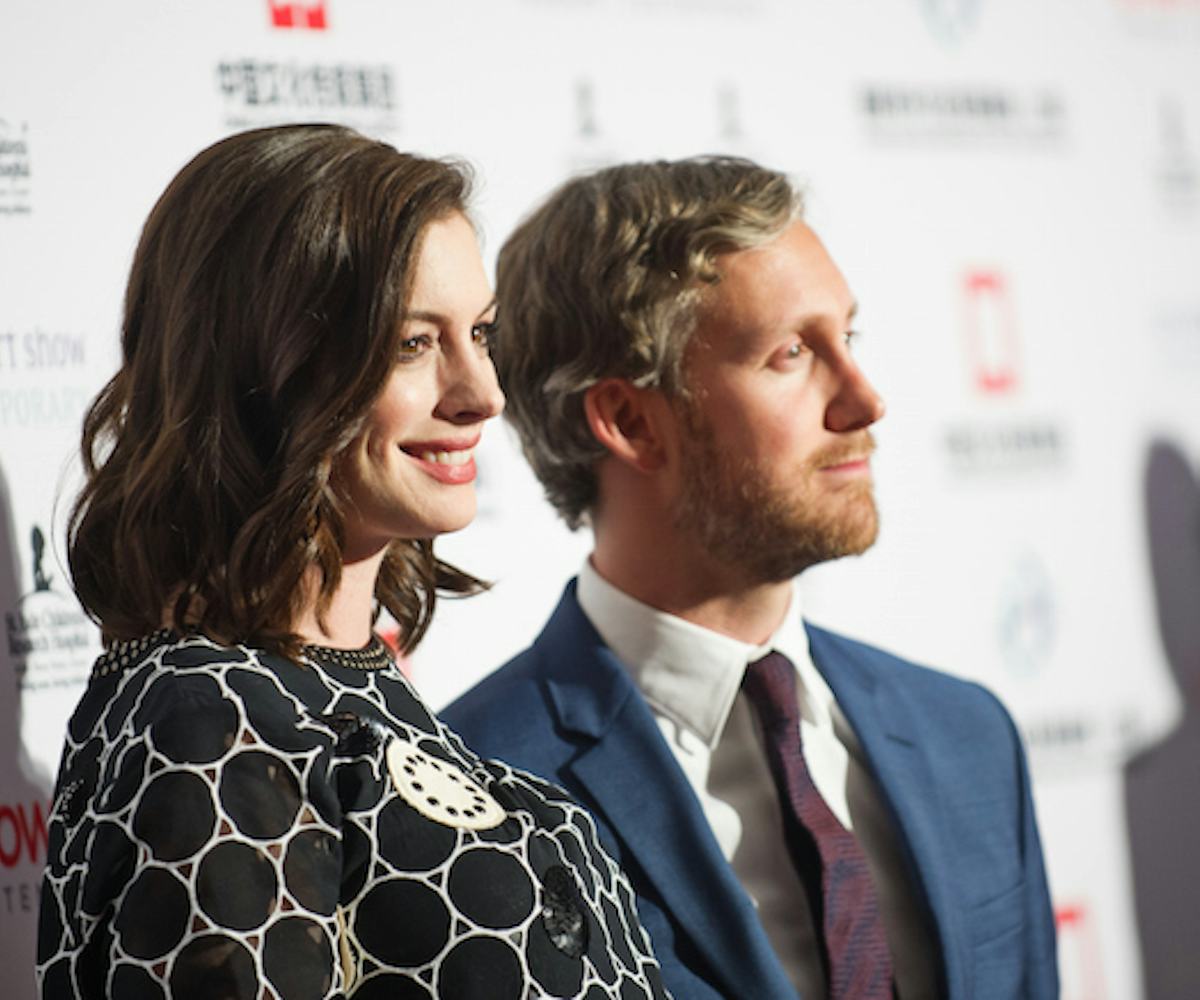 Photo Jason Kempin/Getty Images.
See Anne Hathaway's First Pregnant Red Carpet Appearance
Remember when Anne Hathaway took to Instagram and straight-up refused to be shamed for her pregnancy bod despite a wall of haters? You should. It was kind of amazing, particularly since she included a shot of her looking somewhat less than red-carpet glam (though nonetheless absolutely beautiful). 
Well, last night she took to that ol' red carpet and, let's just say this up front, absolutely stunned us. Check it out.
Photo by Jason Kempin/Getty Images.  
Let's be honest here for a sec—many, many celebs like to hide away when they're as pregnant as Hathaway is right now for exactly the reasons the Oscar winner detailed in her Instagram post last month. But in a Marc Jacobs dress with glowing hair and skin (a benefit of all those pregnancy hormones!) she proved there is absolutely no reason not to step out no matter how many months along you may be.