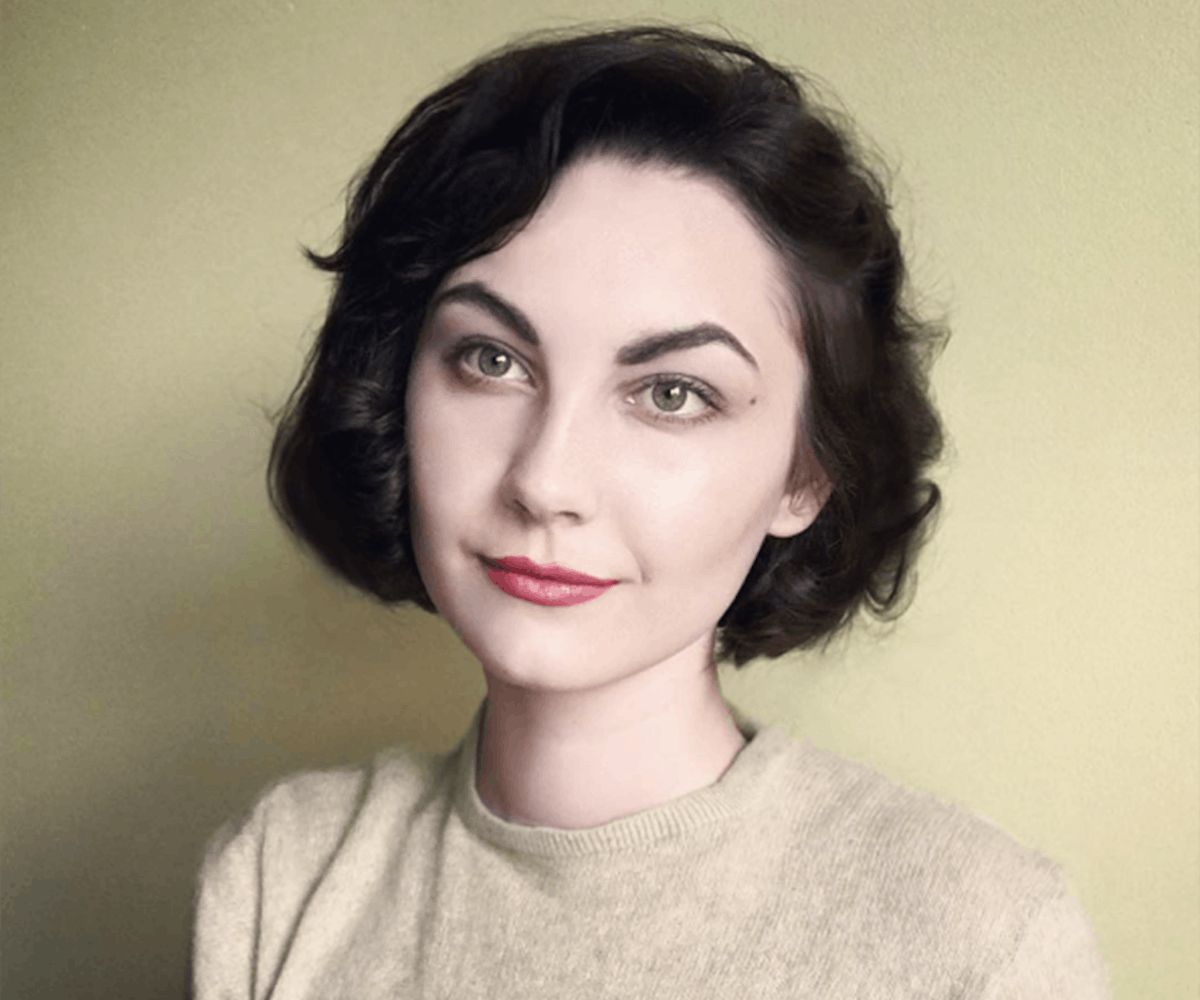 Image via @bewitchedquills on Instagram
This 17-Year-Old Transforms Into All Our Favorite Characters
Including Audrey Horne and Arya Stark
The average 17-year-old typically dresses up on Halloween wearing some sort of pop culturally relevant guise or a classic, fail-proof costume. But for Annelies van Overbeek, dressing up is a year-round occupation, as she uses Instagram to document her total transformations into cult favorite characters like Belle from Beauty and the Beast, Audrey Horne from Twin Peaks, and Daisy Buchanan from The Great Gatsby (a la Carey Mulligan).
It's not uncommon for makeup gurus to show off their transformations into assorted celebrities, but they often rely on wigs, colored contacts, and a hearty dose of contour to morph into other recognizable beings. What's so mystifying about van Overbeek's transformations is just how subtle they are. The Belgian teenager uses her love and knowledge of vintage fashion to craft the perfect outfits for her selected characters and then does her hair and makeup appropriately to match. On her Instagram feed, you won't find any overly sculpted cheekbones or overwhelmingly long false eyelashes—instead she works with her angles and shapes her eyebrows as needed to play different characters in a seriously mesmerizing way. She isn't a makeup artist showing off her skill—she's a talented young woman expressing her love for different time periods and different people in a way that's totally beautiful.
Take a look at some of van Overbeek's most impressive transformations, and follow her on Instagram @bewitchedquills to see what she has in store next.