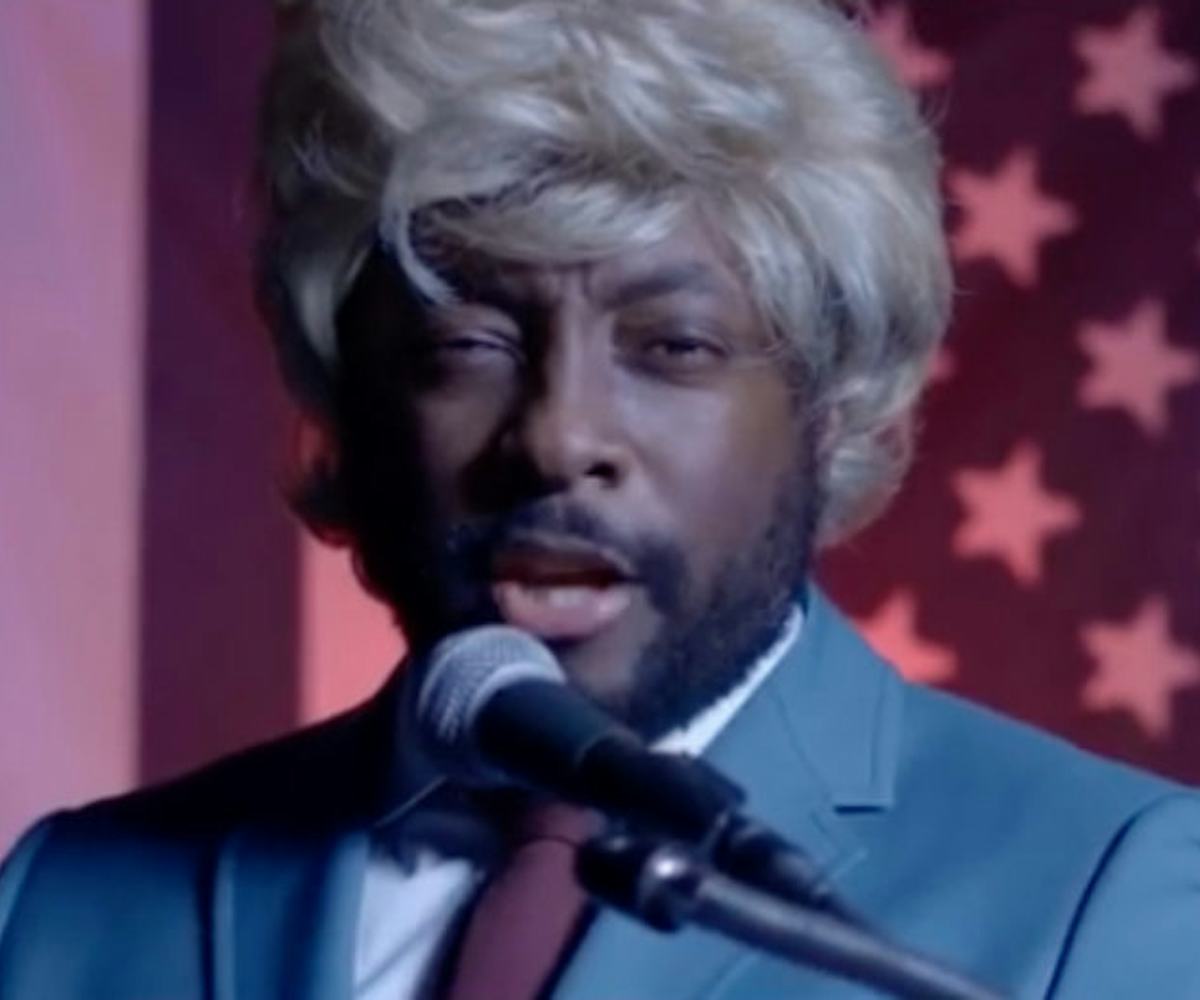 Photo via Funny or Die/YouTube
The Newest Anti-Trump Song Comes From The Black Eyed Peas And Liane V
Co-starring Mittens the kitten
No matter what political party you affiliate with, it's easy to see that this year's election has been one of the most bizarre in history. How often have you asked yourself if you should move to Canada? We're betting more than once. This election became even harder to watch when Trump's now infamous Access Hollywood video from 2005 became public, and the entire world heard him say "grab them by the pussy."
It's not only hard to believe that one of our presidential candidates bragged about sexual assault, but that he continues to defend it as "locker room banter," even with multiple claims from women surfacing stating that Trump has displayed the behavior he so explicitly spoke about. Everyone has weighed in, even FLOTUS, who in a powerful speech, said that dismissing it as locker room banter "is an insult to decent men everywhere."
The latest to comment on the Trump scandal (and thankfully, also provide some much-needed brevity) are, of all people, The Black Eyed Peas, who partnered up with Funny or Die to perform "GRAB'm by the P*SSY." Featuring an adorable kitten named Mittens alongside will.i.am in a Trump wig, the parody is not only a straight-up jam, but hits all the right notes, especially with the addition of Liane V who sings, "No, you got it all wrong/ I'm a woman, and I'm strong/ and don't you forget it/ because I am intelligent," and then drops mic with "I could be president." RT.
At the end of the song, will.i.am gets serious and speaks directly into the camera. "This is not a circus, a TV show or a movie," he says. "This is real life with real life problems. We need a leader that not only will lead America but will help heal the world."
Don't forget to vote, people.