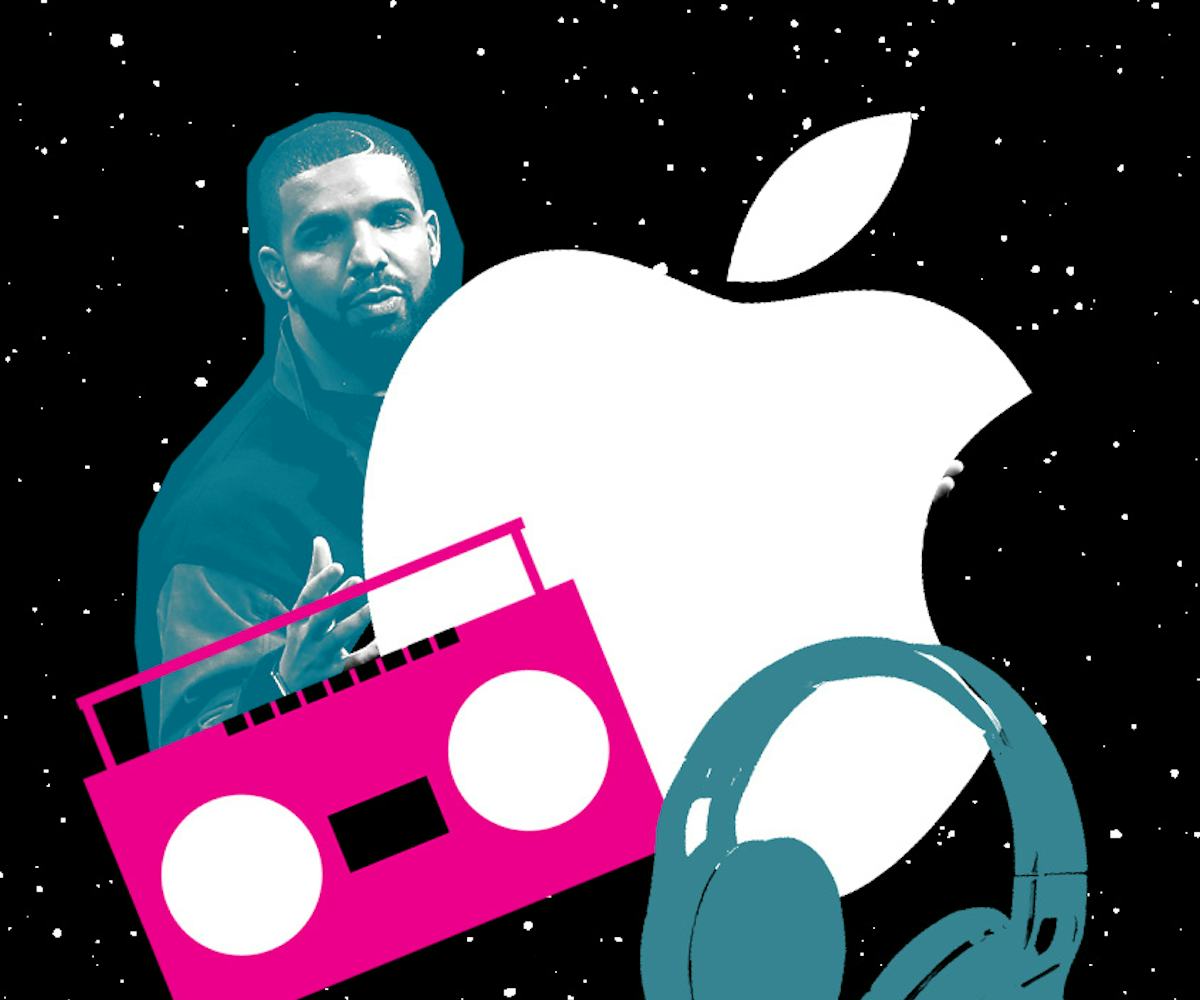 5 things you need to know about apple music
a breakdown of the newest music platform
iTunes was once a power player in the digital music scene. But in the past few years, it lost a bit of its luster, especially when compared to some of the newer music-player platforms like Spotify and Pandora. Not even the introduction of services helped; all projects ultimately fell flat (remember Ping?). But now, Apple is finally looking to enter the competition again with the release of Apple Music — a new music streaming service. ­So what differentiates it from the rest of the music streaming platforms out there? Here's what you need to know about Apple's newest music venture:
It Features a Live Radio Called Beats 1
Beats 1 is a live radio that runs 24/7, broadcast worldwide from three major cities — New York, London, and Los Angeles. Beats 1 doesn't require a subscription either, and the free version allows users to listen to Apple Music stations with limited skipping. Former BBC Radio 1's Zane Lowe will be a host, along with Ebro Darden and Julia Adenuga. These three names alone are enough to make Apple Music stand out in the crowd.
You Can Connect With Your Favorite Artists
The Connect aspect of Apple Music may seem similar to Apple's failed music social network, Ping, but there is still something intriguing about having access to an artist's page where he or she shares original content with fans. Connect is also placing an emphasis on the fact that it will feature signed and unsigned artists, so that independent musicians are also included in the service. You can find your favorite major-label artists as well as lesser known YouTube singers. Connect, like Beats 1, is also available without a subscription to Apple Music.
Drake Is Releasing His Newest Album Through Apple Music
When Drake showed up at the Worldwide Developers Conference, we were a bit confused. But his appearance seems like a testament to how serious Apple is about Apple Music's success. For those who are still doubtful about Connect need to know that Drake will be releasing his newest album through Apple Music, emphasizing how Connect allows artists to "focus on your body of work" in one place. Drake's association with Apple Music also creates competition in the rap and music-streaming scene, with Jay-Z's TIDAL having been launched earlier this year.
You Can Get Apple Music For Your Family
While you can get an individual subscription to Apple Music for $9.99 a month, if your family wants to get in on the music, there is a Family Membership option, which is priced at $14.99 a month for as six people through the iCloud Family Sharing program. In a world where everyone is sharing Netflix and HBO accounts with friends and family, this move makes sense.
Android Users Can Get Apple Music Too
In the past, Apple features could only be accessed through Apple products, leaving non-Apple device in the dust. However, Apple Music will be available to Androids in the fall, though Android users will not have access to the Apple Music radio stations aside from the main Beats 1 station. It's a smart move on Apple's part — it reaches a larger audience as Androids make up 80 percent of smartphones worldwide.