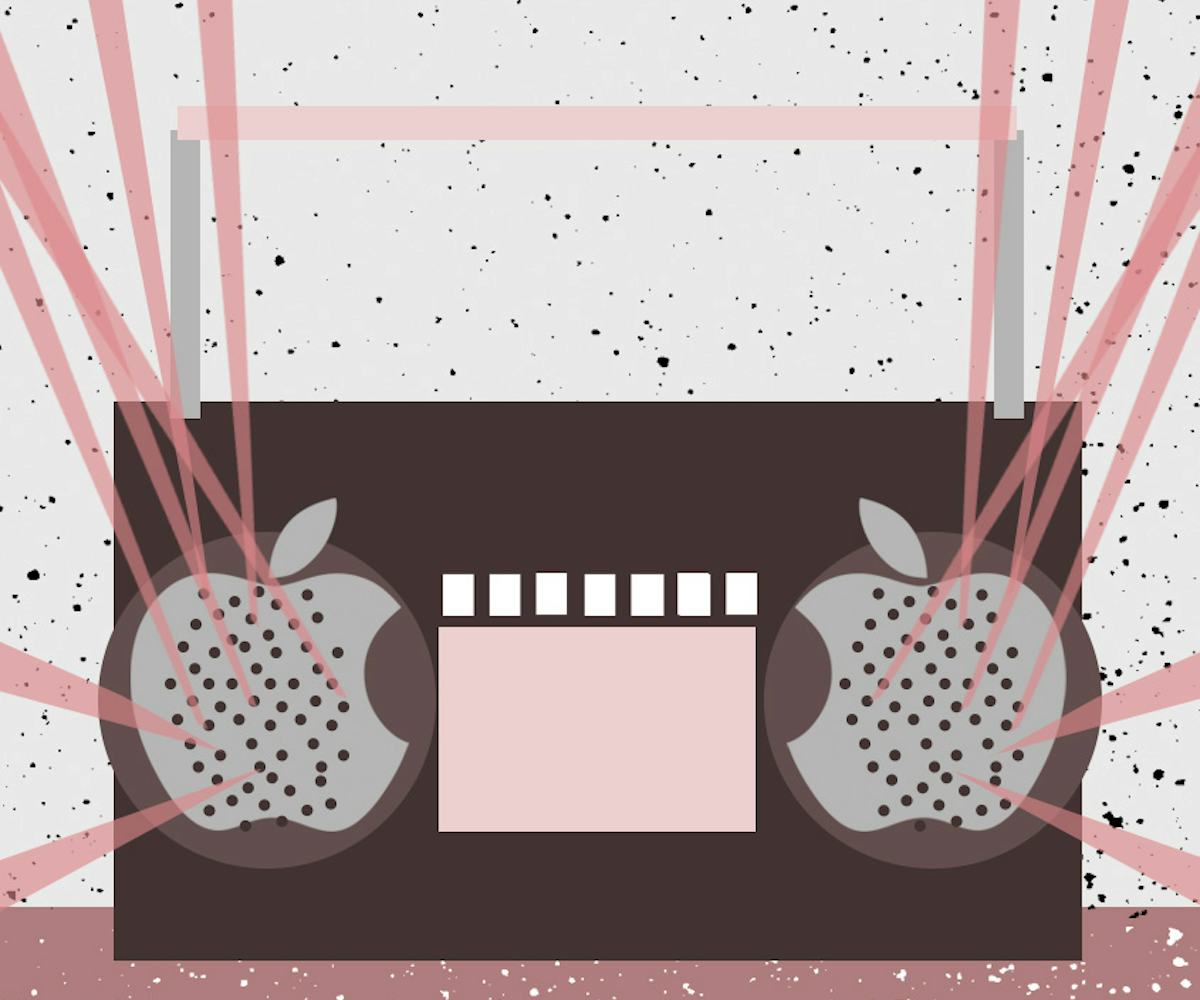 apple announces new music streaming service
and it might start some beef between kanye and jay-z
This afternoon at the Worldwide Developers Conference, Apple announced the coming of Apple Music, a music streaming service, which includes a live radio station and a social network. The introduction of Apple Music is huge, not only because Drake showed up at the event, but also because it adds a worthy competitor to the numerous music streaming services currently in use.
One of which is TIDAL. Interestingly, there have been rumors that Apple is currently in talks with Kanye West release his much anticipated seventh album SWISH, exclusively with Apple Music. It would be like how Apple uploaded U2's albums to everyone's iTunes last September, only a whole lot more problematic because TIDAL is Jay Z's music streaming service, of which Kanye just happens to be a co-owner.
Despite these implications, Apple Music is to launch officially on June 30 for Apple users (PC and Android are said to be coming in the fall), and for $9.99 a month, users can stream any song in the iTunes library — yes, the whole thing. The service combines the songs you've previously purchased through iTunes, as well as the ones you haven't yet, giving you an enormous collection of music to choose from. Our girl Siri also plays a part: say a song request and she'll play it for you.
Other aspects of the service include a live radio called Beats 1 that will broadcast worldwide from New York, London, and Los Angeles. The station will be curated by Zane Lowe, a former BBC DJ, and subscribers have the option of skipping as many songs as they want, unlike other services which limit you per hour. Apple Music also includes a social network called Connect, which looks to make users feel closer to their favorite artists. Artists can share their own playlists, videos, and photos on their social pages, allowing for a more direct interaction between artist and fan.
Apple's music chief, Jimmy Iovine, claims that while other services use algorithms to create playlists, Apple Music is unique in that it uses real people to curate music playlists and recommendations. "Algorithms alone can't do that emotional task," he says.
With the price rivaling that of other services and the availability on non-Apple products, Apple Music's offerings are definitely worth checking out. And if the Kanye rumors are true, this could potentially hit TIDAL... hard.