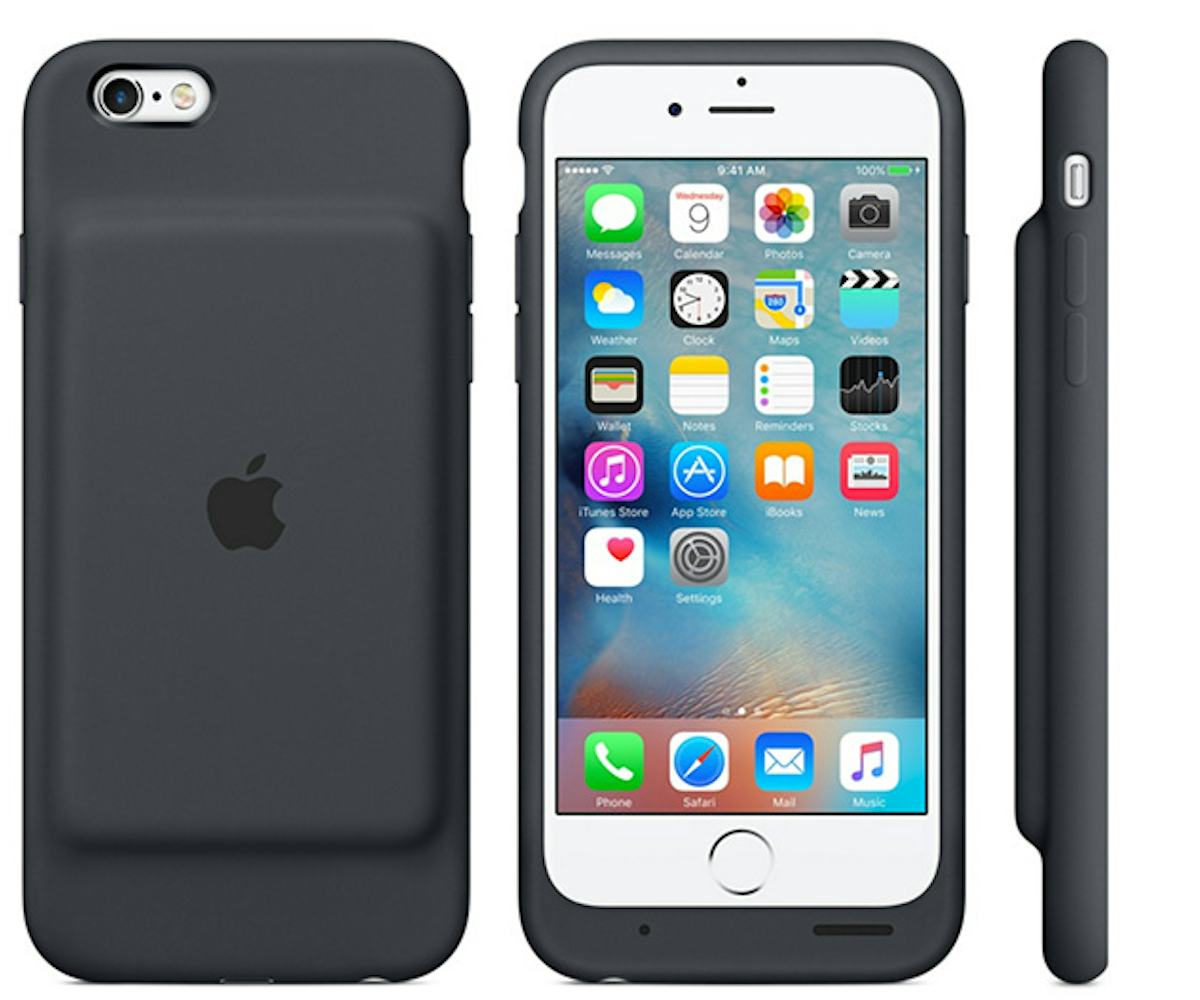 Photo: Courtesy of Apple.
Apple's New Smart Case Seeks To Save Your Battery Life
but then there's that bump…
For years, Apple reigned supreme in design. Then, something happened a few iTerations ago and began no longer designing for the people, but for the look. Though, you wouldn't know it by looking at its newest invention: the smart battery case.
The just-announced product is Apple's version of the Mophie battery-charging case and its various competitors. According to Apple's site, the case will give you an extra 25 hours of talk time, 18 hours of Internet use (on LTE), and "even longer audio and video playback." At a price point beginning at $99, though, that makes this charging case nearly $40 more than a competitor's entry-level model promising a similar battery life extension.
From a purely aesthetic level, too, the "design" features a bump on the back that looks like you tried to make your case your wallet. It's another example of Apple designing for looks rather than designing to make the lives of its consumers easier. It's not as ergonomic as its competitors; though, the silicon it's made out of is nice to hold. This element also makes it easy to take on and off. Plus, there's no special charger, which is nice when you consider the hubbub Apple caused by replacing all its the 30-pin chargers with Lightning accessories.
There is no way to properly play Apple oracle and predict what its next iGadget will yield, but battery life has always been a key talking point at its annual fall product unveiling. Perhaps, this Smart Battery Case means it's putting more thought into the lifespan on its products. Designing a case is a fine Band-Aid for the moment, but the real triumph will come when the power of the case is designed within the body of the product itself.