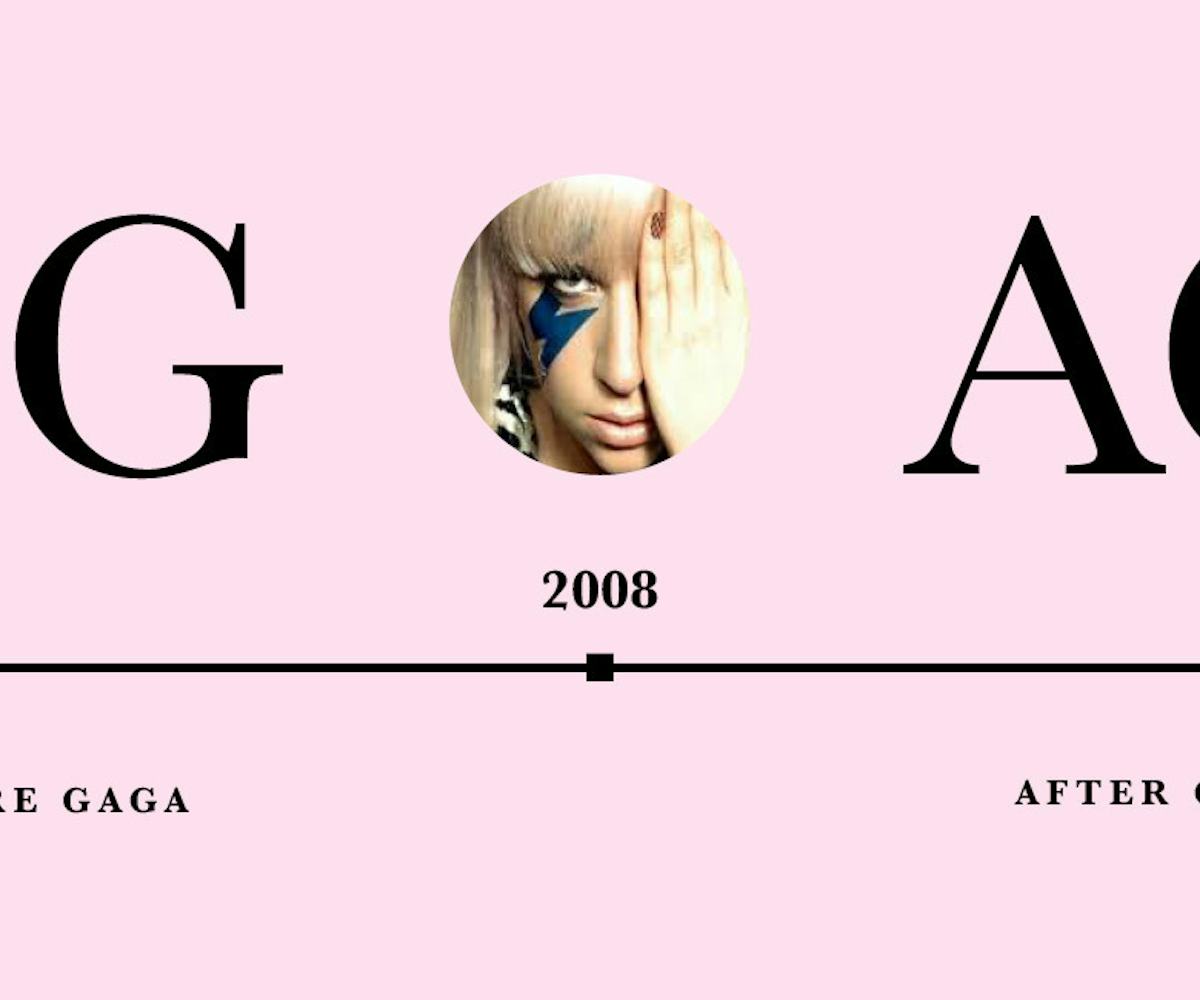 Lady Gaga Killed Pop Music In 2008, And Then Brought It Back To Life
Dance and it will be okay, maybe
Twenty-first-century pop music can be divided into two parts: Before Gaga (BG) and After Gaga (AG). The crash landing of Stefani Joanne Angelina Germanotta's debut Lady Gaga single, "Just Dance," on April 8, 2008, exploded the pop landscape in a shimmer of glitter, hairspray, and, rather triumphantly, dance music. Nothing felt the same in the genre after Gaga's overnight success. The access fans had to their respective favorites shifted, becoming increasingly more direct; artists drove conversations around identity politics, and fans felt inspired to openly participate; the music that began dominating the Billboard Top 100 and radio waves changed. It was a seismic moment, one that set off shock waves we still feel today.
And in many ways, it started with Lady Gaga and her dance music revolution. Now, Lady Gaga was not the first pop star to introduce dance elements into her music. Kylie Minogue's album X, released in November 2007, is a clear predecessor to Gaga's sound. Both wear their Euro house influence on their sleeves and toy with sexual innuendos, a la Gaga's, "I want to take a ride on your disco stick," which isn't exactly subtle but no less delightful.
However, Minogue and, to a certain extent, Madonna, whose 2007 album Confessions on a Dance Floor is also important to the genre, weren't clued into the growing presence of social media the way Gaga was. This is doubtlessly a generational divide; both Minogue and Madonna were living legends by the time "Just Dance" came out, already enjoying massive, stable fan bases. In 2007, Britney Spears had burst the bubblegum pop days of Christina Aguilera, Jessica Simpson, and others to bits, leaving a big question mark of what would come next. And because Britney's downfall was often blamed on the omnipresence of cameras and media in her life, it seemed counterintuitive that the next rising pop icon would embrace those things. And yet, that was exactly what happened with Lady Gaga, an artist who grew up on Madonna and Minogue and had the smarts to build a brand for the dawning social media age. After "Just Dance" came out, the landscape shifted toward the frenetic, tweetable, what-in-god's-name-is-that-person-wearing future. (I'm not saying Madonna's Hard Candy era, which kicked off mid-April 2008, was a direct result of this newfound zany pop attitude, but I'm also not saying it wasn't.)
It was then that Katy Perry, riding the wave of the problematic MySpace anthem "Ur So Gay," released the (in hindsight!) equally problematic "I Kissed A Girl." Aguilera, seeing this shift toward futuristic-leaning dance pop, released "Keeps Getting Better" and, with it, debuted a look that was all-too-similar to Lady Gaga's bleached fringe bangs and straight hair. And then Beyoncé, the only artist who could ever outperform Gaga and vice versa, debuted her alter ego Sasha Fierce, which eventually brought them together for two songs, "Telephone" and "Video Phone." 
Eventually, Kesha would break free from being just the featured voice on Flo Rida's "Right Round" and release "TiK ToK" in August 2009, just a few weeks after The Black Eyed Peas dropped what would become the song of the year, "I Gotta Feeling," an aural buffet of all the electronic dance influence charting at the time. The economic bubble had burst, and the public was reeling from its detrimental effects and desperately yearning for something, anything to escape it. The poppy dance music bumping through the radios, music that was finally wearing its Timbaland-influence proudly and climbing the newly marketable iTunes charts, is a direct result of that desire. 
At the same time, new communities were being formed online. Social media was fostering a new type of fan, the stan, and the pop stars were interacting with them, giving them content, clues, and daily updates unheard of during the early 2000s, when artist street teams were still a thing. Where pop music was once something to enjoy mostly on your own, in your car, and on the radio, 2008 saw it go mobile and proliferate into fully fledged movements online. Through all the mess happening in the adult world came a means of escape and connection for the youth. The vibes once secluded to age-restricted clubs became available to the masses and dancing became a unifying thing, as it once was during other economic down spells, like the disco-heavy '70s and electronica in the '90s. Gaga didn't do it by herself, but she gave the okay to thousands of kids to let go. So we, as a whole, did. And we've been dancing ever since.