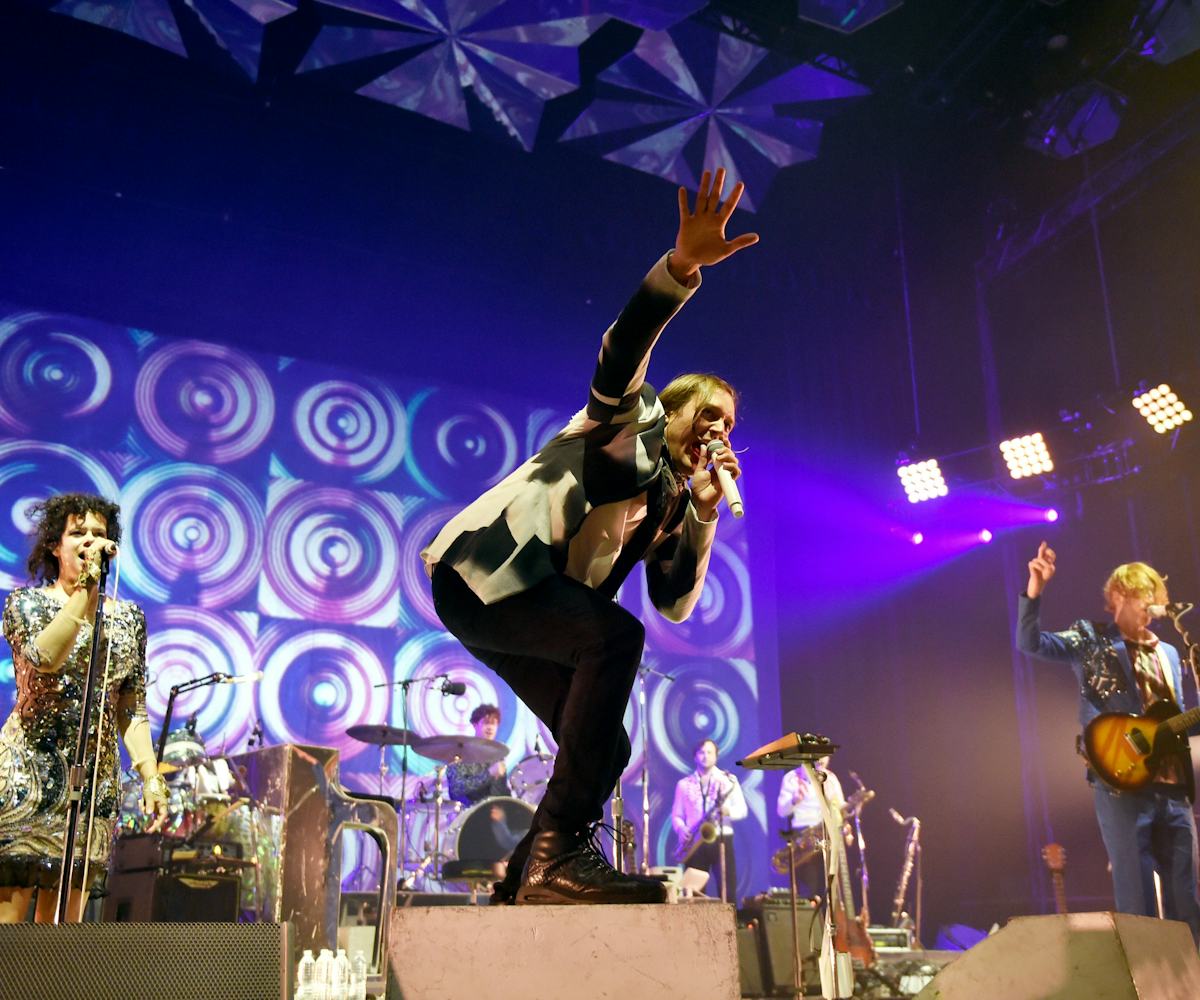 Photographed by Kevin Winter/Getty Images.
Arcade Fire Finally Released New Music
And it appears to be politically tinged
After pursuing different ventures, Arcade Fire is back together, and they've brought new music with them to prove it.
The band released a new song, "I Give You Power," today exclusively on Tidal. The song features singer Mavis Staples and is rumored to be anti-Trump, though the band hasn't said for sure. In a tweet announcing the release, Arcade Fire wrote, "It's never been more important that we stick together & take care of each other." All proceeds from the song will also go to the American Civil Liberties Union, an organization dedicated to protecting the rights of everyone in the U.S.
Releasing the song on the eve of President-elect Donald Trump's inauguration, we're sure, isn't merely a coincidence. The band is technically based in Montreal, Canada, but location hasn't stopped artists both near and far from speaking out about the current political divisiveness running rampant.
Arcade Fire's last album, Reflektor, came out in 2013 and they headlined New Orleans' Voodoo Music + Arts Experience last October. The band is also set to appear at a handful of festivals this year, which means their promise of a fifth album coming out in spring might just become a reality. Listen to the single over at Tidal.