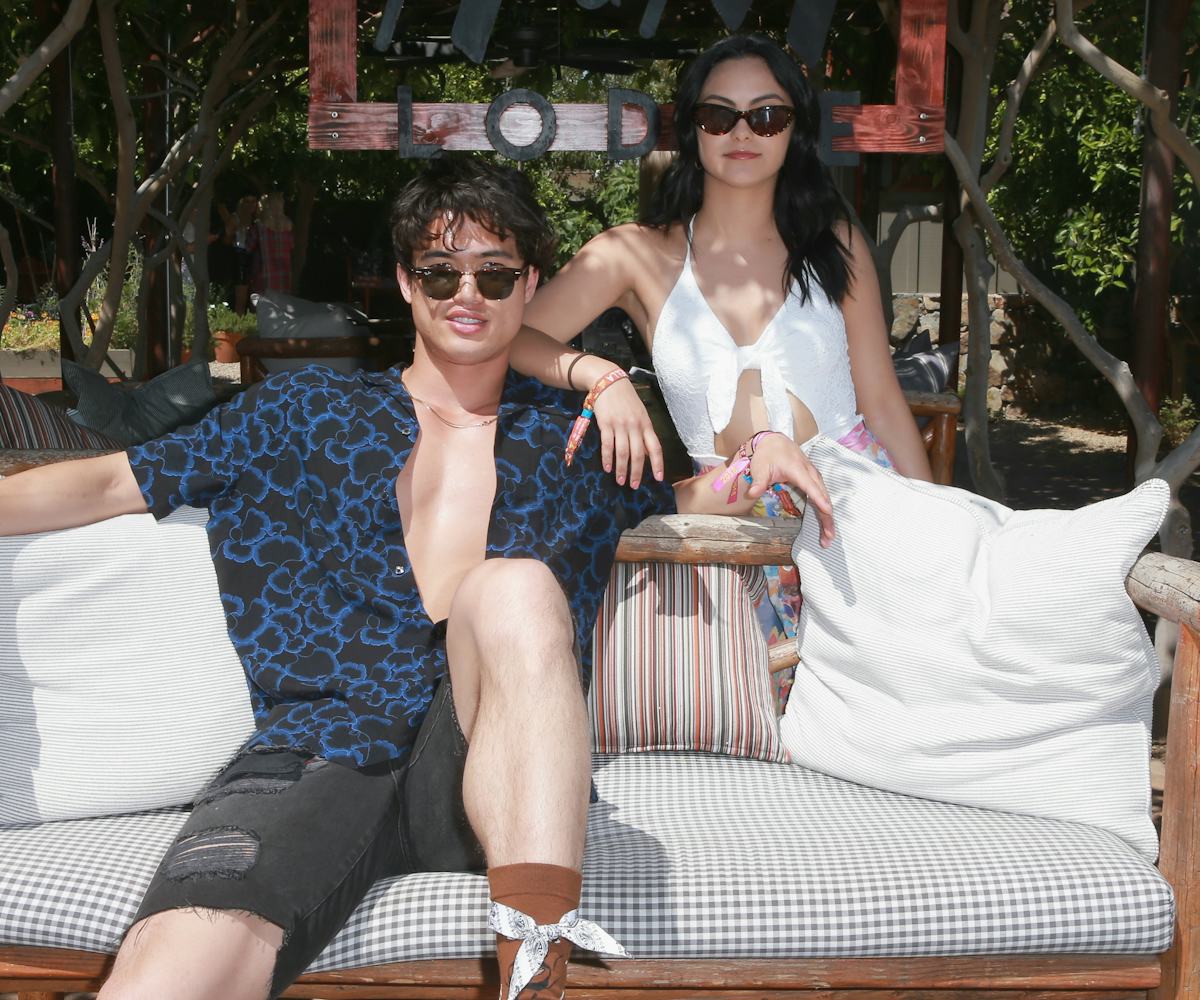 Photo by Rich Fury/Getty Images
Camila Mendes And Charles Melton Are Now Instagram Official
Riverdale stans had this figured out in the Instagram comments for quite some time now, but costars Camila Mendes and Charles Melton finally made it IG official: They're dating.
By posting a cute pic of Melton planting a kiss right on her eyeball, captioned "mine," Mendes satisfied all of the fans who had long been shipping the two. 
While the newest photo is absolutely adorable, it's not like the pair weren't already making fans swoon with their other IG pics. Like, below, when they took some inspirational cues from the showtime boys that swing from the subway poles. 
Also, let's face it, KJ Apa is totally third-wheeling in this selfie. 
He also totally supports the relationship, we think—remember when he posted this pic of Melton delivering a gorgeous bouquet of flowers? Pretty sure we can figure out who they were for now. 
I'm sure Lili Reinhart and Cole Sprouse will be more than happy to share the endless amount of attention that fans have to give to their favorite Riverdale couples online (and all the annoying trolling, too.)