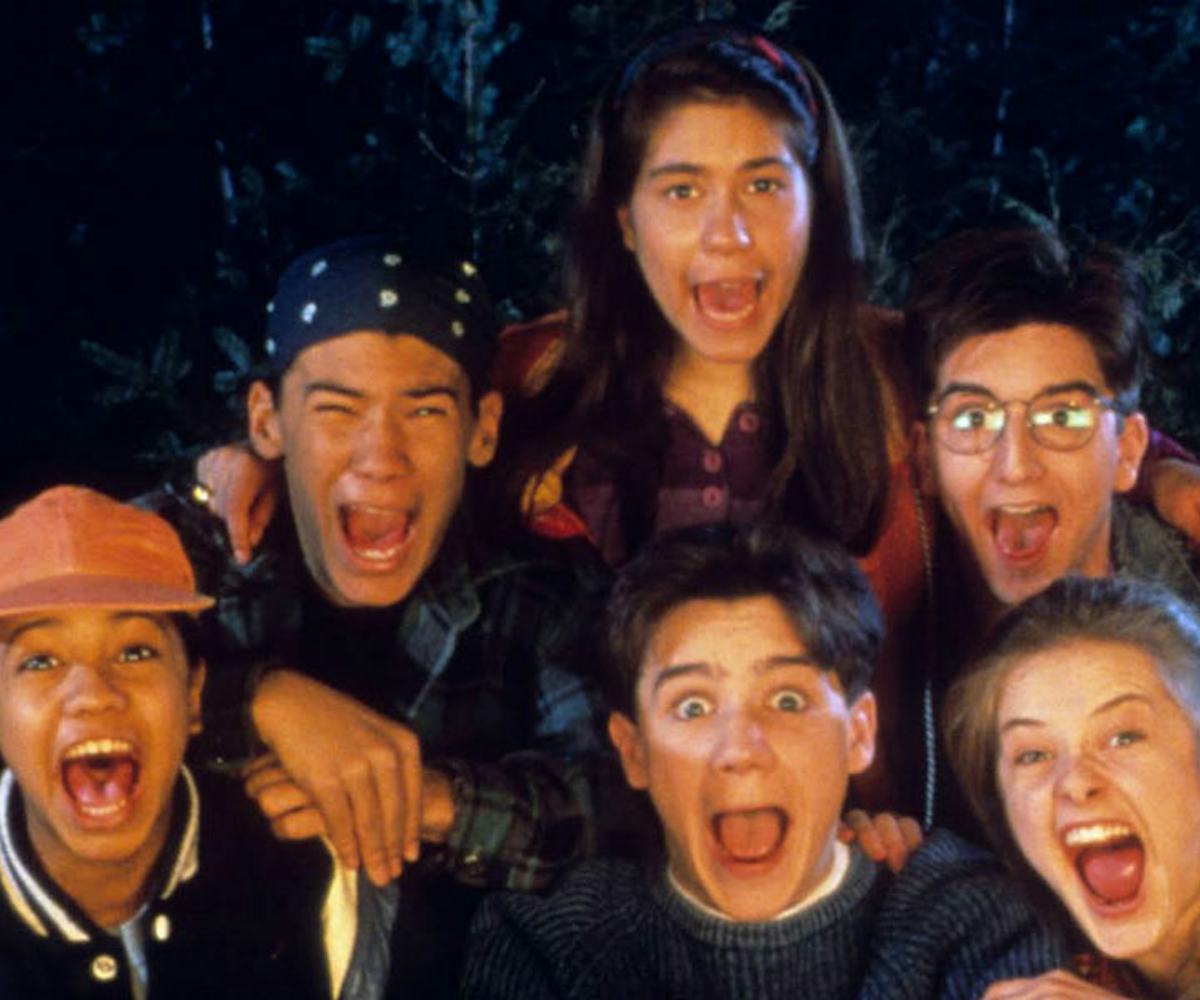 Photo Via Nickelodeon.
'90s Fave 'Are You Afraid Of The Dark' Is Being Made Into A Film
Bringing your childhood screams to a bigger screen
Were you afraid of the dark as a kid? I wasn't, but I was scared as hell of the Nickelodeon show Are You Afraid of the Dark? I don't like the idea of telling spooky stories around a campfire to this day because of it. Needless to say, the Midnight Society gang was my worst nightmare!
Anyway, the show is now being made into a feature film. Paramount Players has picked up the adaptation which will be written and produced by Gary Dauberman, who's responsible for the equally terrifying It. "The show is about the shared experience of telling stories—especially scary ones," Dauberman told The Hollywood Reporter. "We're going to celebrate that with this movie and honor the darker, scarier tone of the show, which was really groundbreaking for Nickelodeon at the time. I hope the Midnight Society approves."
Ah, yes, darker and scarier. Just what the 20-somethings who are definitely not still haunted by the '90s show need. Love some good nostalgia with a side of horror.