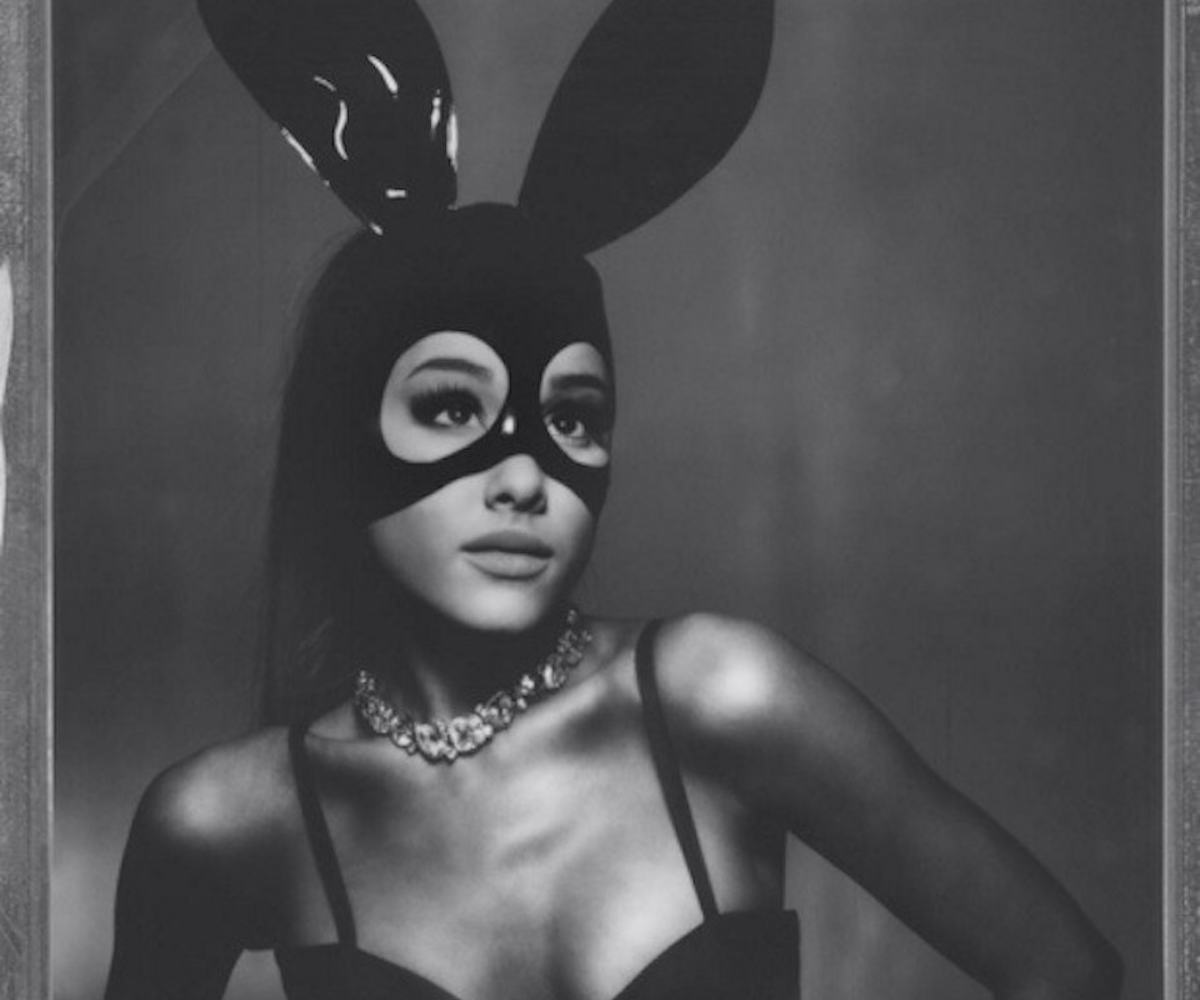 Image Via Ariana Grande/Instagram
Ariana Grande's New Single "Be Alright" Is Actually Kinda Bangin'
The latest track off 'Dangerous Woman' is here for you.
Ariana Grande—bless all five feet of her—served up jokes and a Celine Dion-approved impression on last week's Saturday Night Live. Most notably, as far as we're concerned, though— she performed her third single, "Be Alright," from her upcoming album, Dangerous Woman. It's something she's been teasing us with since 2015, releasing a snippet here on Twitter, a snippet there on Snapchat.  
Now, though, it's finally, finally available to stream and purchase, along with her other new tracks "Dangerous Woman" and "Focus." TGIF, right? Give it a listen, and you'll see that it's darn near impossible not to move and sway to its posh, happy beat. The sound is in keeping with her last album, My Everything, except with just a bit more of a percussive thump to it. (Is that what makes her "dangerous" now?) Whatever, it's got the bubblegum vocals the 22-year-old singer is known (and loved) for, and is just about the right thing we needed to send us off sailing into the weekend. 
Listen to it below, add it to your weekend party playlist (no, seriously, do), and try to hold on until May 20th when the rest of Dangerous Woman debuts.