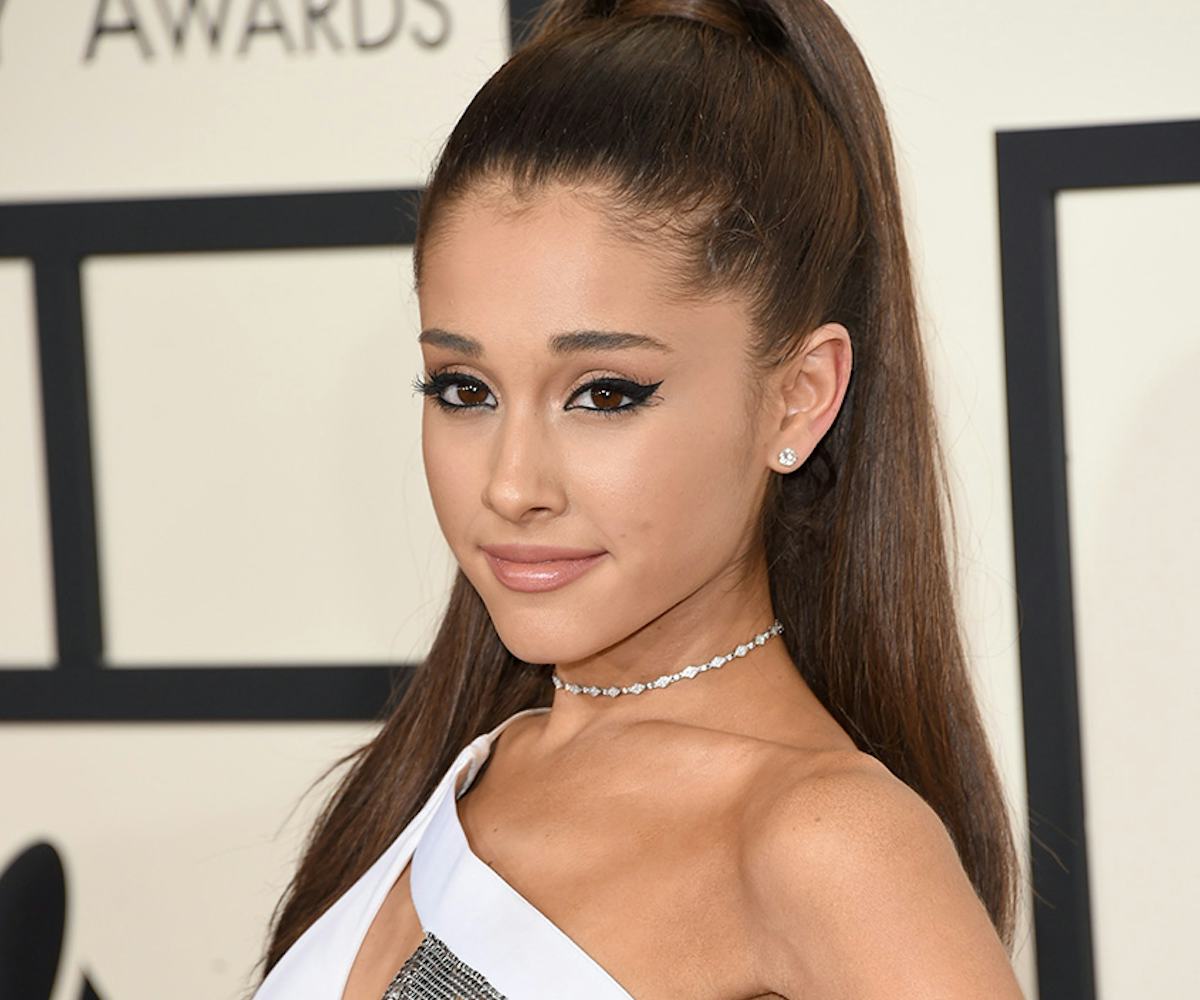 Photo: Jason Merritt/Getty Images.
Ariana Grande Breaks Free Of Her Brunette Hair, Goes Blonde
is this who she really are?
This is the part where Ariana Grande says she doesn't want ya. And by "ya," we mean her brunette hair.
Can we get a whaaaaat?! Maybe. These days, famous people with famous hair change it up so often that it might not even be her real hair. Though, all signs seem to say that it is. Her lead-up to the, uh, mane event instructed her fans—is there a name for them yet?—to follow her hairstylist for clues as to what the album artwork for her next single will be. (Buy "Focus" on iTunes October 30.) Said clue was a
and white bobby pins are just off-limits to brunettes. I mean, that's just, like, the rules of feminism! Anyway, Grande is blonde, still rocking the half-pony, and looking real cute. She just couldn't resist it—the urge to go blonde most brunettes feel—no more.