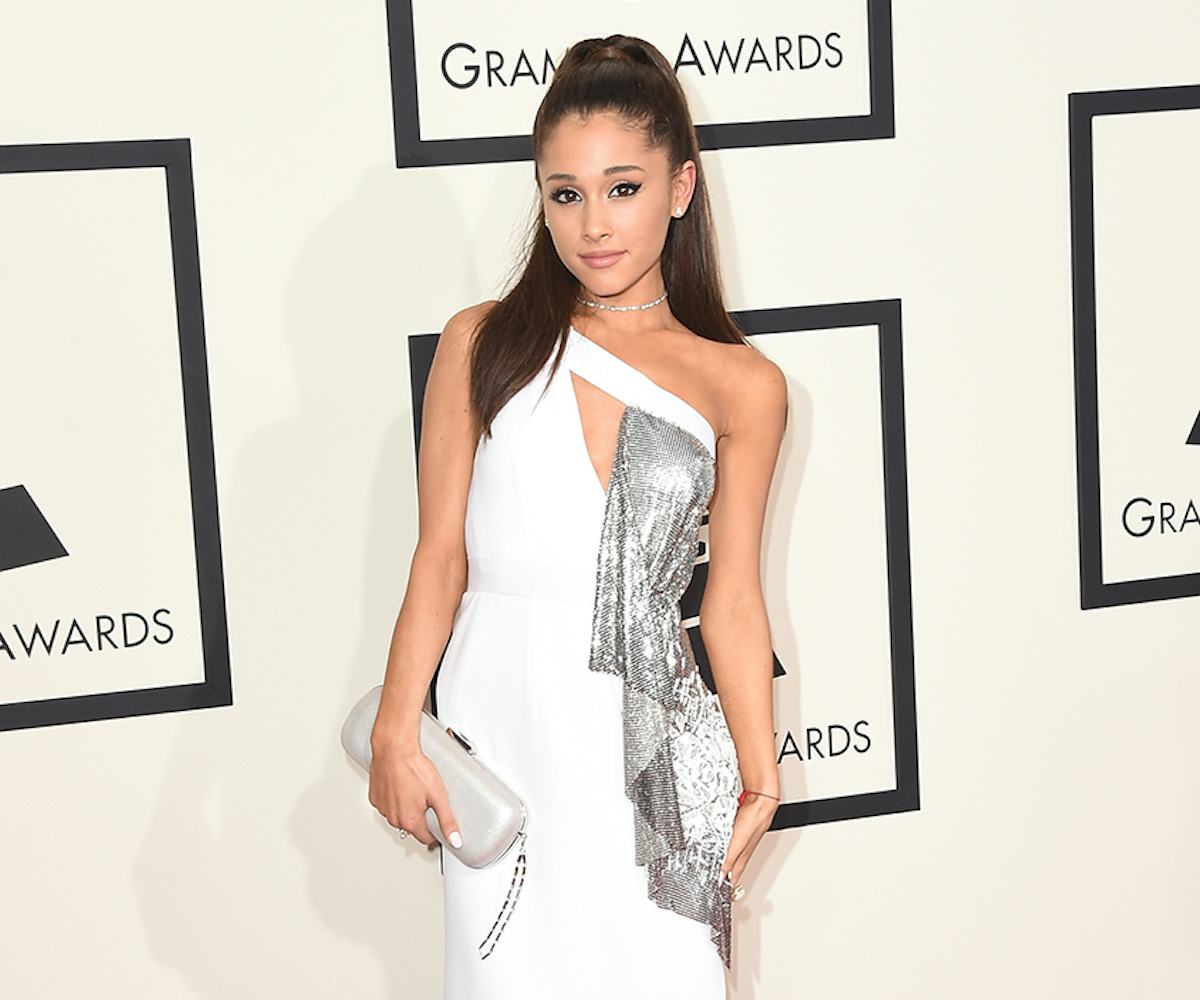 Photo by Jason Merritt/Getty Images.
Ariana Grande Is Launching A Clothing Line With Lipsy
and has been named the new face of the label, to boot
Ariana Grande can now add fashion designer to her resume, as London-based brand Lipsy has just announced exciting news. Not only is the pop princess the new face of their label, but she has worked with the brand to debut a spring collection.
The 20-piece line will consist of day dresses, skirt sets, and a biker jacket, as well as prom and party dresses and accessories aiming for an affordable price range, priced from $46 to $51. It'll be available for purchase in Lipsy stores (sadly, there are none in the U.S.) as well as their online store.
Grande, who was named the face of the newest MAC Viva Glam campaign last month, released a signature lipstick and lip gloss—but this is her first endeavor into designing clothes.
The collection won't be launching until March 2, but we'll be closely awaiting a sneak peek of the collection. The pop star is allegedly already working on her second line with the brand, a summer release this May.