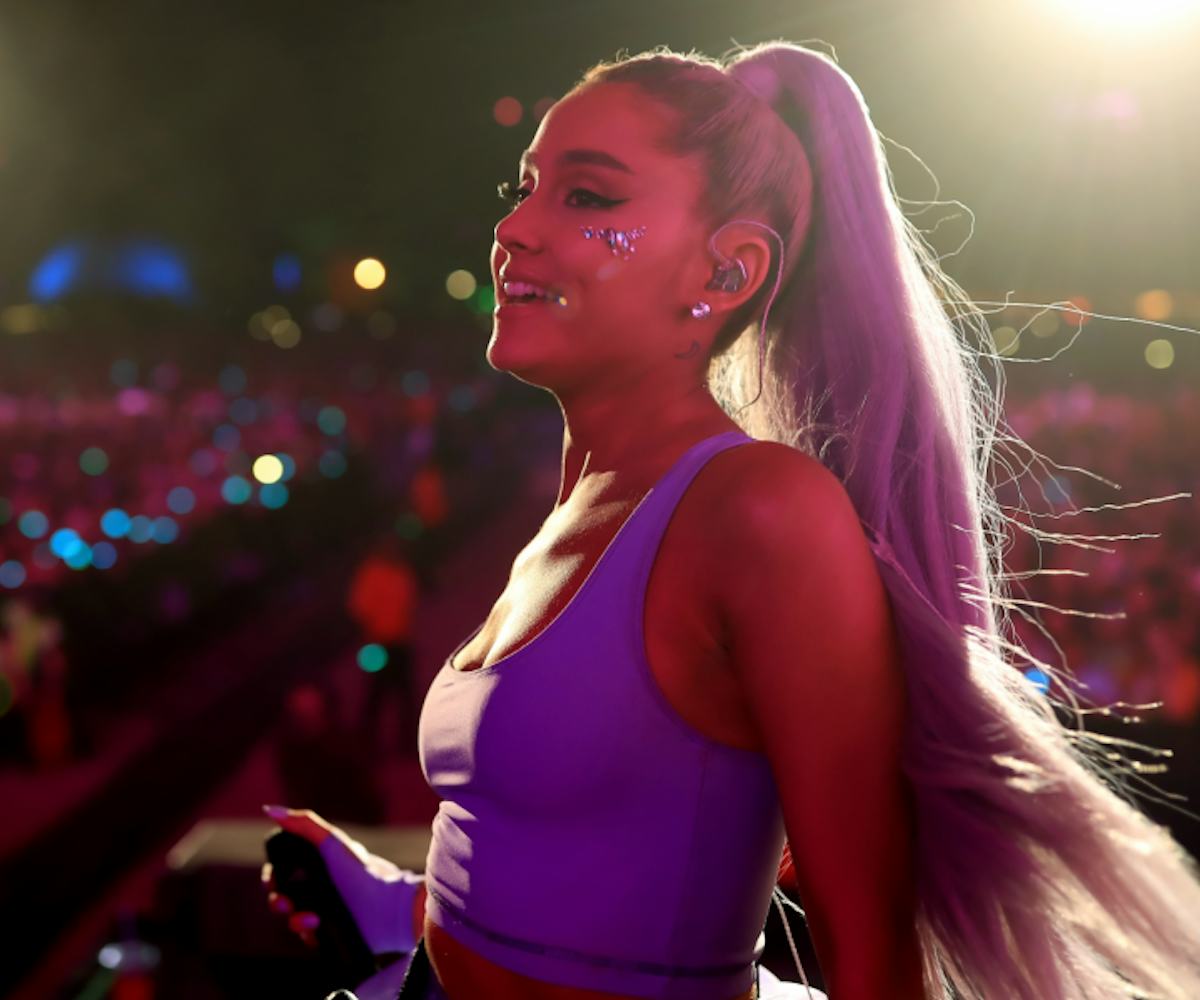 Photo by Christopher Polk/Getty Images for Coachella
Ariana Grande's Cryptic Tweets Might Reveal Her Next Single
It's only been just over a week since Ariana Grande dropped "No Tears Left to Cry," her first single since she released "Dangerous Woman" in 2016. But, it looks like the singer might be blessing us with new music sooner than we think—at least, that's what her tweets have everyone theorizing.
On Saturday, Grande posted a series of cryptic tweets, starting with "r.e.m." (written upside down) and ending with three cloud emojis—sharing what appear to potentially be lyrics in between.
"last night ..... boy i met you ... yea ..... when i was sleeeeeeep ... you're such a dream to me," Grande tweeted. In a follow-up tweet, she continued, "and it was on a day like this ... yeah ... if you can belieeeeve ... if you can believe ... you're such a dream to me."
Some fans pointed out that the "R.E.M." reference goes back to Grande's video for "No Tears Left to Cry." 
It seems like "R.E.M." might be the title of the singer's next single, and the rest of the tweets are a little preview of the song. If it is the title of Grande's next release, the cloud emojis and dream references in her tweets make sense—REM does stand for "rapid eye movement" and is the phase of sleep when dreaming occurs.
Here's hoping whatever Grande's next single winds up being, it gets released soon—fans are already on the edge of their seats waiting for the new track. 
Same, Kermit. Same.