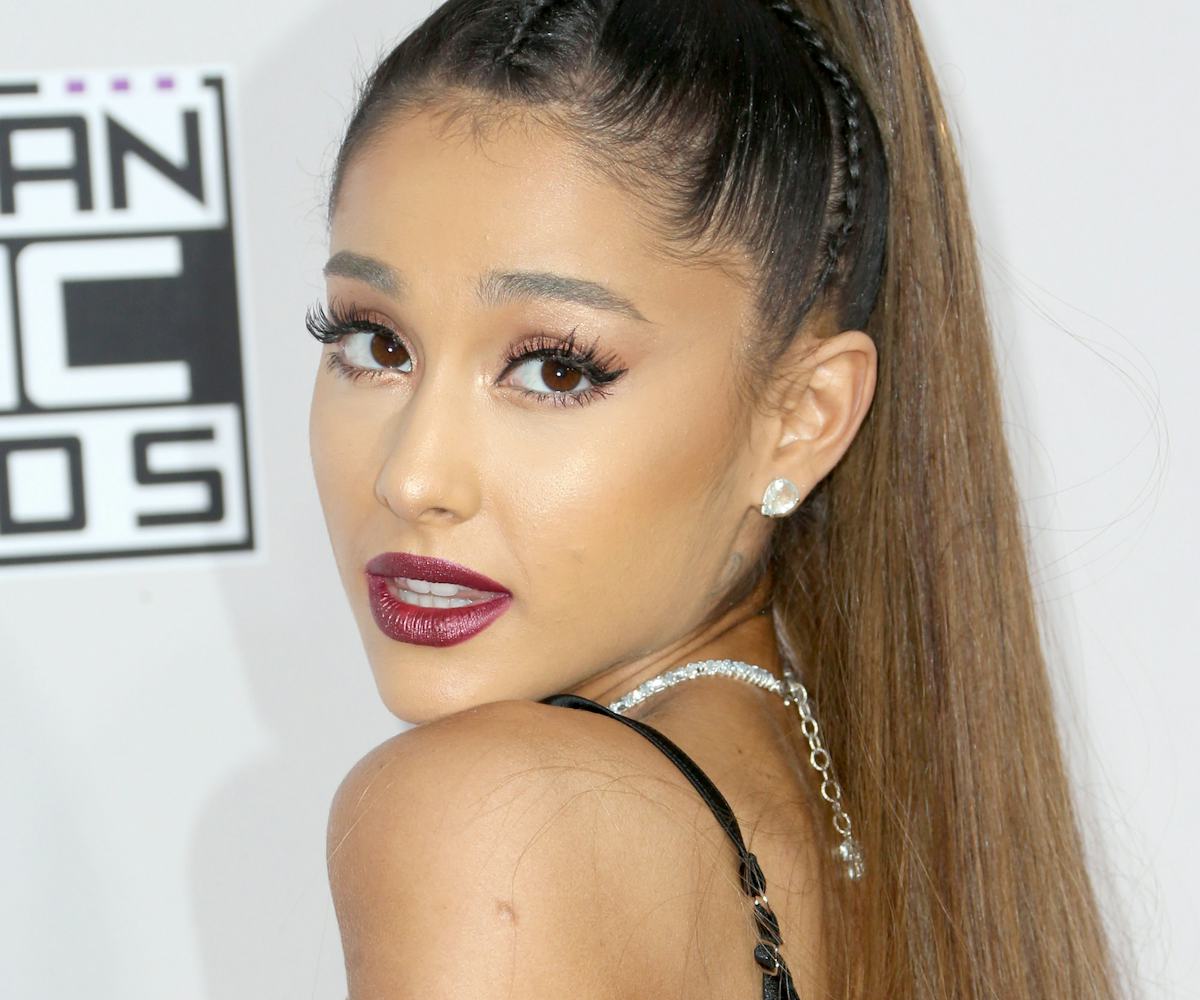 Photo courtesy of Frederick M. Brown / Getty images
Ariana Grande Felt 'Sick And Objectified' After A Fan Encounter
Ariana Grande took to Twitter on Tuesday, and posted a stark reminder that women in the public eye are real people, too. The singer's impassioned note was prompted after an encounter she had while out her boyfriend, rapper Mac Miller. According to Grande, the couple was approached by a young fan of Miller's, who, after telling the rapper how much he loved his music, proceeded to congratulate him on his current romantic situation.
"Ariana is sexy as hell man I see you, I see you hitting that!!!" The fan said, as Grande stood there, gobsmacked. 
"Hitting that? The f**k??" she wrote. "This may not seem like a big deal to some of you but I felt sick and objectified. I was also sitting right there when he said it." Grande went on to explain how that kind of language contributes to the sense of "fear and inadequacy" that many women feel when confronted with that kind of objecitfication.
"I am not a piece of meat that a men gets to utilize for his pleasure," she added. "I'm an adult human being in a relationship with a man who treats me with love and respect."
Grande has long been an outspoken advocate for women's rights, and a critic of how women are represented publicly. "I am tired of living in a world where women are mostly referred to as a man's past, present or future PROPERTY/POSSESSION. I...do not. belong. to anyone. but myself. and neither do you," she wrote last year, amid intense tabloid speculation on her love life. 
This time, Grande felt the need to speak out for all the women who've ever felt publicly objectified by a man. "We need to talk about these moments openly because they are harmful and they live on inside of us as shame," she wrote. "We need to share and be vocal when something makes us feel uncomfortable because if we don't, it will just continue. We are not objects or prizes. We are QUEENS." 
Later, Grande returned to Twitter to clap back at critics who pointed to her racy music videos as an open invitation for sexual objectification. Read her tweets below.