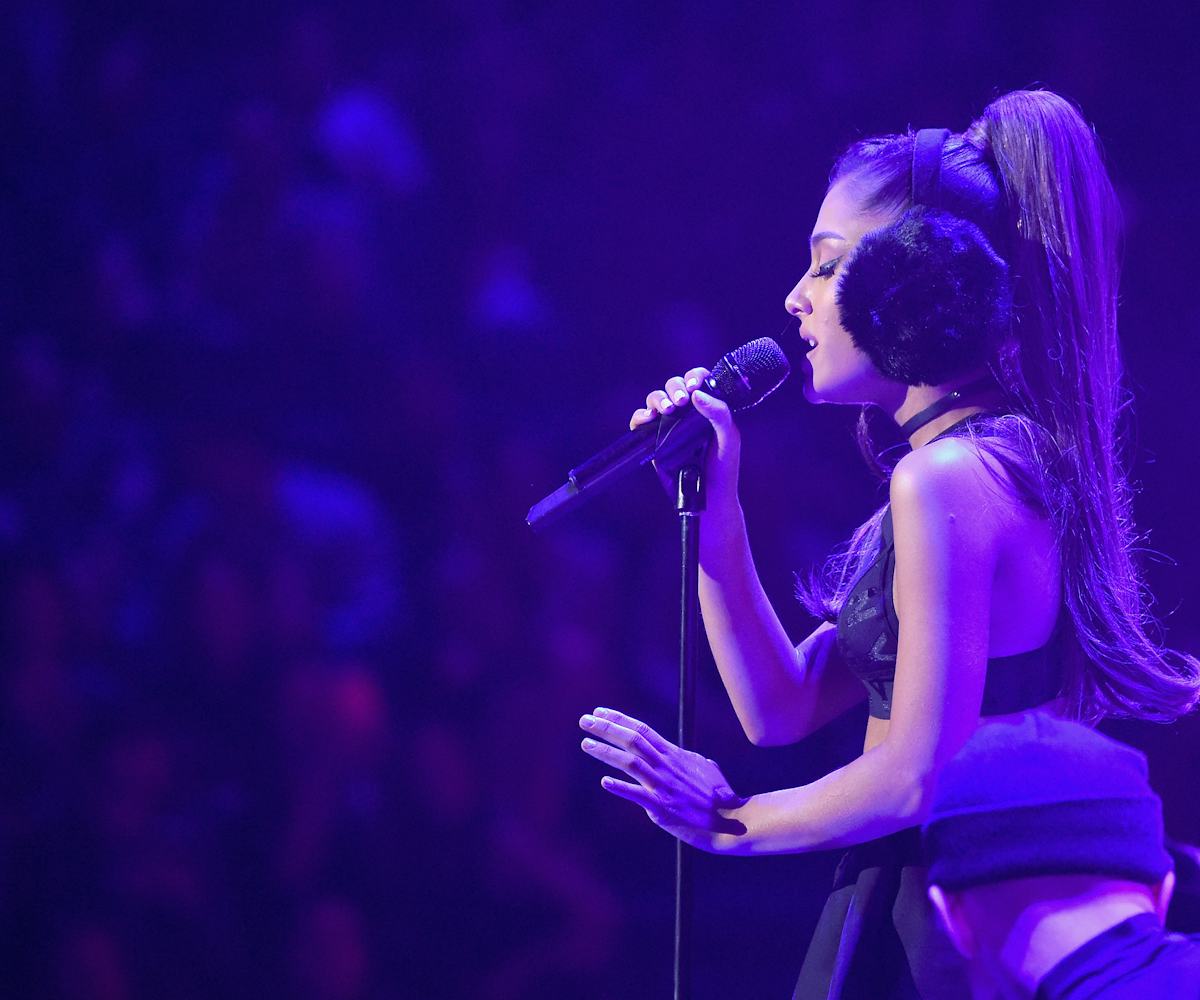 Nicholas Hunt/Getty Images
Ariana Grande's "One Love Manchester" Benefit Concert Will Take Place This Week
The concert will take place in Manchester on Sunday
On May 26, Ariana Grande announced that she will return to Manchester, England, to hold a benefit concert in the wake of the horrific attacks that took place last week during her concert at Manchester Arena.
"I'll be returning to the great city of Manchester to spend time with my fans and to have a benefit concert in honor of and to raise money for the victims and their families," she wrote. "I want to thank my fellow musicians and friends for reaching out to be a part of our expression of love for Manchester. I will have details to share with you as soon as everything is confirmed."
Today, a new press release confirmed that the "One Love Manchester" benefit concert will take place this Sunday, June 4, at Emirates Old Trafford. 
The concert will feature performances from Grande herself, as well as from Miley Cyrus, Katy Perry, Pharrell, Justin Bieber, Usher, and Coldplay. All proceeds will go directly to the "We Love Manchester Emergency Fund," founded by the Manchester City Council in partnership with the British Red Cross. The event will also be livestreamed. Concert-goers who were in attendance during Manchester Arena show are allowed free entry if they register before Wednesday, May 31. 
Tickets go on sale starting Thursday, June 1.