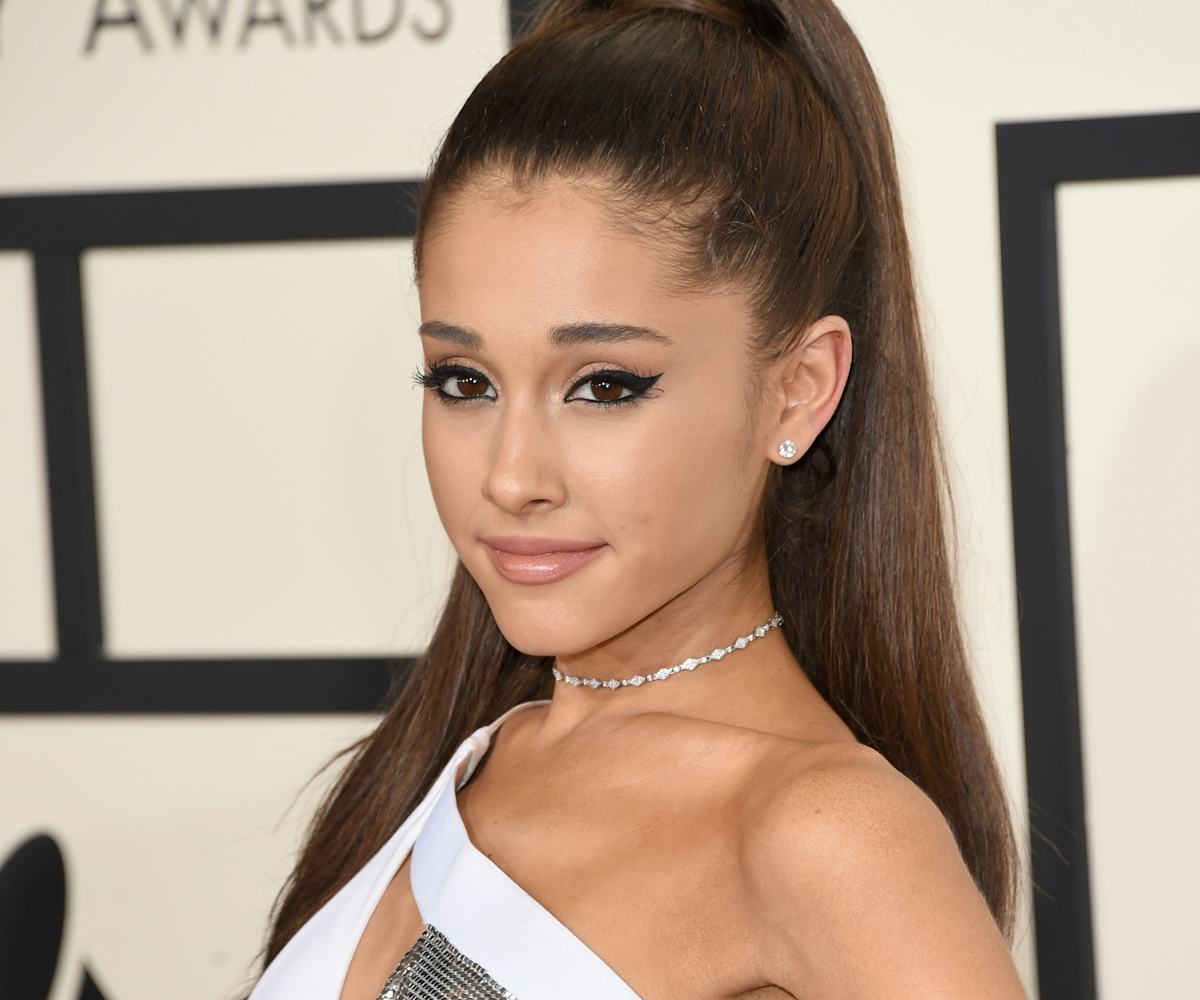 Photo by Jason Merritt/Getty Images
Ariana Grande Breaks Down Gender Equality To Radio DJs
Ariana Grande has had it up to here when it comes to sexism in the music industry. She proudly claims the title of being a feminist, and she will call out misogynists whenever and however she sees fit, whether it's on Twitter, Instagram, or IRL. 
In a recent interview with Power 106, DJs Justin Credible and Eric D-Lux asked Grande a pretty basic question about cosmetics: "If you could use makeup or your phone one last time, which one would you pick?" She replied, "Is this what you think girls have trouble choosing between? Is this men assuming that that's what girls would have to choose between?"
From there, are a lot of eye rolling ensued from both parties and the conversation switched to emojis. Still, Grande refused to back down. Eventually, the hosts asked her what the one thing is that she'd like to change about the world and she said, "I have a long list of things I'd like to change. I think just sort of judgment in general; intolerance, meanness, double standards, misogyny, racism, sexism, all that shit. There's lots we need to get started on, we've got work to do!"
Watch the interview in full or skip to 16:49 and 18:00, below.