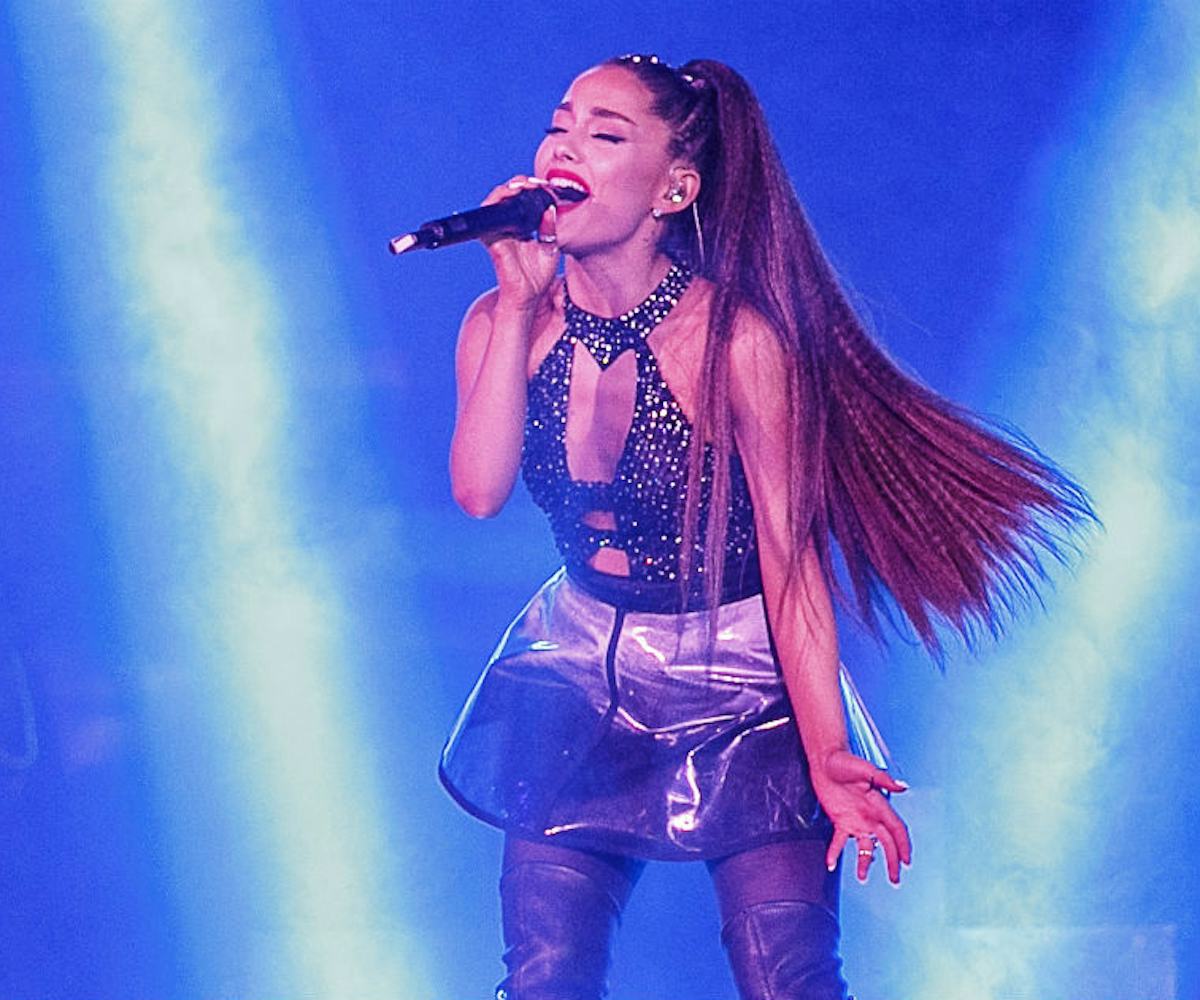 Photo by Rich Polk/Getty Images for iHeartMedia.
New Ariana Grande Music May Be Here Sooner Than You Think
The singer shared her plans for a tour and next release
In between roasting Kanye West and preparing for her forthcoming role in the live concert special of Wicked, Ariana Grande has also been in the studio working on new music. The singer confirmed the news and shared her future plans with fans on Twitter.
One user referred to the upcoming music as "ag5" noting that she feels like it's "already 2000x better than Sweetener but I'm not ready for this era to be over yet." We're not either, given the album was released less than two months ago, and neither is Grande, who shared that she doesn't care for "eras" and just wants to "make music and drop it whenever and perform it." She continued: "I don't want to conform to the like… 'routine' or like 'formula' anymore. I love music. I ain't waiting another 2 years to drop it. I want to share it w u when it's freshhh." We'll take it.
She also hinted that a tour could be coming, which will include new songs and "the oldies we like." She then brought up the 2014 Jessie J hit "Bang Bang" which she's featured on: "I mean unless y'all wanna hear bang bang again." When a fan made clear that no, she absolutely doesn't want to hear that song anymore, she responded with, "Thank god. Can't wait to show this to my team."
In terms of new Sweetener content, Grande said that a new video for "Breathin" will be coming soon (even though she would much prefer one for "R.E.M." but that "the ppl spoke). "Don't kill me I took some time off bc I was real sad and we didn't expect the record to pop off like this," she wrote. "I love u. don't kill me pls. I'm on it. Promise."