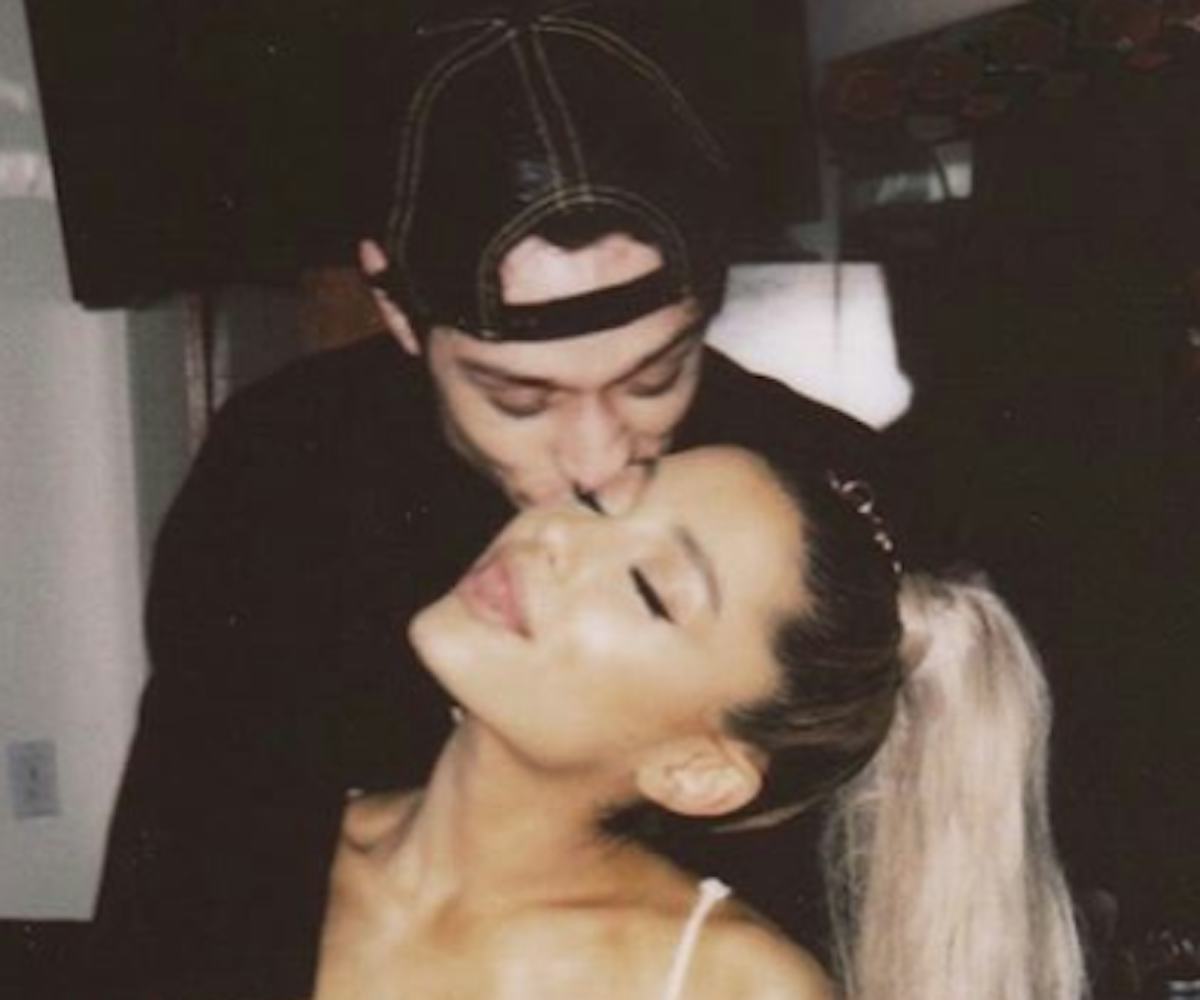 Photo via @ArianaGrande Instagram
Ariana Grande And Pete Davidson Are Back On Instagram
All is right in the world again
About a week ago, Ariana Grande and Pete Davidson took a joint break from Instagram—with Grande disabling the ability to comment on her posts and Davidson deleting his entire photo collection. Thankfully, the pair brought their relationship back to the photo app on Monday. We are now breathing a collective sigh of relief.
In an Instagram post (that, sadly, still has comment abilities restricted), Grande posted a photo of herself sitting on her fiancé's lap, with a caption including the wedding ring emoji—just in case we might have forgotten that the two are, in fact, engaged. While Davidson hasn't yet restored his own account, apparently he's okay with being in a picture broadcast to Grande's nearly 125 million followers. In his "goodbye" Instagram Story, Davidson did say, "I'm sure I'll be back at some point :)," so maybe he's just making a smooth transition back to the platform.
Of course, Instagram isn't the only place where the two detail their love for one another. Grande tells her Twitter followers how in love she is with Davidson all the time. In fact, today she responded to fans asking why she changed the name of a song on her upcoming album from "Pete" to "Pete Davidson." And, of course, it was filled with declarations of eternal love and devotion.